With summer just around the corner, it's time to trade in drinks meant to warm the bones for light and fruity summer cocktails. After all, there's nothing better than taking advantage of long summer days with a drink that celebrates the sweet, fruity, flavors of the season. To get you started, we compiled 16 of our favorite cocktail recipes for summer. 
1. Sugarbush Sling
Our take on a Singapore Sling, the iconic gin cocktail originally developed in 1915 by Ngiam Tong Boon, who tended the Long Bar at the famed Raffles Hotel in Singapore. We've dubbed this maple version the Sugarbush Sling, as it features our Maple Grenadine, Orange Maple Bitters, and Aromatic Maple Bitters.
2. The Cosmo-Not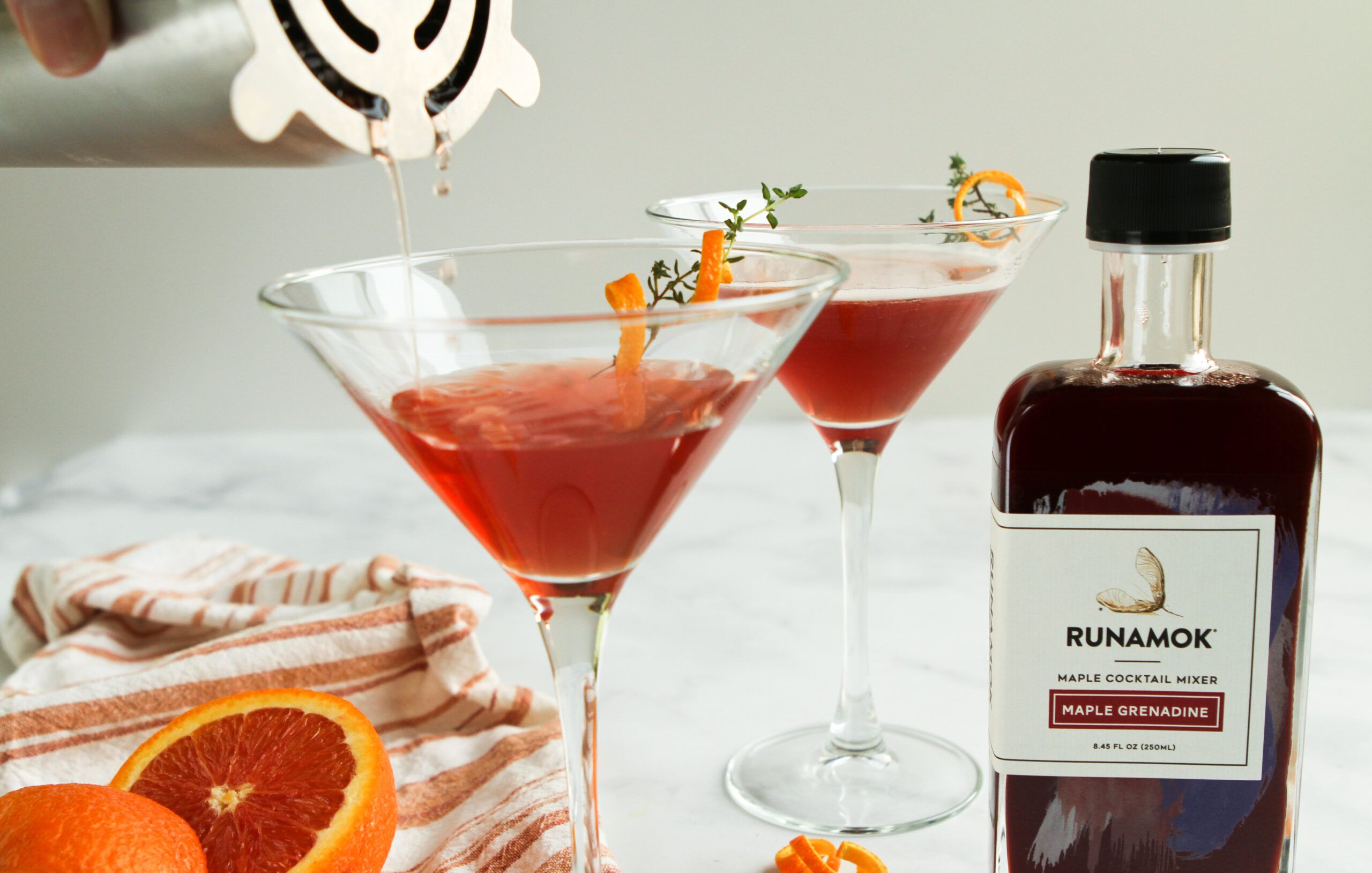 Featuring Runamok Grenadine in place of cranberry juice, the Cosmo-Not brings the classic '90s cocktail to the present with its fruity flavor and sweet-yet-sour profile. Garnish the drink with orange peel for additional citrus flavor. 
3. Swear Jar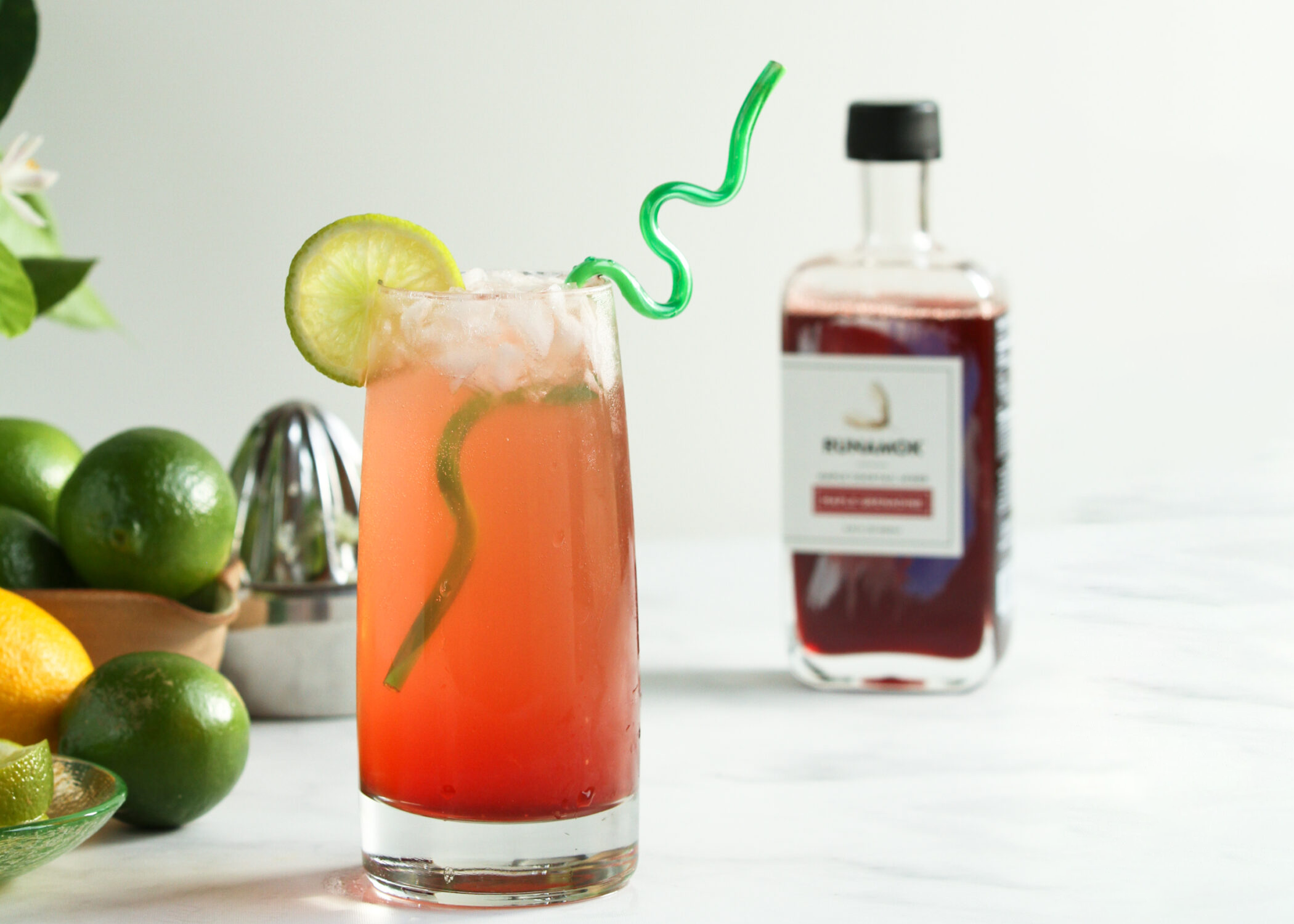 This is the perfect summer quencher that contains two of our favorite Runamok mixers: Maple Grenadine and Maple Tonic. You can use either regular Maple Tonic or Sparkle Tonic if you are feeling like stepping it up a notch. Amounts are to taste; adjust as you like. We gave it this name because one taste and you will say, "$*@%, that's good."


4. The Shimmy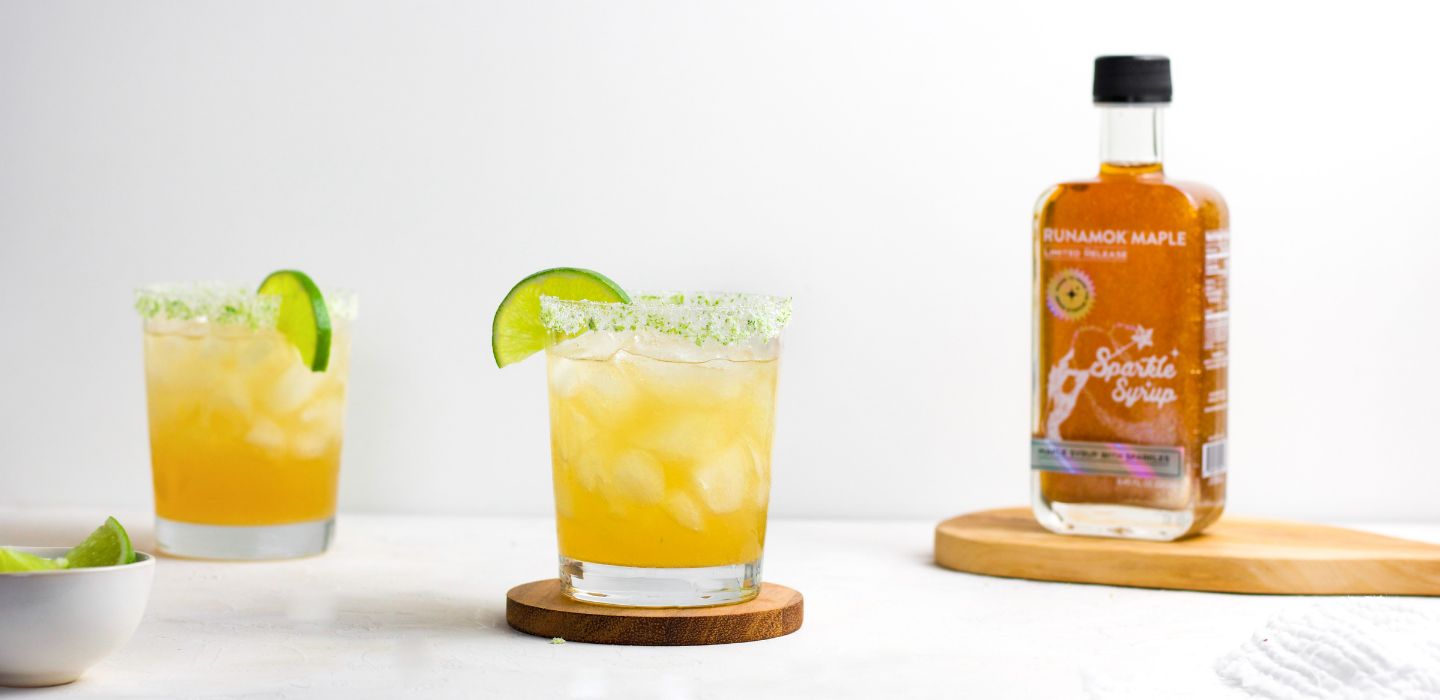 The perfect combo, you ask? Surely it must be a margarita featuring Runamok Sparkle Syrup. The drink combines tequila, lime, sparkle syrup, and of course, salt, to create a cocktail sure to help you get your sparkle on.


5. Garden Hibiscus Maple Cocktail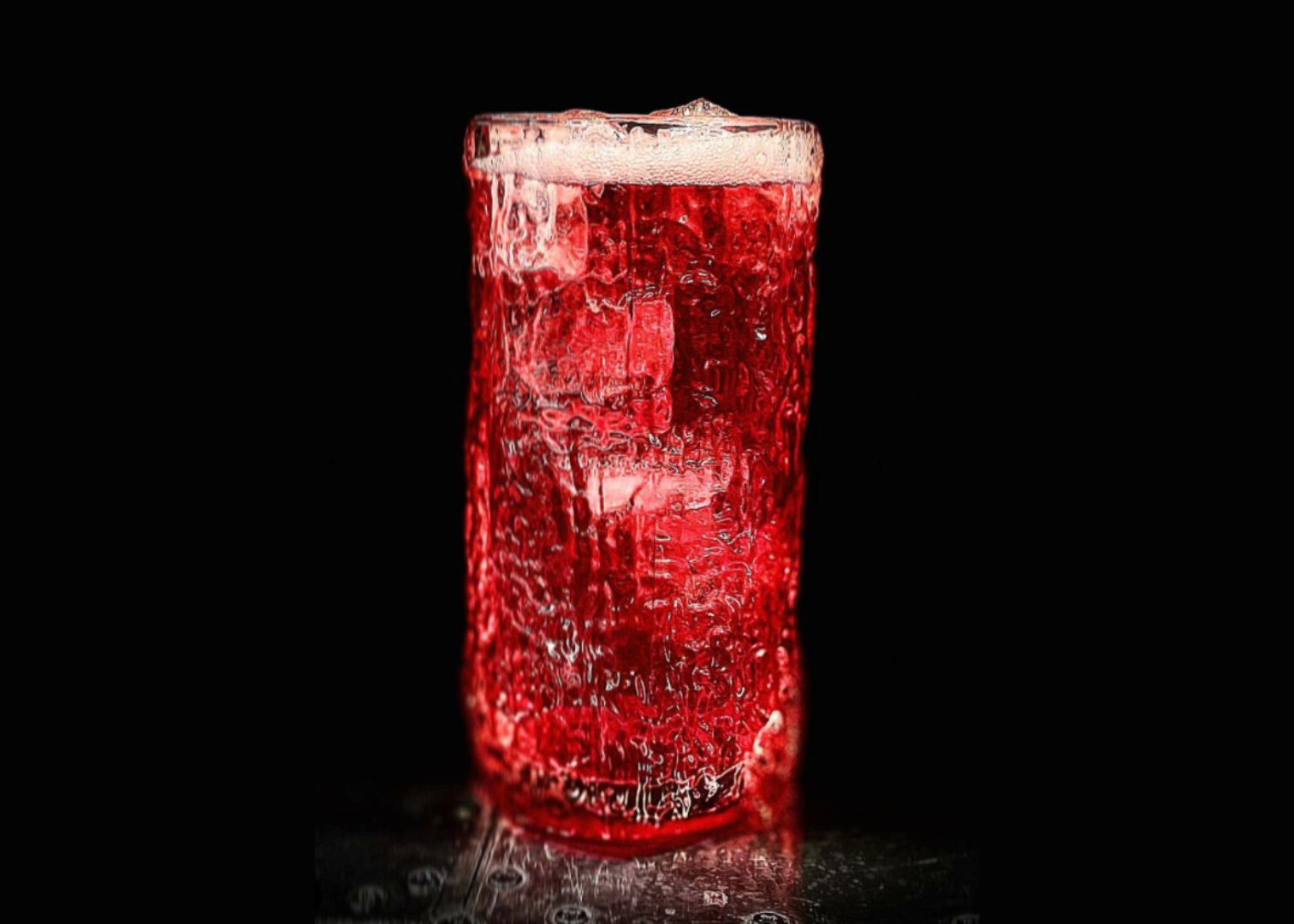 Stop and smell the flowers with the Garden Hibiscus Maple Cocktail, created by our friend Robin Karides ("the House Mouse"). Featuring just four ingredients, the drink pulls from the herby flavor of hibiscus and sweetness of maple syrup to create a tangy cocktail. 


6. Summer Mule Recipe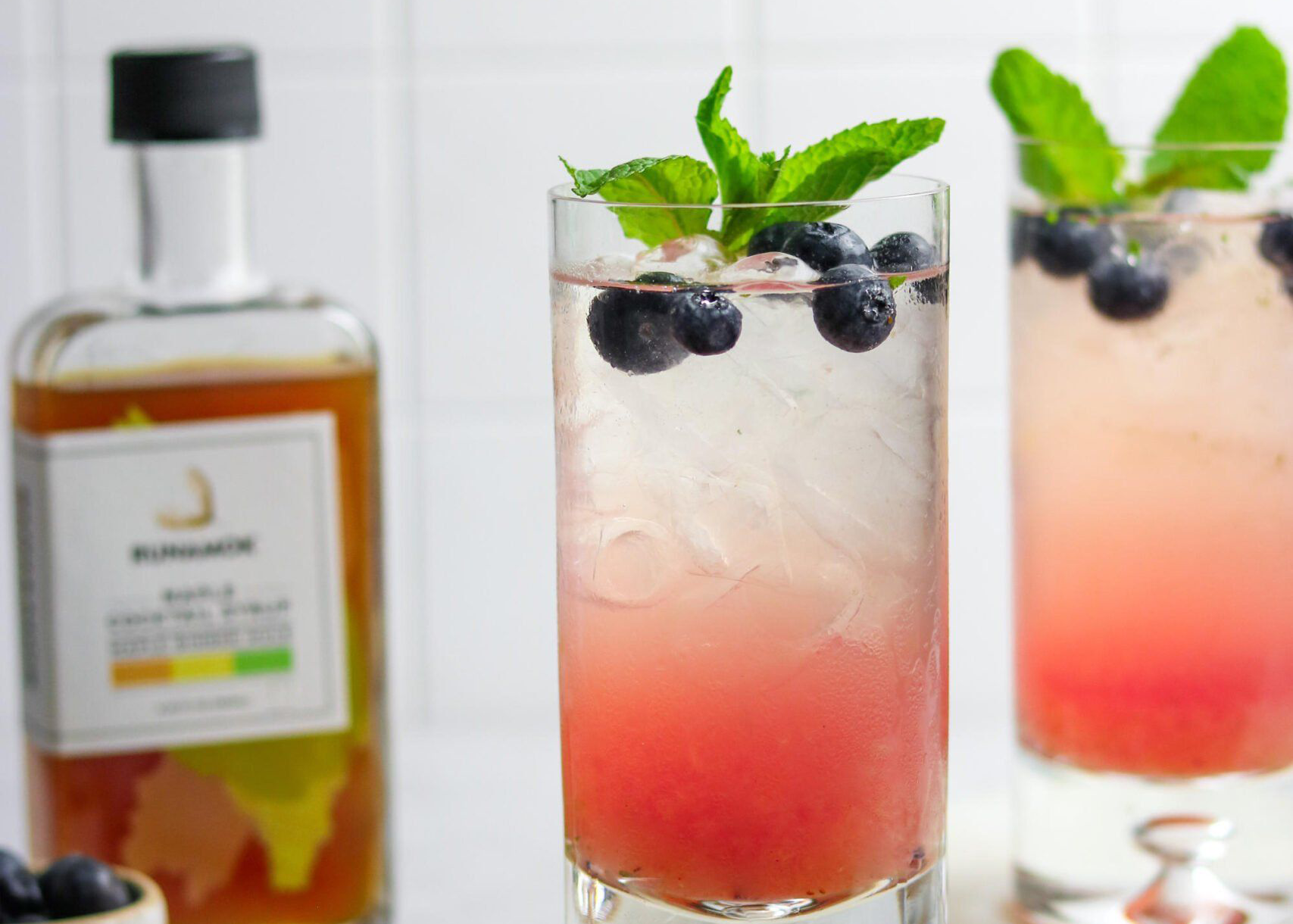 Our Summer Mule, featuring Runamok Ginger Mule Mix, is the perfect summer refresher. Mint and blueberries, or the fruit of your choice, add a sweet, fruity flavor to the mule mix's ginger and lime zing. While the addition of vodka makes this drink a proper cocktail, add or subtract the amount you put in to your liking. 


7. Maple Mai Tai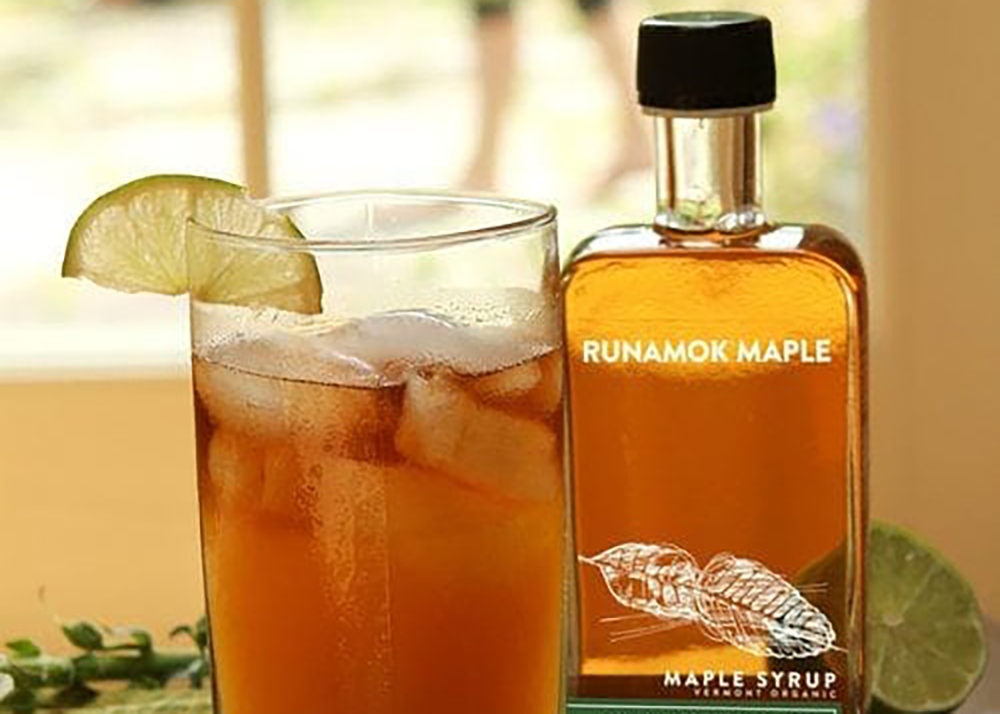 For a tropical taste no matter where you're located, try our Maple Mai Tai. The easy-to-assemble drink combines rum, cranberry or pomegranate juice, and mango juice with our Makrut Lime-leaf Infused Maple Syrup for a summer drink packed with flavor. Many choose to add seltzer to the mix for a lighter feel.  


8. Whiskey Sunrise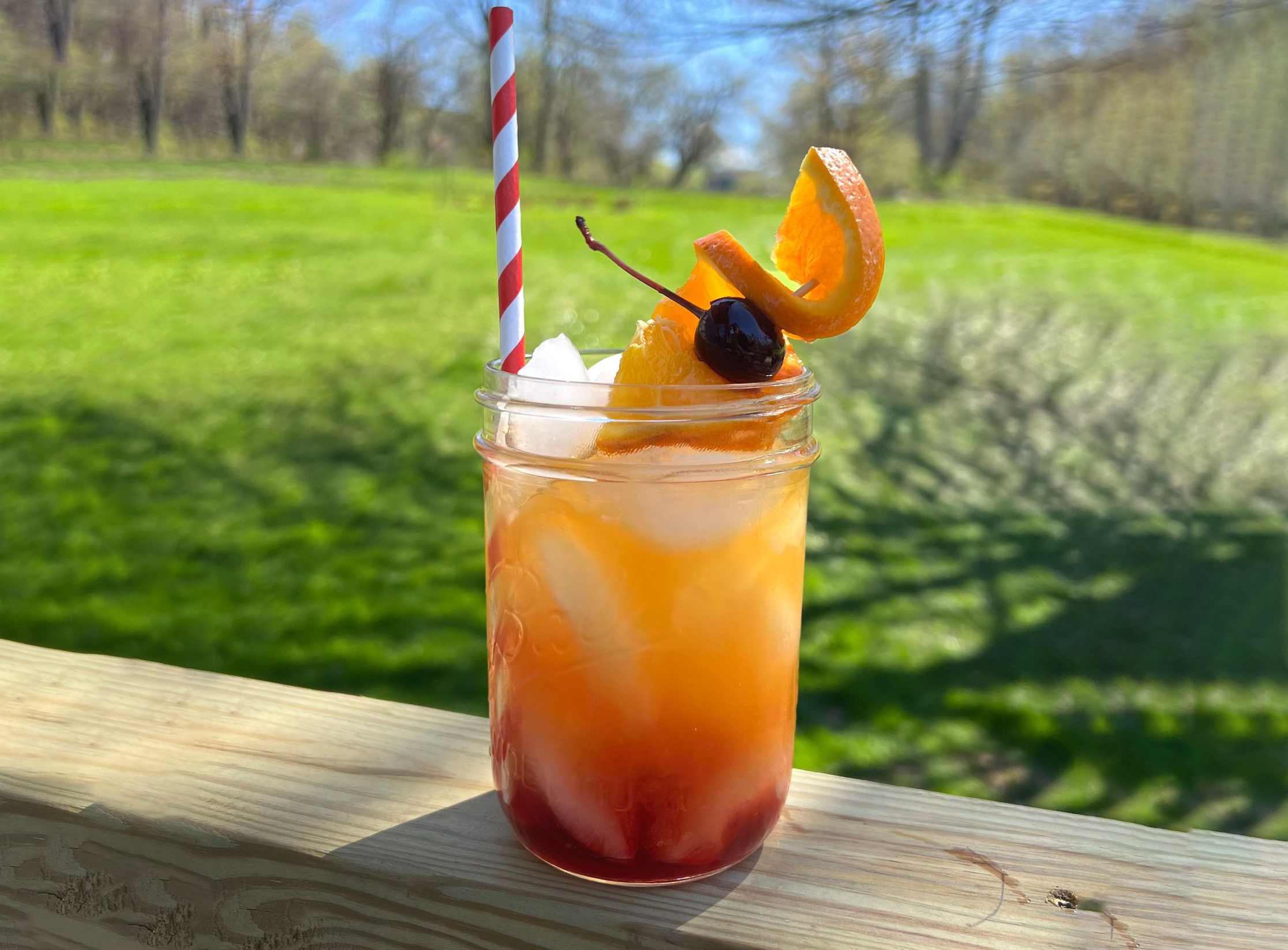 Whether you're enjoying this drink at sunset or sunrise, our Whiskey Sunrise recipe is a crowd pleaser. The drink combines whiskey, orange juice, Runamok Maple Grenadine, and Runamok Orange Maple Bitters for a fruity, aromatic taste. Garnish with orange peels and a maraschino cherry for an extra summery feel. 
9. Japanese Strawberry Lemonade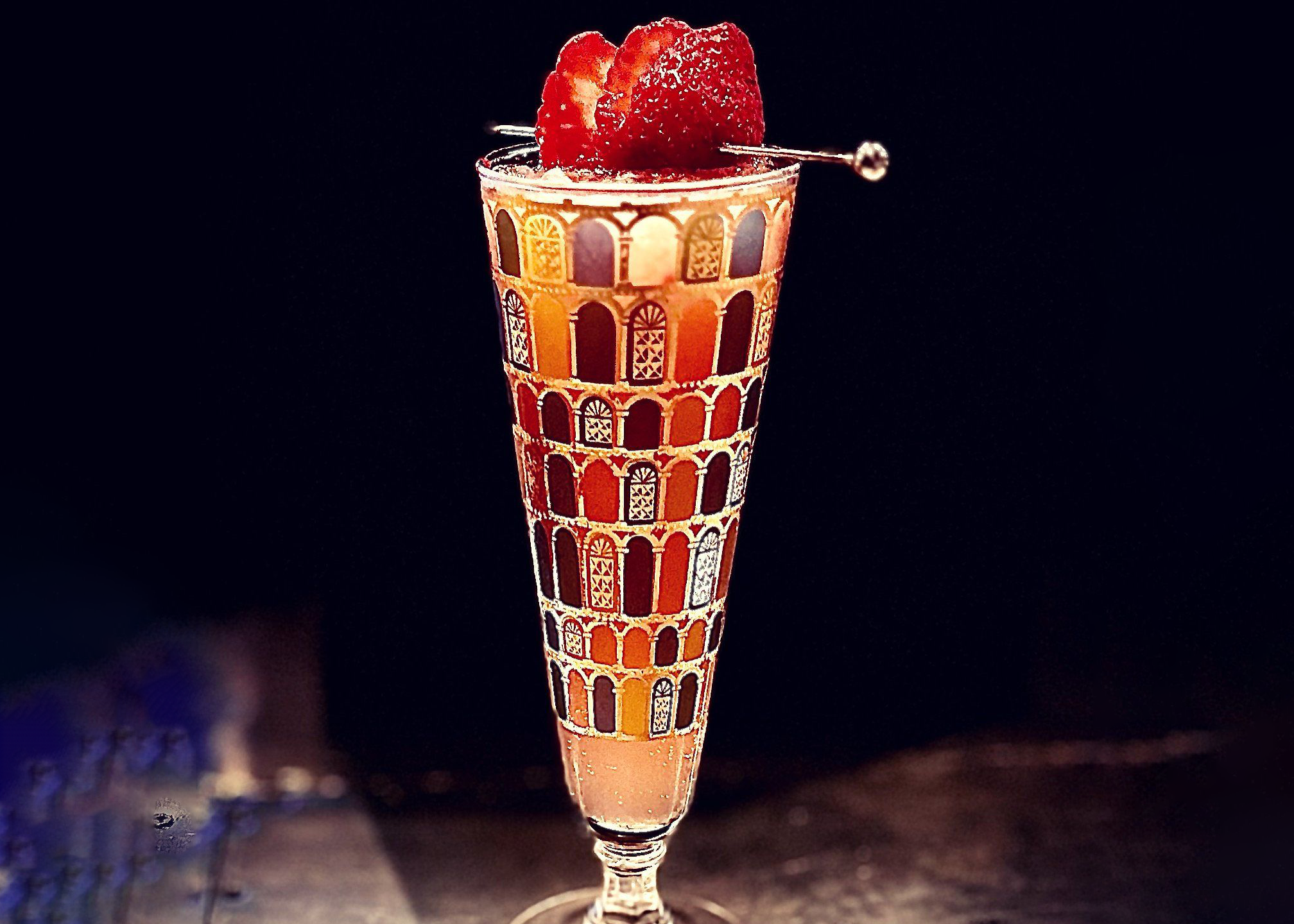 No matter your age, lemonade is a summer classic. The House Mouse's Japanese Strawberry Lemonade elevates the drink with the addition of strawberry gin, strawberries, Runamok Tupelo Honey, and sparkling lemonade for a fizzy taste of summer. 
10. Renny Grenny Lime Rickey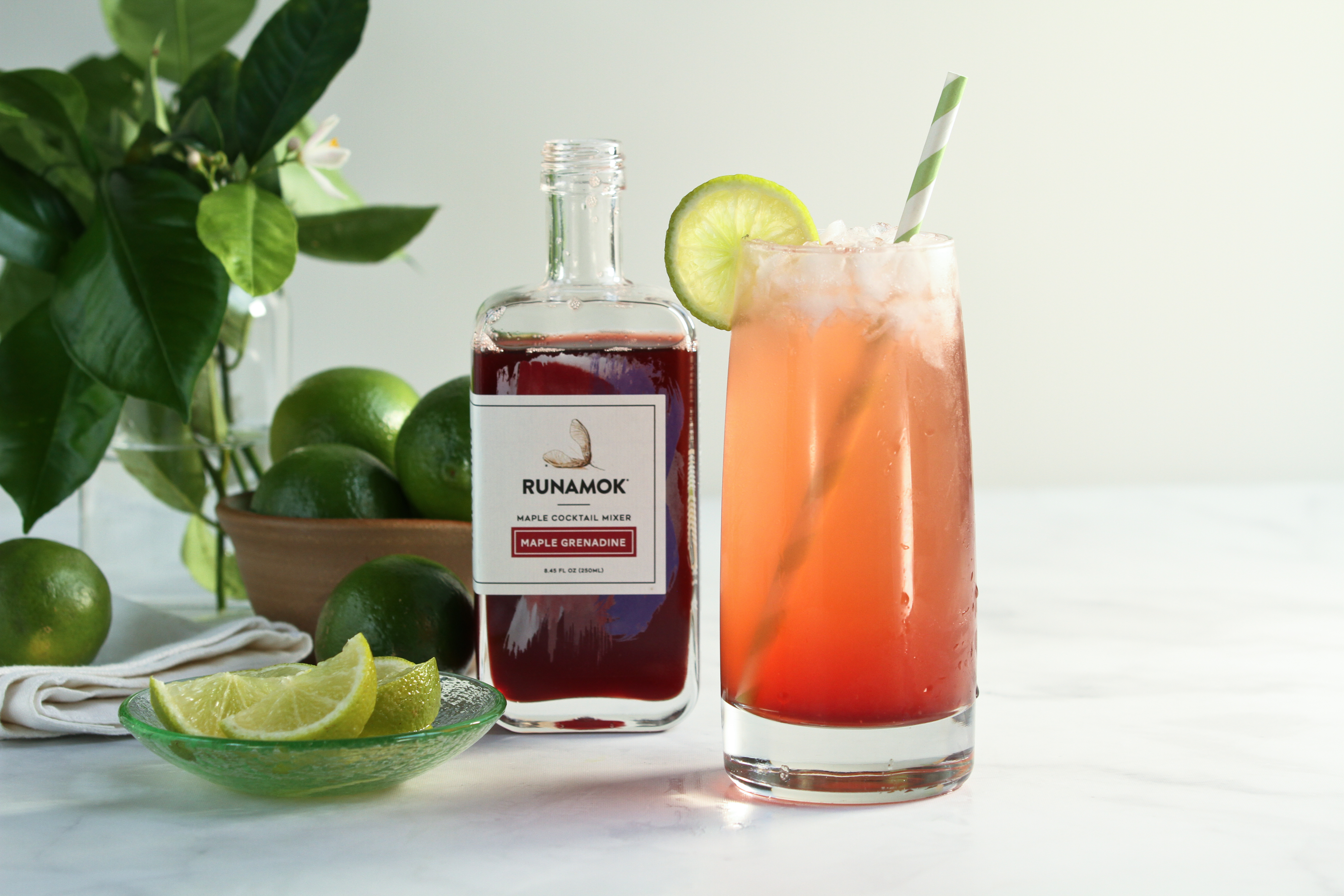 This drink highlights how well our new grenadine goes in everyday, non-alcoholic drinks and is particularly refreshing on a hot summer day. It is named for our friend, Renny who is fun and all the right kinds of sweet.
You can make this an alcoholic drink by adding an ounce of gin but then you have to change the name to Tricky Lizzy Gin Ricky.
11. Mother's Medicine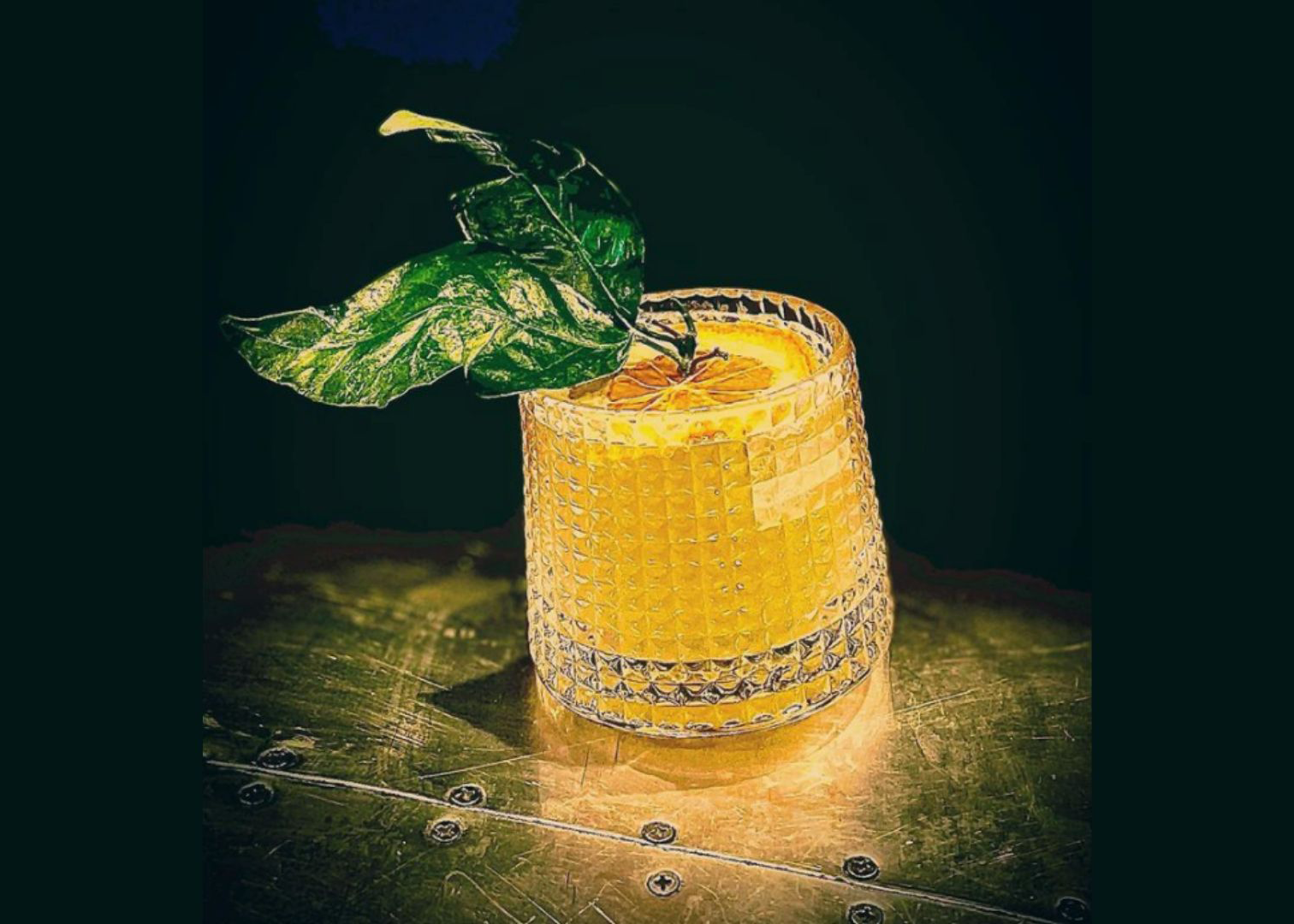 A cocktail inspired by the "medicine" home mixologist Robin Karides' mother used to give her as a child, Mother's Medicine is a sweet, fruity drink that will make you feel right at home. The recipe features whiskey, orgeat, Runamok Honey Simple Syrup, orange juice, and orange sec– a fruity combination that feels like sunshine. 
12. Sweet Iced Tea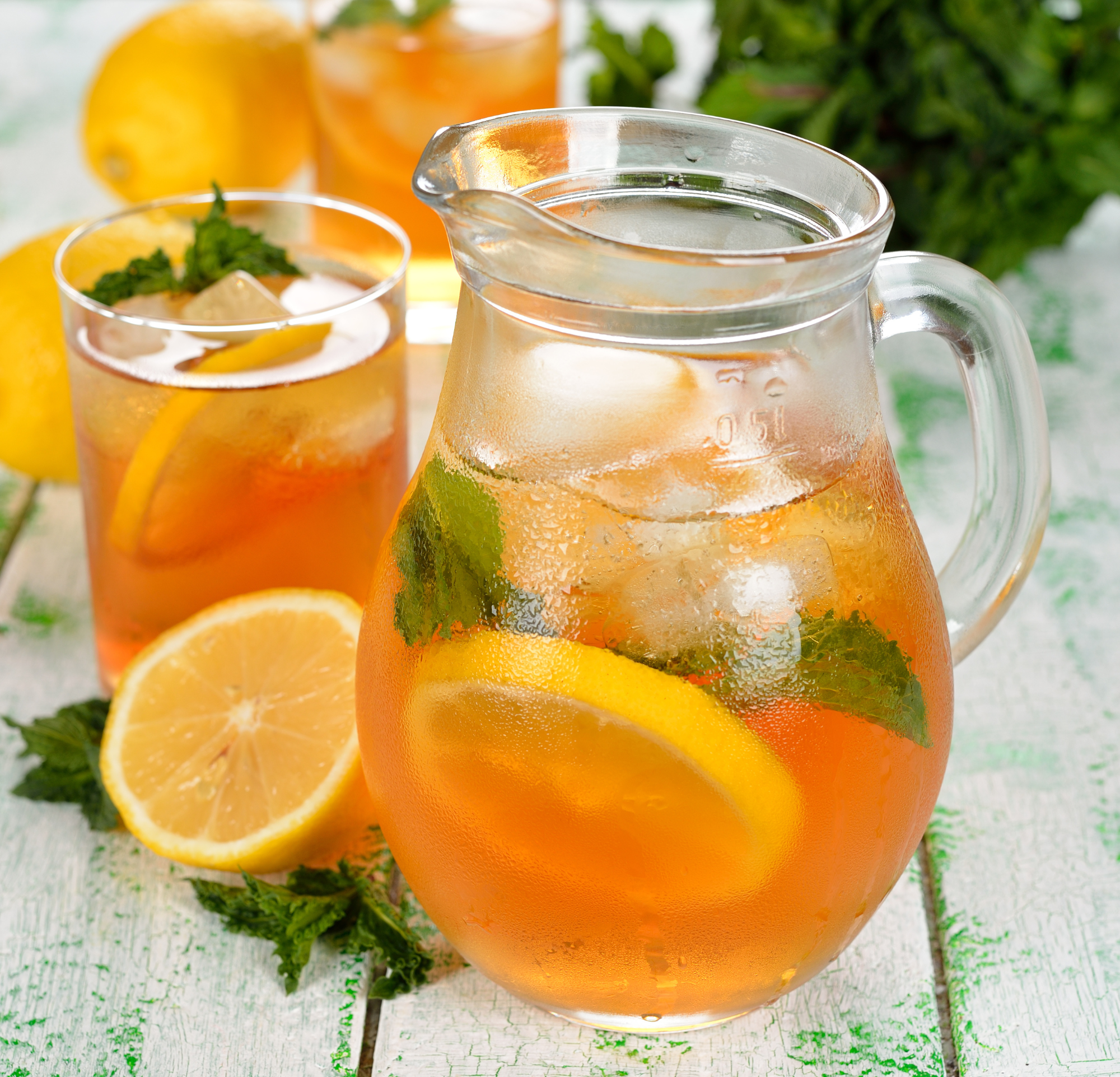 A warm-weather staple, keeping a jug of sweet tea in the fridge for drop-in guests is summertime hospitality 101. We love how versatile and refreshing this drink can be, and how many opportunities there are for mixing and matching with our raw and infused honey varieties!
13. Blackberry Gin Bramble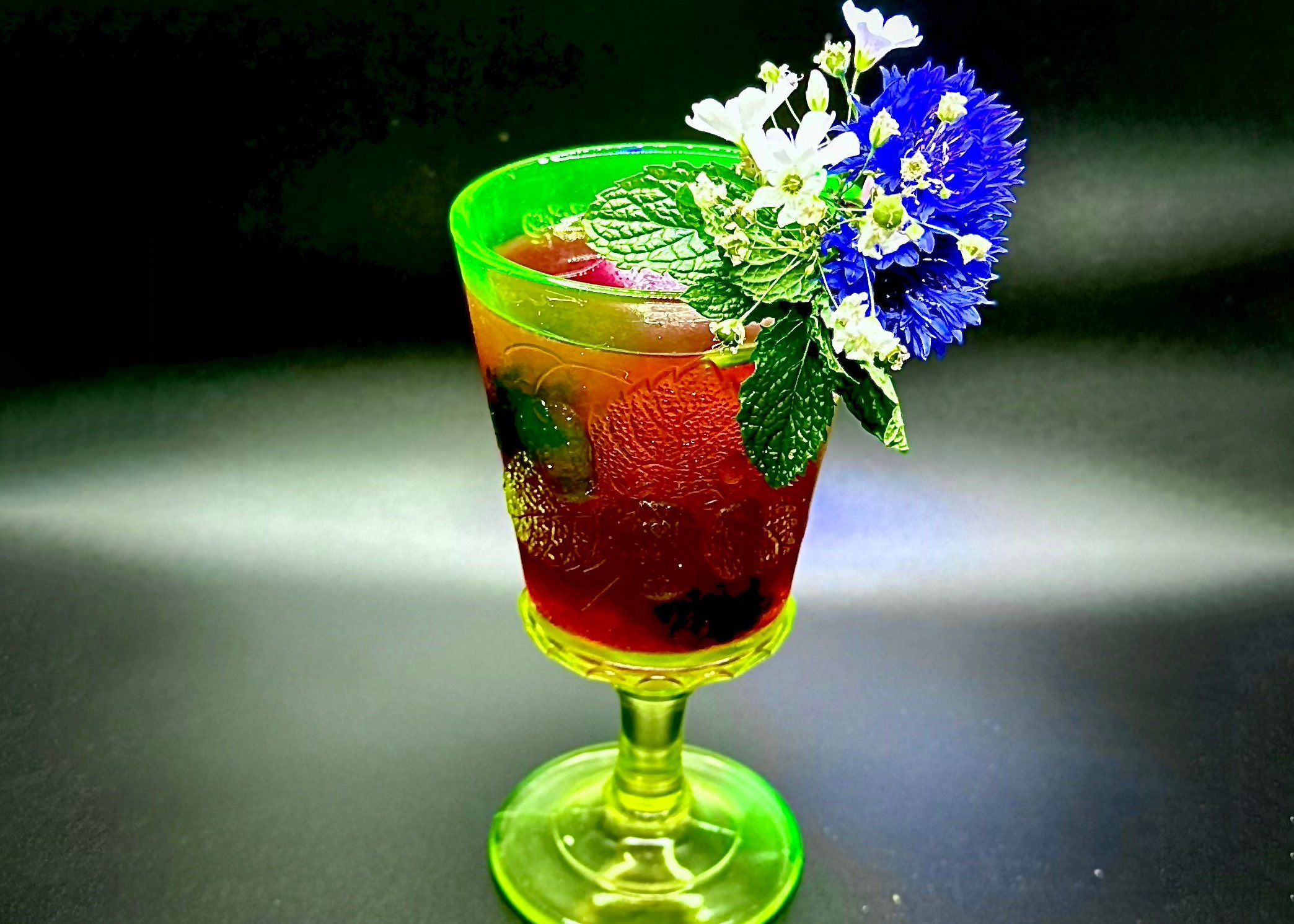 For a drink that's both fruity and refreshing, try the Blackberry Gin Bramble. The cocktail combines mint, blackberries, Runamok Beekeeper's Cut Honey, gin, and St. Germain to create the perfect summer refresher. 
14. Tapper's Tonic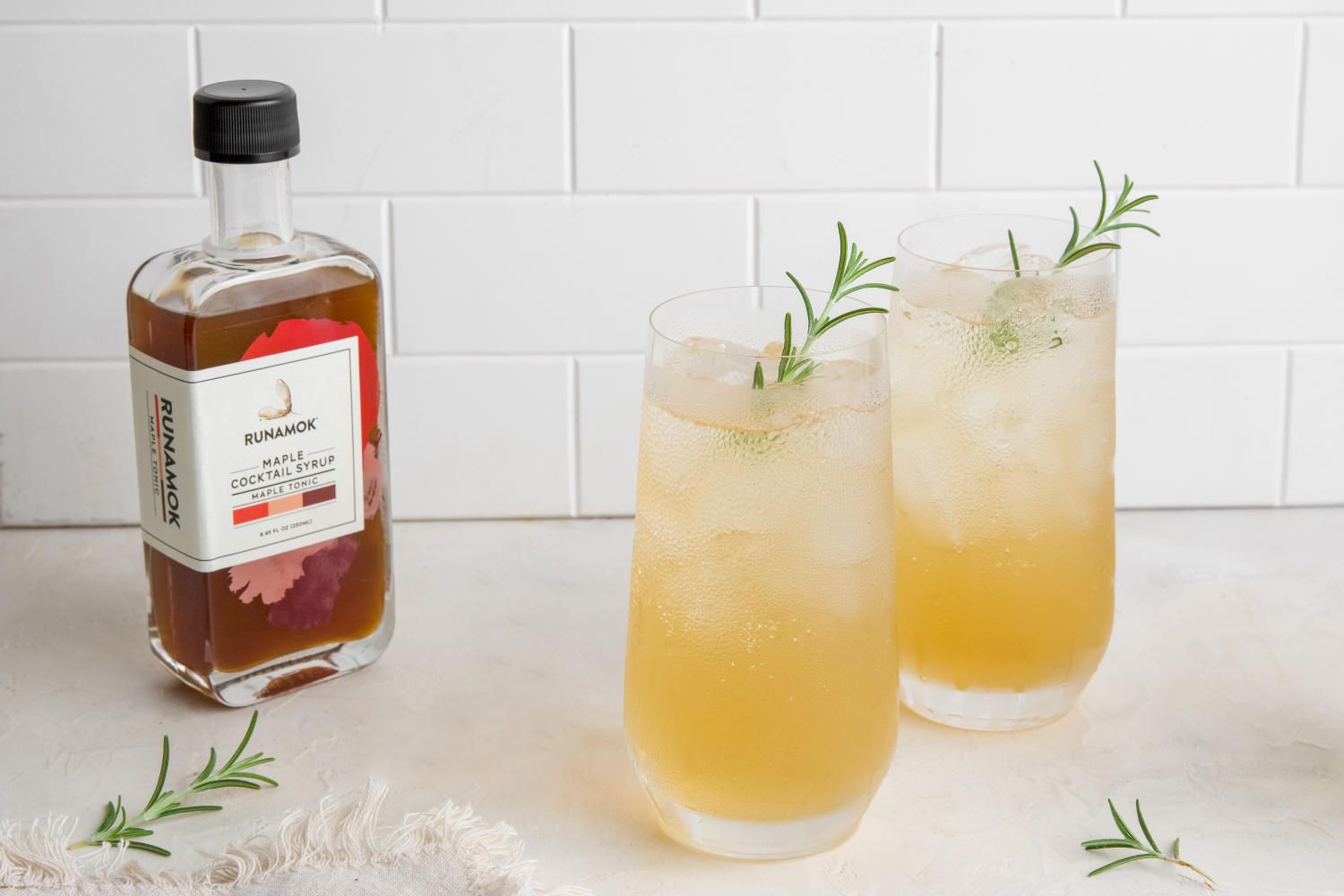 A Runamok original cocktail recipe, Tapper's Tonic can be made with either gin or vodka. Perfect for those that might not have a full home bar, this summer cocktail blends club soda, sparkling water, or seltzer with our Maple Tonic cocktail syrup and the liquor of your choice. Top with rosemary for a sophisticated homemade cocktail.
15. Green Mountain Mule
The Green Mountain Mule is our take on the classic Moscow mule. Made with our Maple Ginger Mule cocktail mixer, this flavorful cocktail is perfect for a weekend brunch or after work drink. Mix a ½ ounce of our Maple Ginger Mule cocktail mixer with 1.5 ounces of vodka and 2.5 ounces of club soda. Pour over ice and enjoy.
16. El Presidente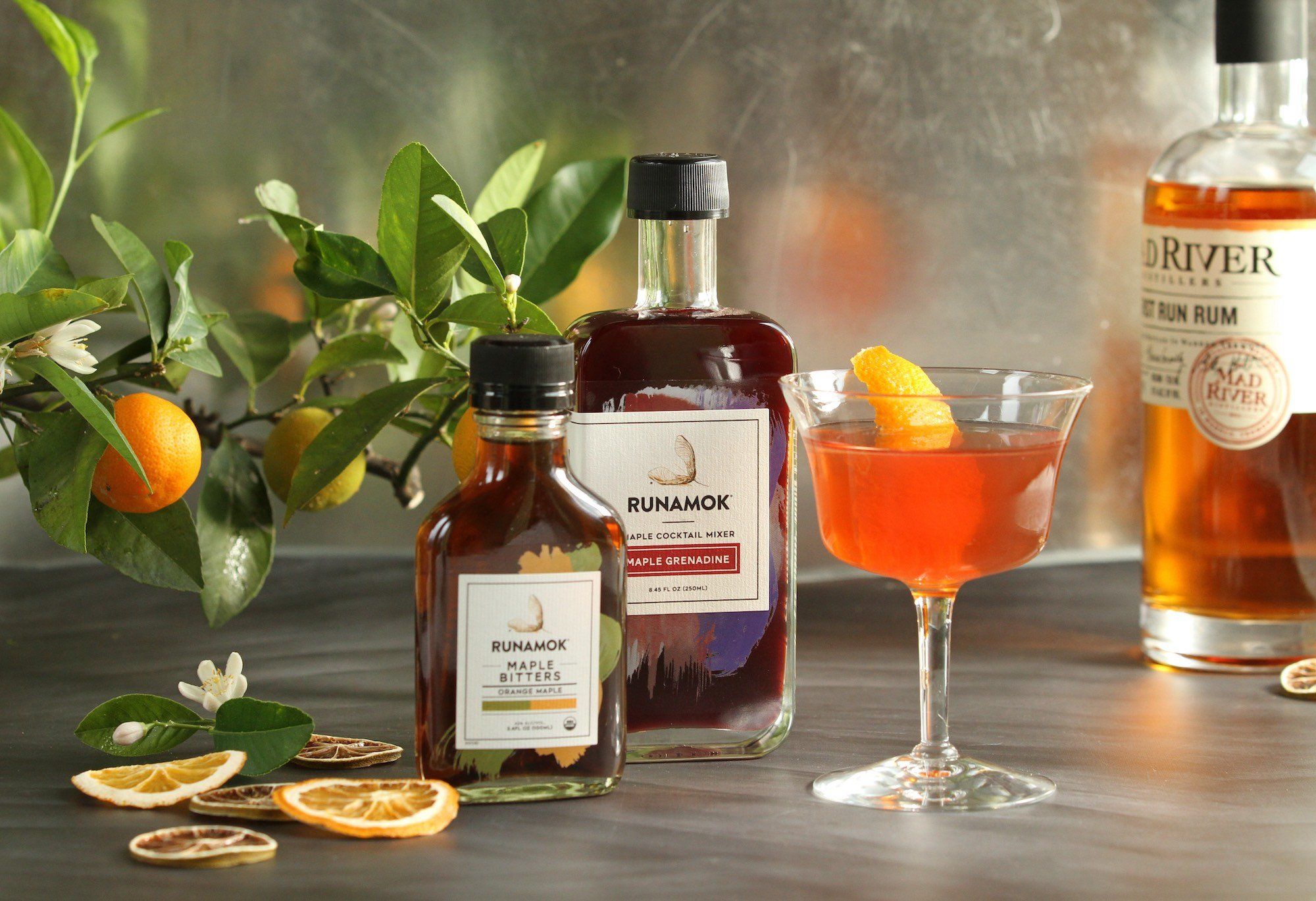 This cocktail is originally from Cuba and was created in honor of the president, Mario Garcia Menocal who served from 1913-1921. It was popular in the States just after prohibition but disappeared from menus mid-century until bartenders rediscovered it in the aughts. We think it is the perfect balance between sweet, tangy and boozy. It may just bring back the ghost of Papa Hemingway.