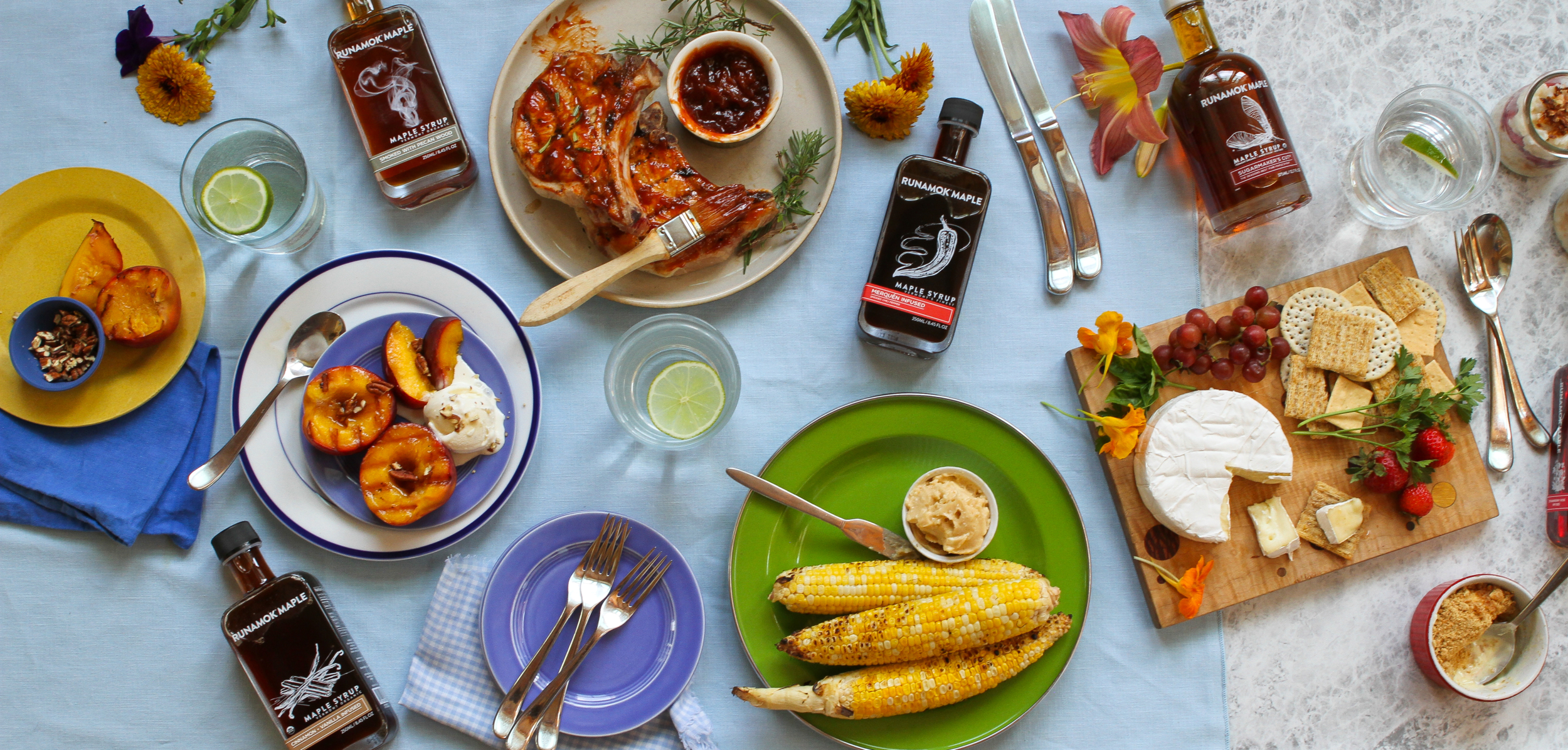 Bulk Maple Syrup for Food Service
Whether you're a restaurant, cafe or food service business, Runamok Maple offers a wide range of bulk maple syrup selections with highly competitive pricing. From pure maple syrup (golden delicate, amber rich and dark robust) to our premium line of barrel-aged, infused and smoked organic maple syrups, adding the Runamok name to your menu is an ideal way to elevate your offerings and partner with an award-winning, innovative brand.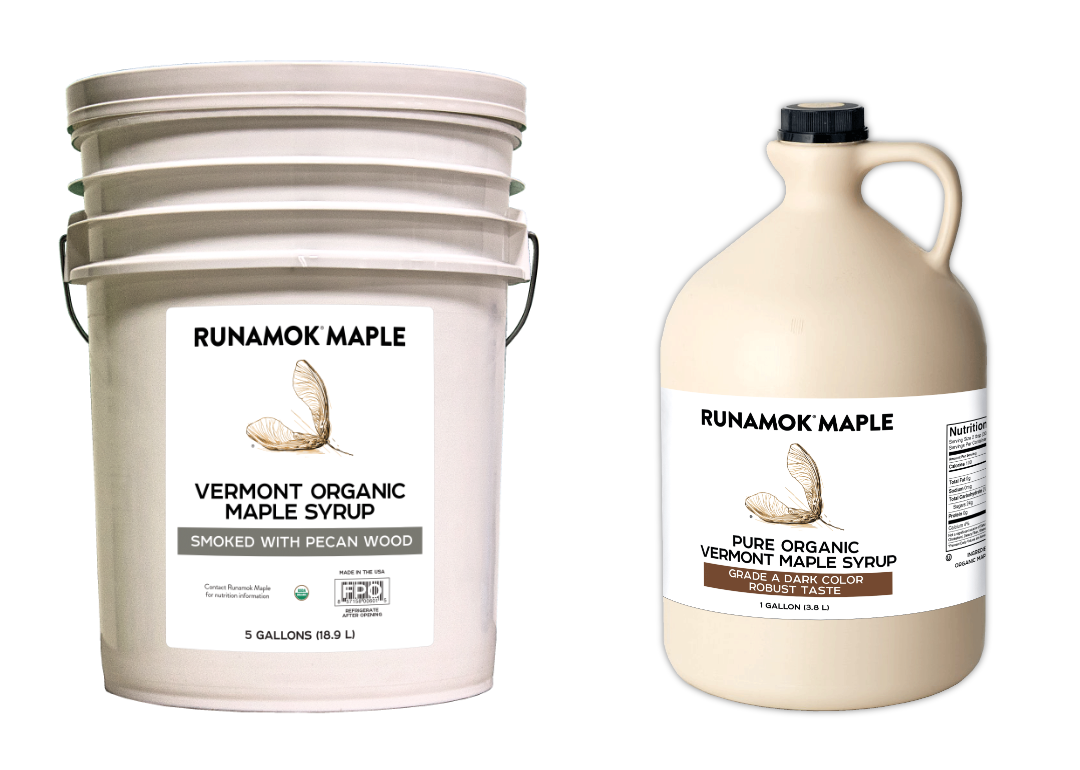 1, 5 and 55 Gallon Containers
In addition to both organic and conventional (non-organic) pure maple syrup, we offer our entire line of award winning products in bulk varieties, ideal for your food and beverage service needs. Whether you're looking for 1 gallon jugs, 5 gallon pails or 55 gallon drums (available on request), we keep a constant inventory of high quality products that ship direct from our warehouse in Fairfax, Vermont.
Portion Control Cups
The newest addition to our food service lineup, we now offer 1.5oz portion control cups, perfect for restaurants, hospitality and food service businesses. These foil-topped portion control cups are the perfect way to conveniently bring our award winning maple syrups directly to your customers.