Maple Syrup
All of our maple syrup is sourced and boiled from sap to syrup right here in Vermont. Try our Sugarmaker's Cut- pure organic maple syrup harvested at the peak flavor of the season- or check out our best selling infused and barrel aged maple syrups. Qualifying orders ship free!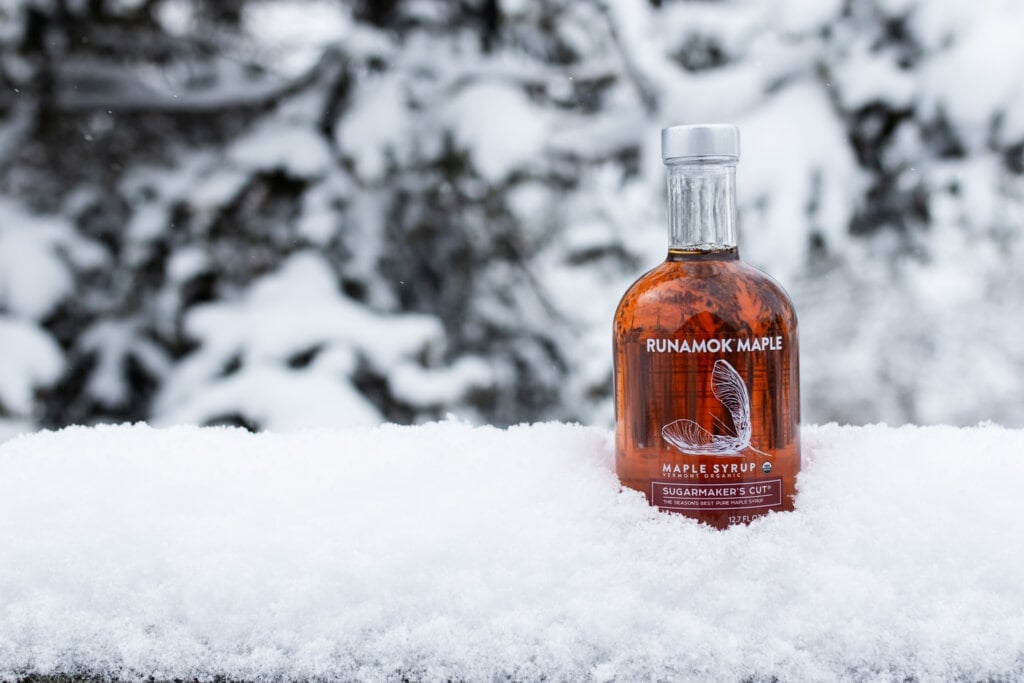 Pure Organic Maple Syrup
For maple purists out there- this is it.  This is the very best organic maple syrup of the season.  Each run is sampled and when the flavor is at its peak our sugarmakers set it aside with a note: 'Reserve for Sugarmaker's Cut'.  It has always been what we give to our friends, our family and 'those in the know.'  Now we offer it to you.
Infused Maple Syrups
All of our infused maple syrups are infused with high-quality, premium ingredients and are made right here in Vermont. Try our best-selling classics like our Cinnamon + Vanilla Infused Maple Syrup or some of our unique flavors like Ginger Infused Maple Syrup or Elderberry Infused Maple Syrup.