Bundle Price
The Sugarmaker's Bundle
Two signature Sugarmaker's, one delicious bundle. Features:
1 x 375ml Sugarmaker's Cut Organic Vermont Maple Syrup
1 x 375ml Sugarmaker's Dark Wood-fired Maple Syrup
What's Included?
1 x Sugarmaker's Cut Organic Maple Syrup – 375ml
1 x Sugarmaker's Dark Wood-fired Vermont Maple Syrup – 375ml
Sourcing
Our maple syrup comes from our own sugarbushes in Cambridge + Bolton, Vermont, or from our partner sugarmakers across the state of Vermont.
Recommended Uses
The options are endless when it comes to pure maple syrup. Douse your pancakes, waffles and French Toast (of course), but try it out as a replacement for refined sugars in everything from cocktails and glazes to marinades, baked goods and beyond.
Runamok is a family-owned and operated specialty foods company based in Northwestern Vermont. All products are made at our facility in Fairfax, Vermont.
We are committed to sustainability. Our maple syrup is sourced from our certified organic, certified bird friendly sugarbushes in Cambridge and Bolton (Vermont) and from family-operated sugarbushes across the state.
Sugarmaker's Cut is Certified Organic and Kosher, Sugarmaker's Dark is certified Kosher. Both products are vegan friendly.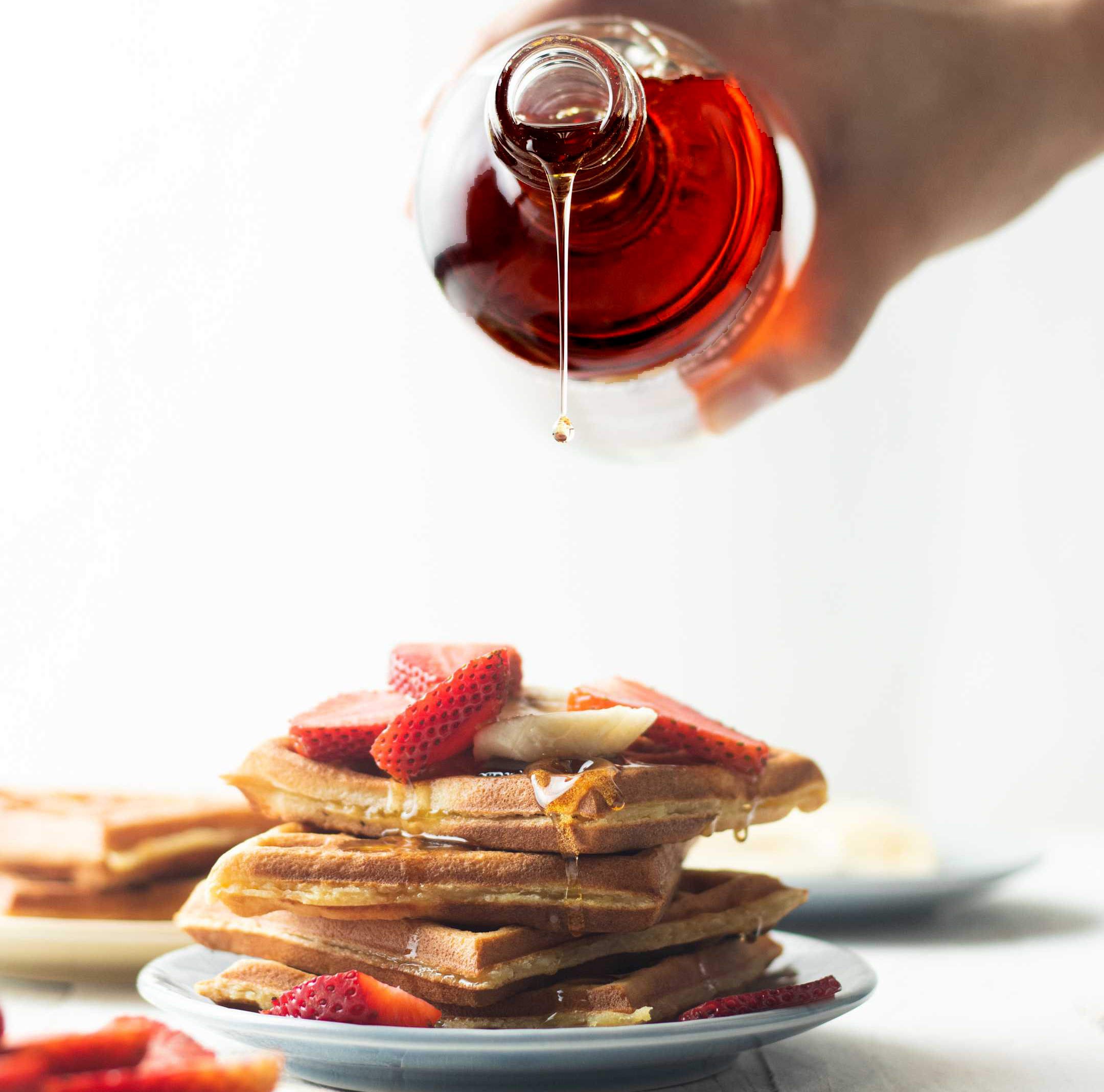 Sugarmaker's Cut + Sugarmaker's Dark: How Do They Compare?
Pure Maple Syrup is graded on four characteristics: color, clarity, density, and flavor. Maple Syrup is separated among four different Grade A varieties:
Grade A: Golden color and delicate taste
Grade A: Amber color and rich taste (Sugarmaker's Cut)
Grade A: Dark color and robust taste (Sugarmaker's Dark)
Grade A: Very dark and strong taste
Early season maple syrup is naturally lighter in color with a more delicate flavor, getting darker in color and richer in flavor as the season progresses.
Sugarmaker's Cut has a perfect caramelized maple flavor with depth and nuance.
Sugarmaker's Dark has the strongest maple flavor with notes of deep caramel, coffee, and apricot.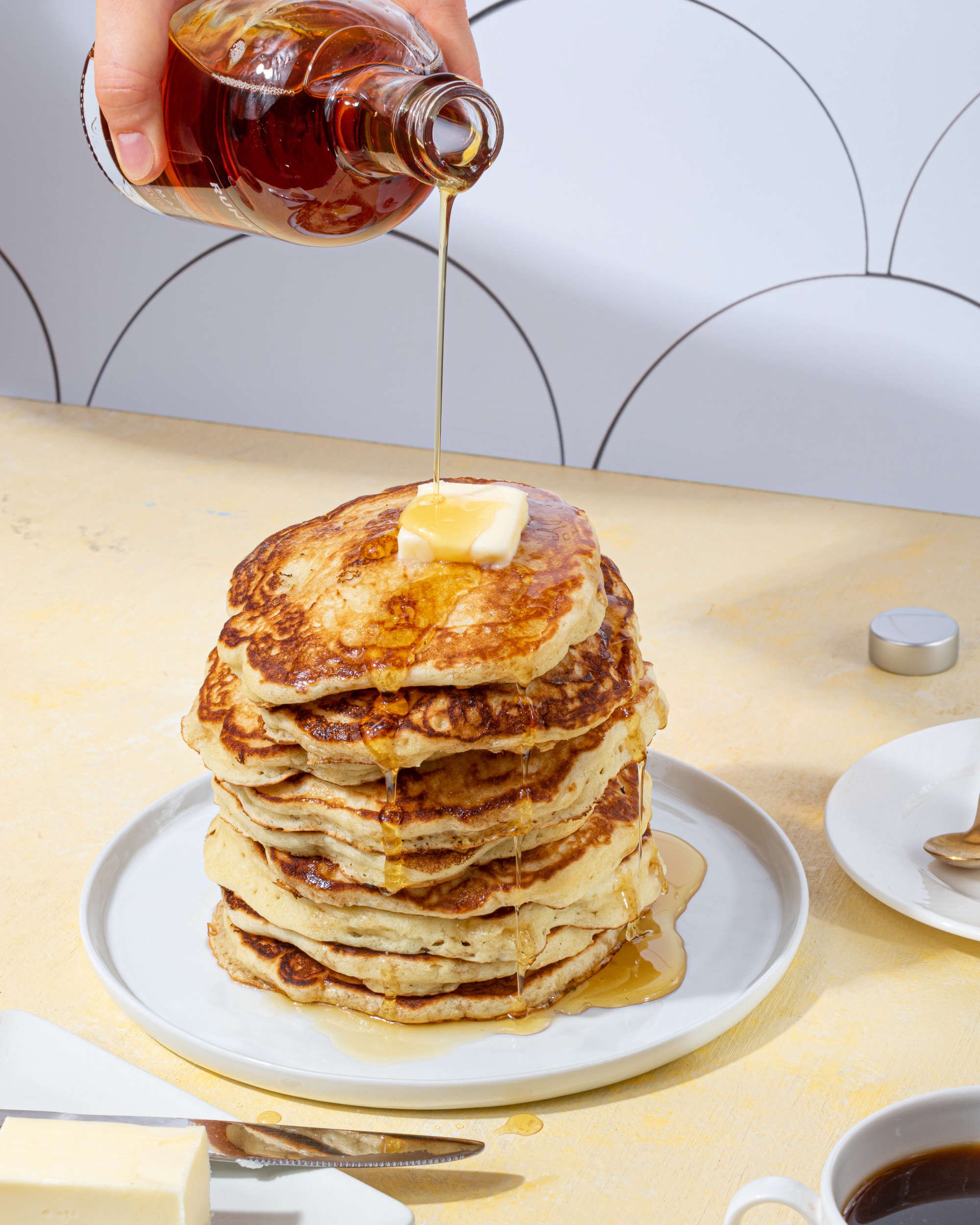 Nutrition Facts
The following information is provided for a single serving (2 tbsp or 30mL)
Calories
110
Total Fat
0g
Sodium
5mg
Total Carbohydrates
27g
Total Sugars
24g
Protein
0g
Calcium
30mg
Potassium
90mg
Ingredients:
Pure Vermont Maple Syrup