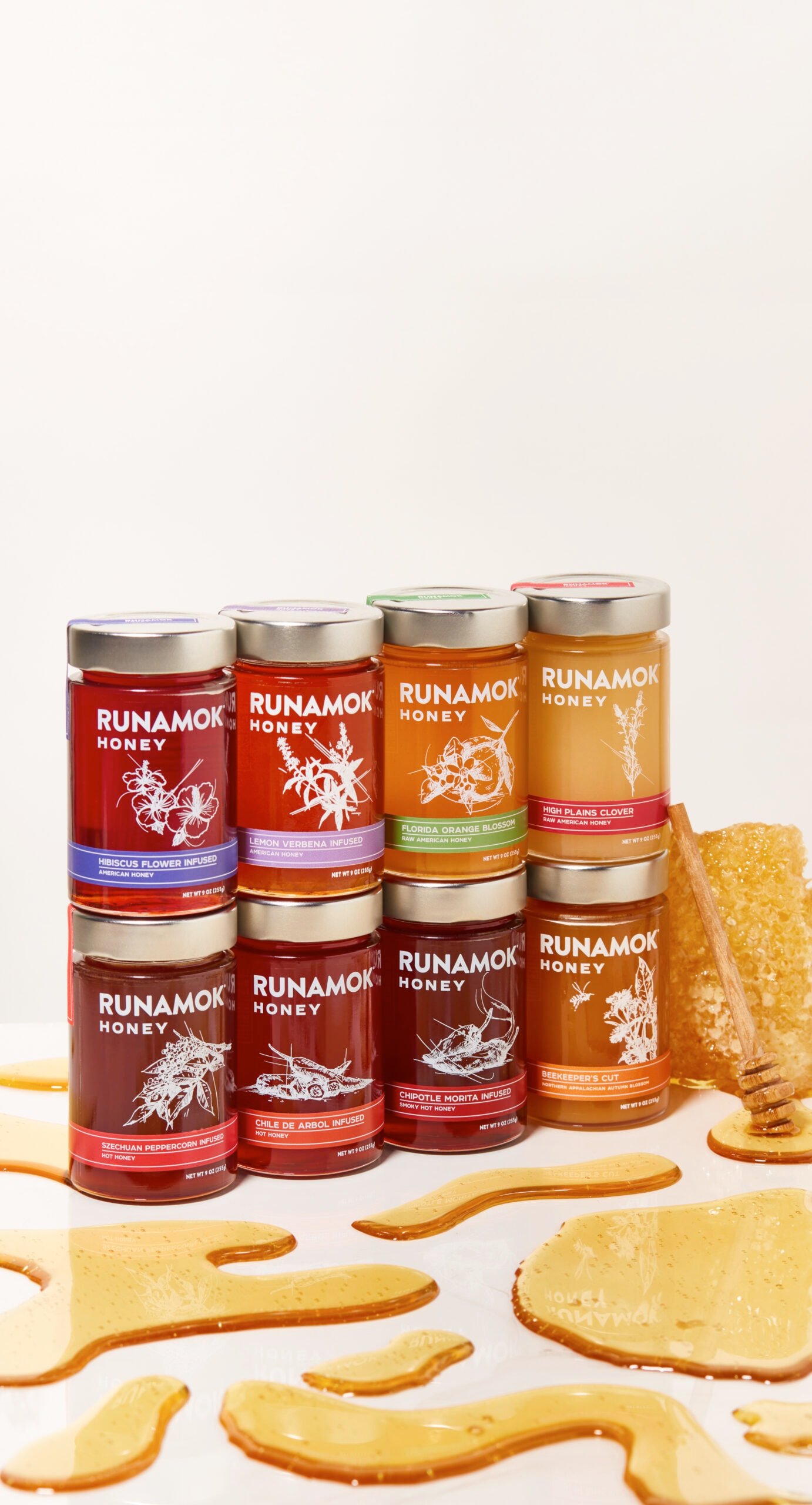 Runamok American Honey
One of nature's great natural sweeteners, honey lends itself to some incredible flavors. As we're always aiming to elevate your everyday food and beverage experiences, honey was the easy next choice for us after maple. Not only is honey a delicious natural sweetener, but it also carries a number of medicinal qualities. Our passion for quality, innovation and culinary exploration has resulted in the following line of honeys. We know you're going to love them.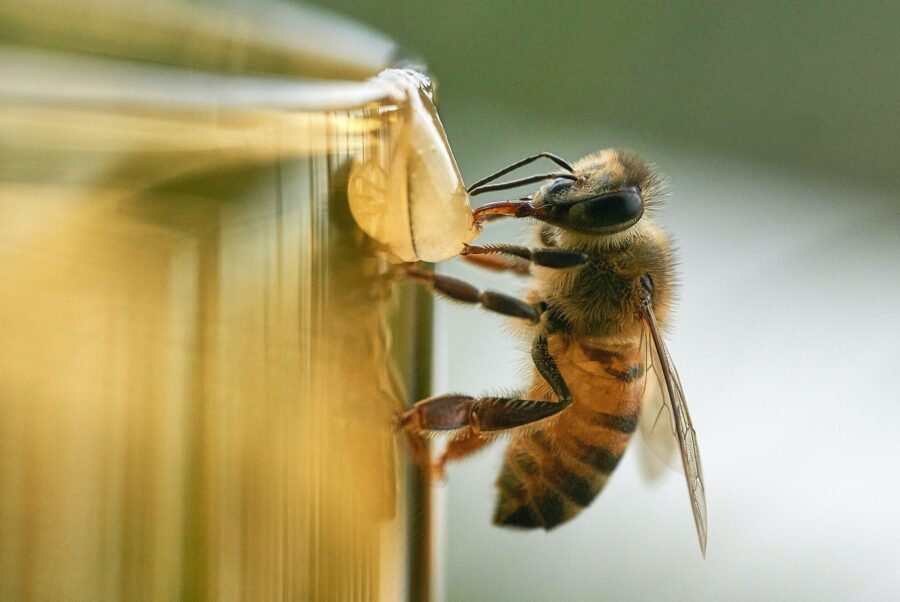 Pure Raw American Honeys
Our raw honeys are about as close as you can get to tasting pure honey straight from the hive. We gently filter the honey, making sure we retain much of the original pollen and propolis, which provide raw honey many of its incredible medicinal qualities. We've sourced several delicious varieties of raw honey including our Autumn Blossom (aka "Beekeeper's Cut"), Tupelo, Florida Orange Blossom, Basswood, Knotweed, and High Plains Clover.