Hibiscus Flower Infused Honey
$12.95 – subscription plans starting at
every 2 weeks
This clover honey infused with organic hibiscus flowers pops with flavor that is as vibrant as its magenta color. With tangy flavors of raspberry and lemon, it takes the sweetness of honey and bumps it up a notch so it is reminiscent of your favorite hard candy. Excellent swirled into iced tea or smoothed over english muffins with butter.
This product is certified kosher.
Net Wt: 9 oz. (255g)
Tasting Notes
Bright and tropical, this honey pops with notes of raspberry and lemon
Ingredients
American honey infused with organic hibiscus flowers
Runamok is a family-owned and operated specialty foods company based in Northwestern Vermont. All products are made at our facility in Fairfax, Vermont.
Our honeys are Certified Kosher by the Orthodox Union and are naturally gluten free.
We are committed to sustainability. Our honey is sourced from within the United States from some of the nation's most respected beekeepers who observe sustainable beekeeping practices.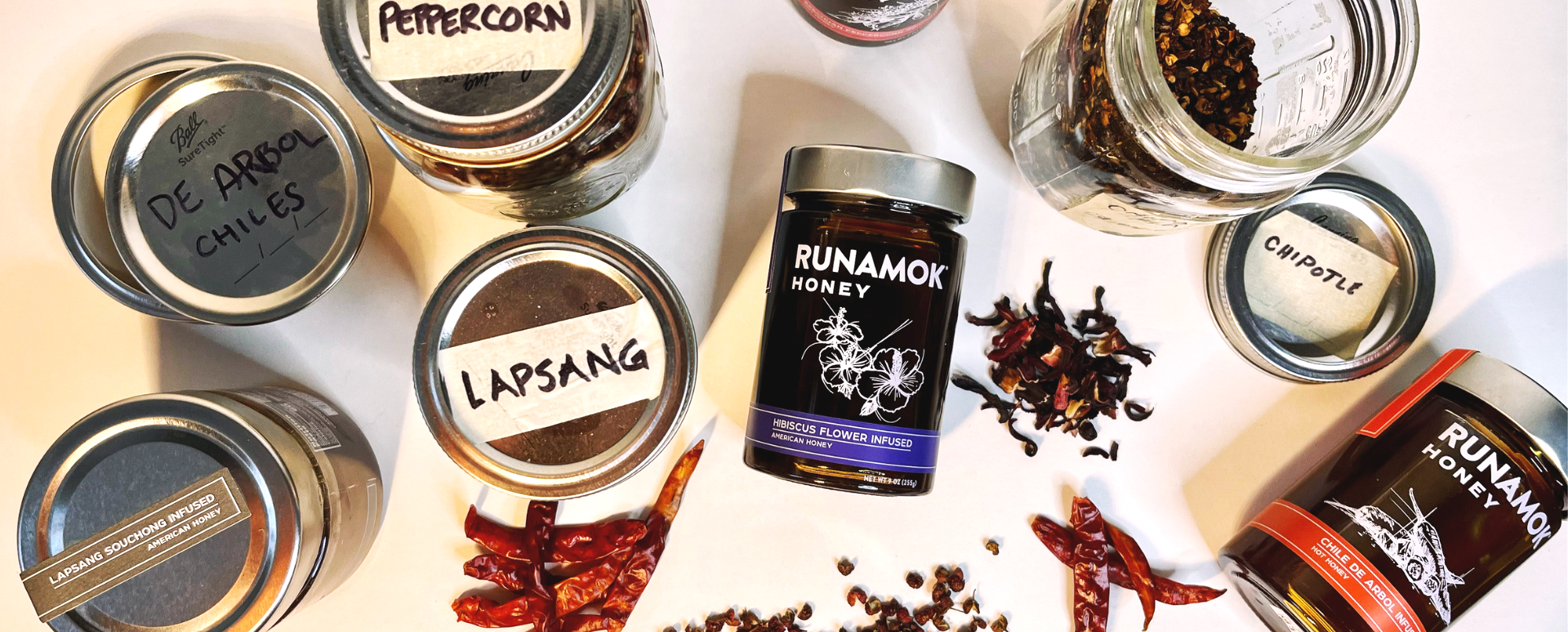 We first began working with bright, tart, tropical hibiscus when we infused it into our traditional Vermont maple syrup (which was a bit of a shock to many maple purists). Today – while still a novel idea in maple – hibiscus is finally getting the celebration we think it has always deserved. Don't just take our word for it though, check out what Forbes, Mashed, and the New York Times have to say. Hibiscus was even on trend to be THE hottest flavor of 2022!
The years we spent honing our skills at infusing maple have been applied to this new category of honey with excellent results…
After the success of our intense, tangy, ruby red Hibiscus Infused Maple Syrup – great in cocktails or over desserts – we knew we had to bring this delightful addition to our line of infused honeys. Our hibiscus honey pops with flavor as bright as its magenta color, highlighting notes of raspberry and lemon. Unlike the tartness of our Hibiscus Maple, when infused into clover honey the hibiscus takes on a sweetness that is reminiscent of your favorite hard candy, more balanced and mild while retaining a bright and tropical flavor. The result is a delightfully bold and fruity honey.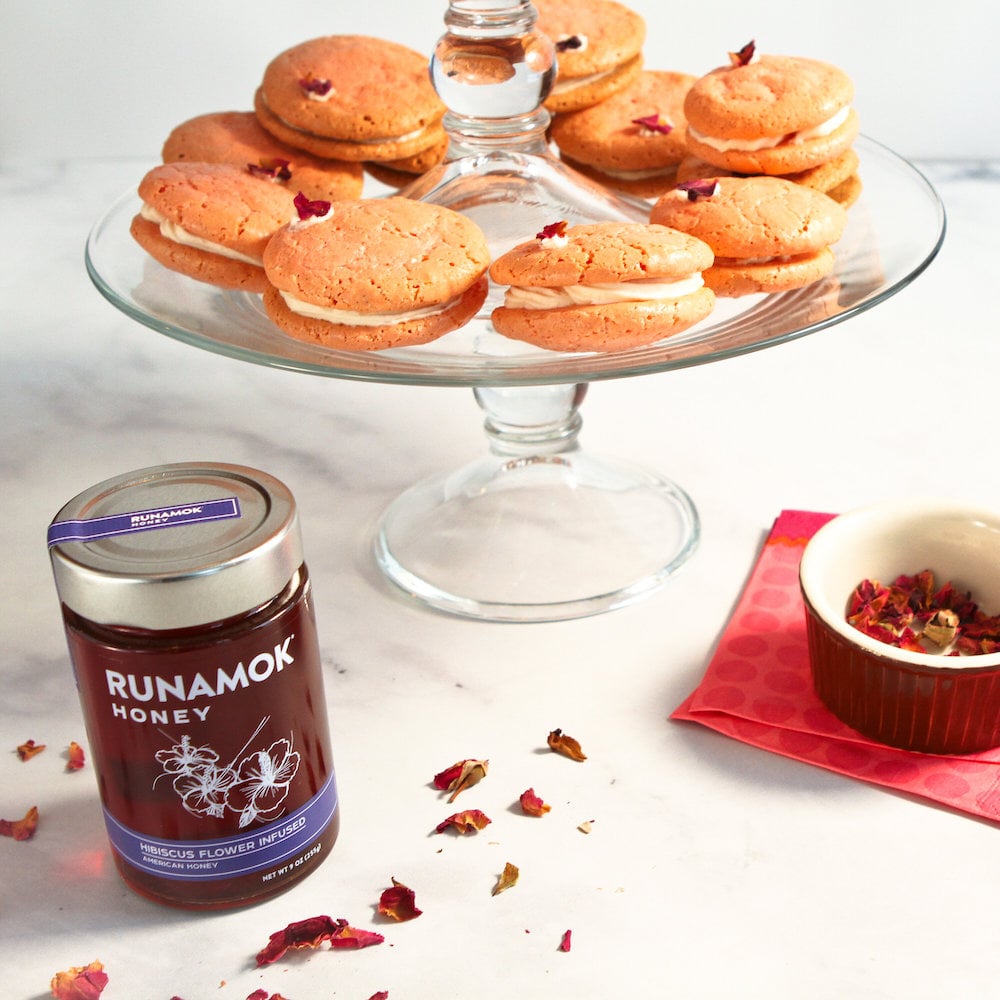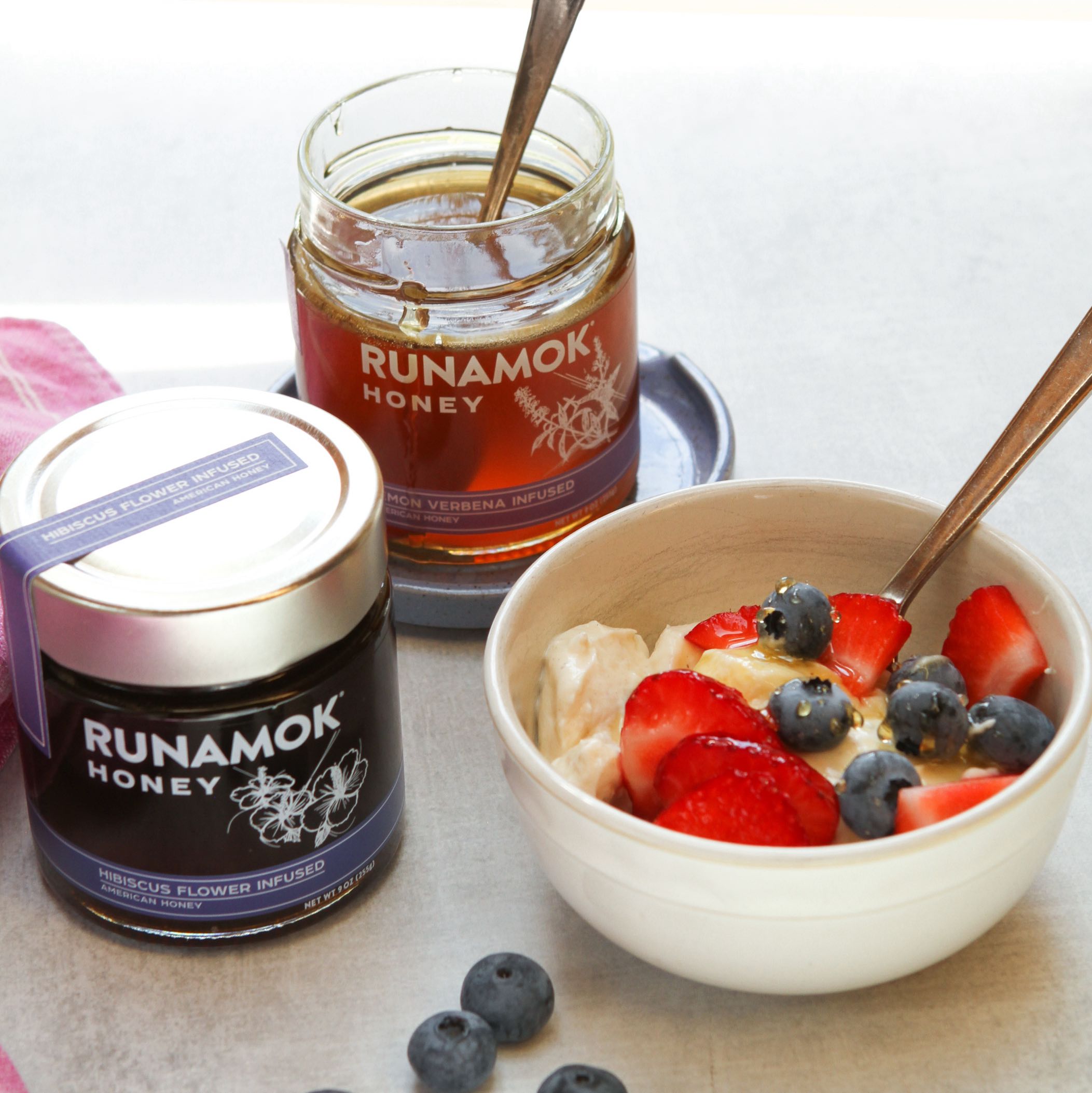 Serving Size
1 tbsp (21g)
Calories Per Serving
60
Total Fat
0g
Sodium
0mg
Total Carbohydrate
17g
Total Sugars
17g
Protein
0g
Ingredients:
American honey infused with organic hibiscus flowers