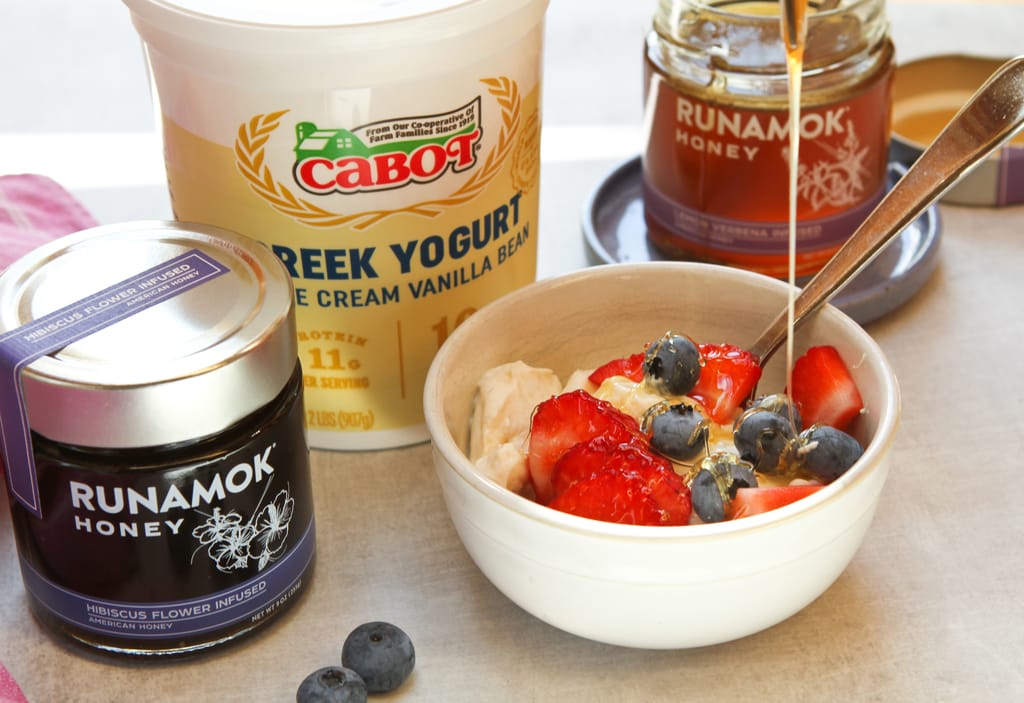 This year Vermont won over 40 awards from the American Cheese Society, across multiple categories, including best in show. We are very proud to be based in a state that values high quality food – from beer, to maple, to fresh seasonal produce – but we are exceptionally proud of the cheese that is churned out in this pastured heaven.
To celebrate our agricultural cousins we decided to pair our honey's with award-winning Vermont cheeses. We could easily have come up with 40 ideas for all of the winners but thought we would winnow it down to 4 (see the complete list here).
Cabot's Triple Cream Vanilla Bean Greek Yogurt won first place for Best Flavored Yogurt. Oh, man is this stuff good – like eating melty ice cream – and it is fun to say fast. It goes well with almost all of our honeys but but we really liked it with our Hibiscus Infused for that extra tangy kick.

Ingredients:
Cabot's Triple Cream Vanilla Bean Greek Yogurt
Fresh Fruit
Optional: granola, nuts, dried fruit, bee pollen, etc.
Prep is easy peasy: put some yogurt in a bowl, add your favorite fruit and top with Hibiscus Infused Honey.