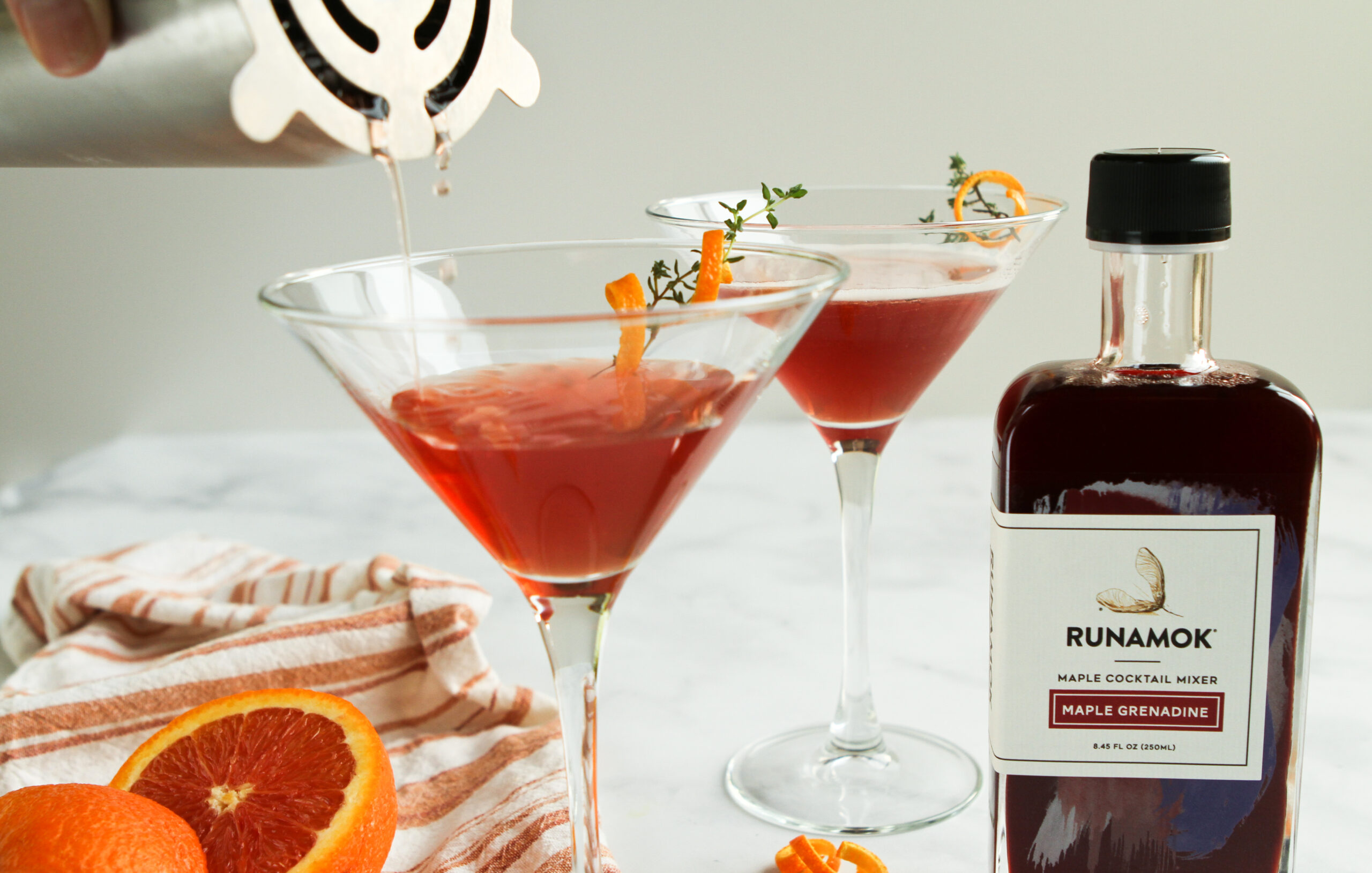 What is pink, fruity, sour, sweet and boozy? The vodka soaked cocktail, the Cosmopolitan, made notorious by the ladies of Sex and the City. Ours is also all of those qualities but made easier with our tart new Runamok Grenadine in place of cranberry juice. Since it is not really a Cosmo, we call it the Cosmo-Not. Carrie would approve.
Grenadine Cosmopolitan aka, the Cosmo-Not
1 ½ oz vodka

¾ oz cointreau

½ – ¾ oz Runamok Grenadine

Ice

A few dashes of Runamok Floral Bitters (optional)

Orange peel garnish
Add all ingredients, except the garnish to a cocktail shaker and shake until well chilled. Strain into a martini glass and top with orange peel.