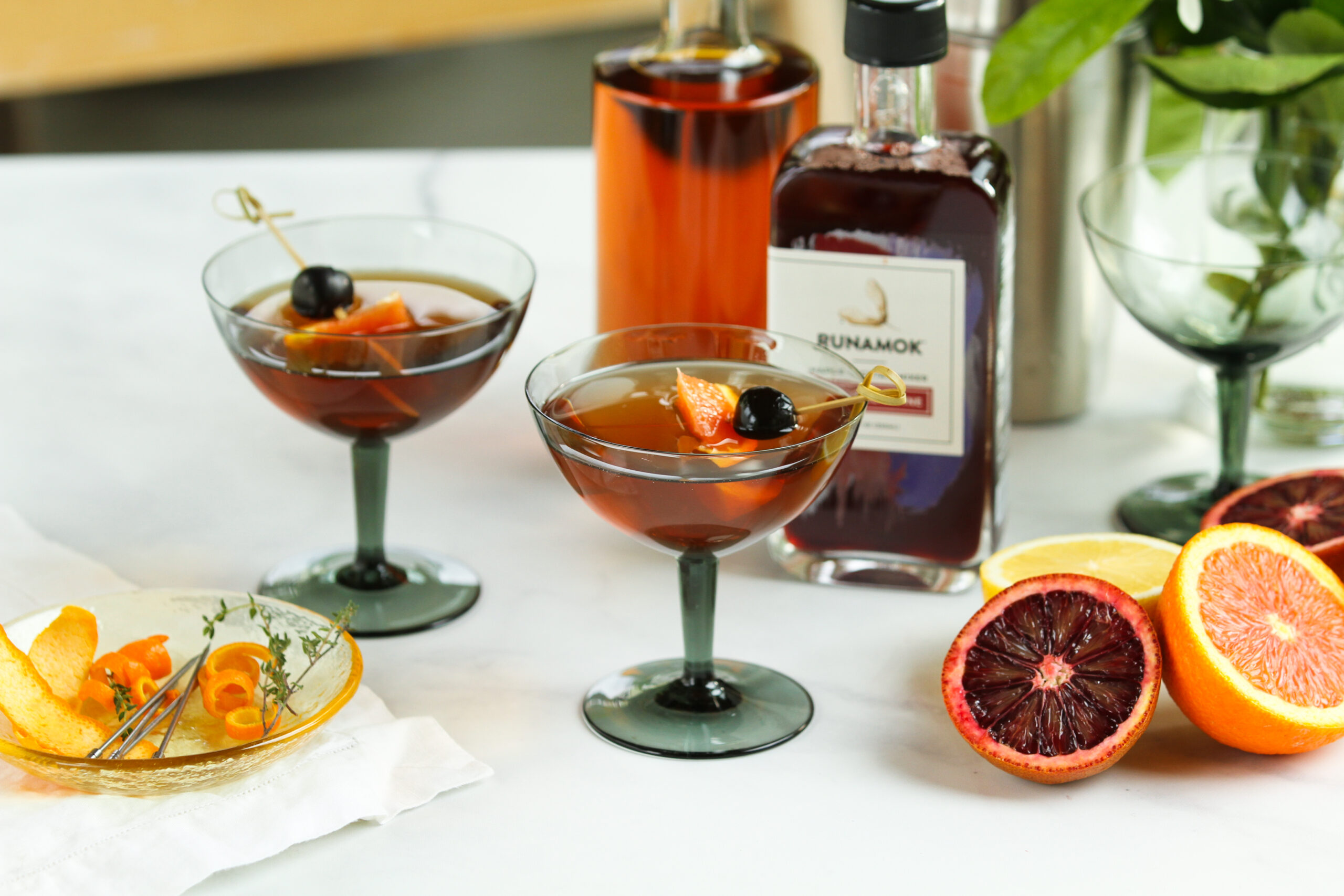 This cocktail was created in 1898 to celebrate the election of election of Martin M. Lomasney to the Massachusetts state legislature (Boston's Ward 8, to be precise). Lomasney was a popular politician who served for 40 years, though his practices were rumored to be a little shifty. This version of the Ward 8, however is clean as a whistle, made with our new grenadine and fresh squeezed juices.
Ward 8
2 ounces rye whiskey
1/2 ounce lemon juice, freshly squeezed
1/2 ounce orange juice, freshly squeezed
2 teaspoons Runamok grenadine
Garnish: 2 or 3 speared cherries
Add the rye whiskey, lemon and orange juices, and grenadine to a shaker with ice and shake until well-chilled. Strain into a coupe glass and garnish with speared cherries.