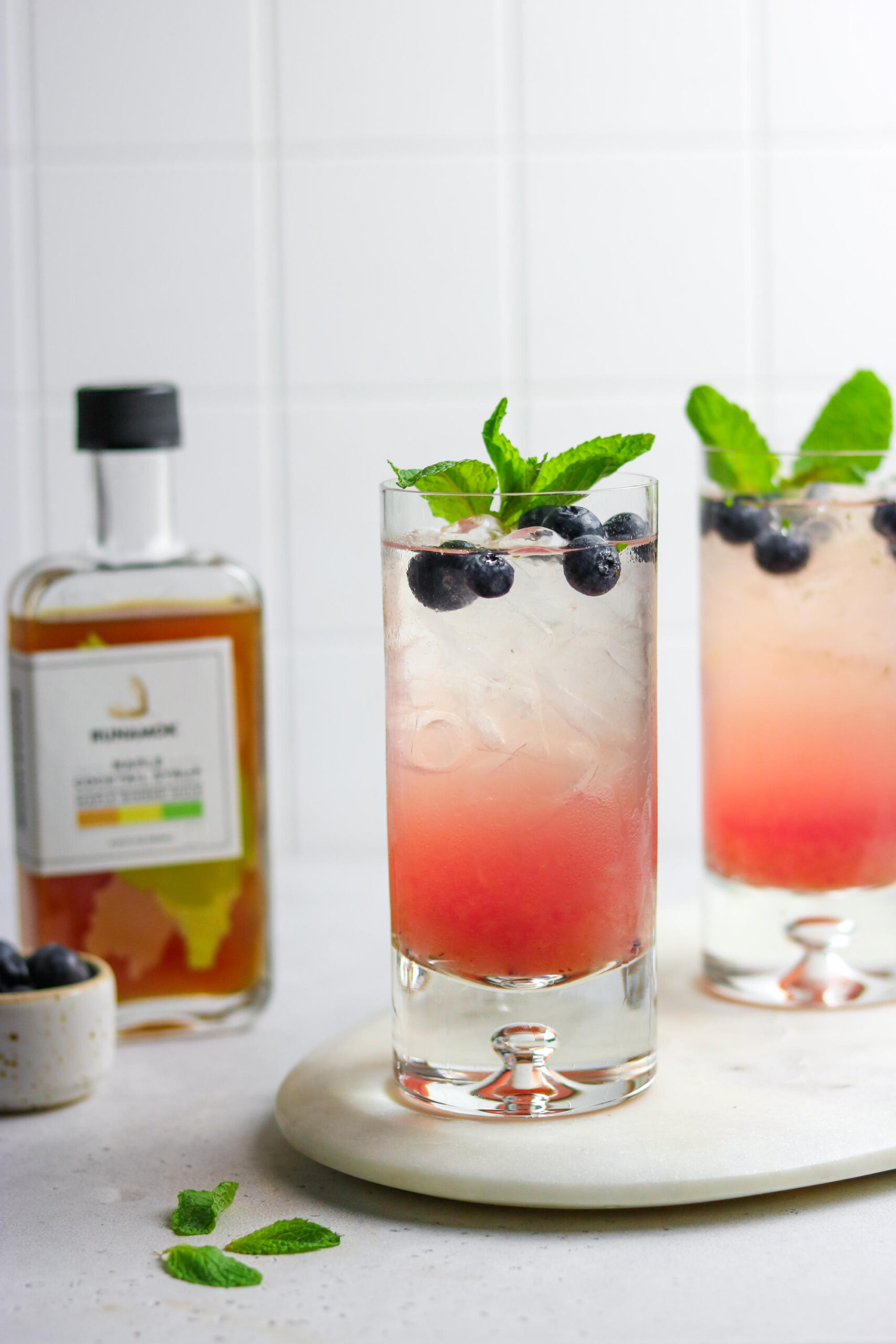 This is a very refreshing, low alcohol drink using our Runamok Ginger Mule mix. The mint and cucumber reign in the sweetness and the ginger and lime give it some zing. You can add or subtract the amount of vodka to your liking.
4 slices cucumber

14 blueberries

1 sprig mint, plus more for garnish

1 – 1 ½ oz vodka

¾ oz Runamok Ginger Mule mix

Seltzer
Put cucumber, 10 blueberries, roughly 8 leaves mint, vodka, and Runamok Ginger Mule mix in a tumbler with several ice cubes. Muddle until blueberries are smashed and the rest is blended. Strain into a tall glass, add more ice and top with seltzer. Garnish with mint and remaining blueberries.