Sparkly Maple Margarita
The Shimmy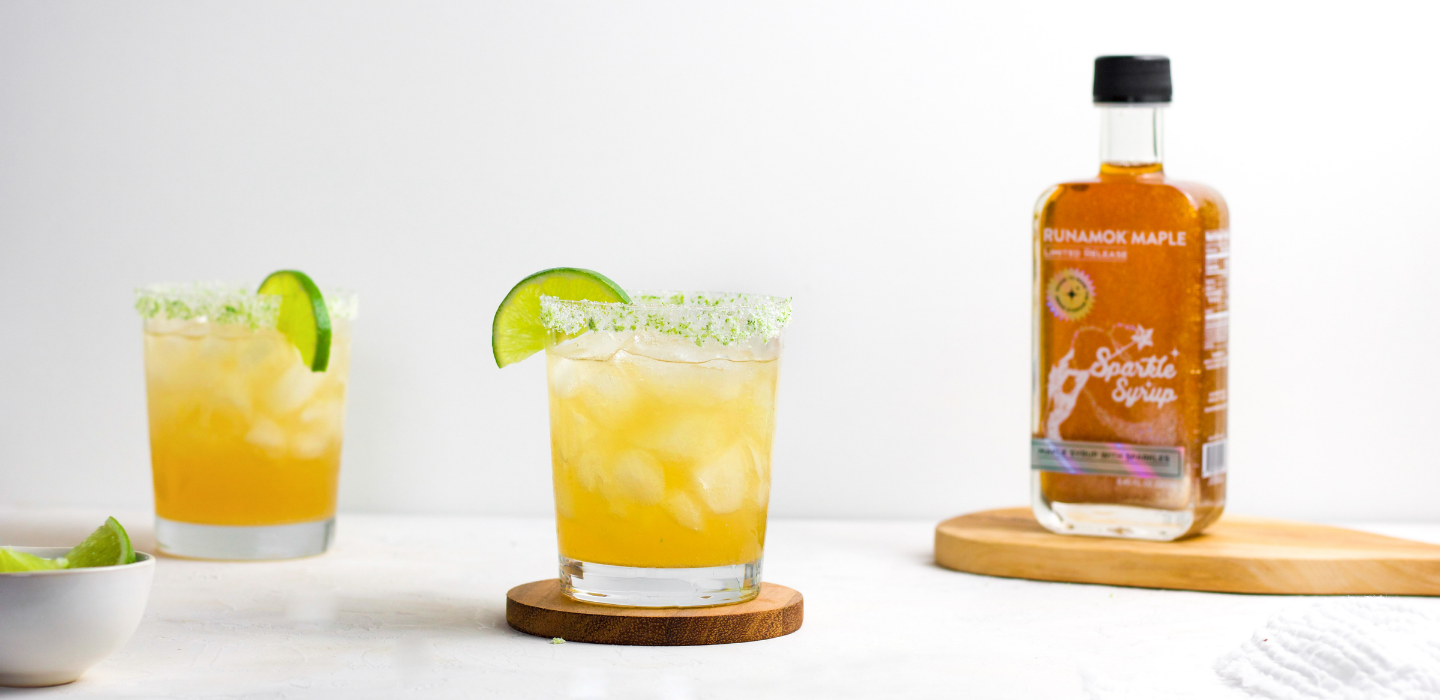 Ingredients
1 oz tequila

1 oz fresh lime juice

½ – 1 oz Sparkle Syrup, plus more for rim

Grated rind from one lime

1 tablespoon kosher salt

Crushed ice
Instructions
1

Blend the rind and salt in a shallow dish.

2

Pour a dab of syrup on your finger and run it along the rim of a short glass or use a food-safe brush to "paint" some on. Immediately put the rim of the glass over the dish with the salt and rind and sprinkle the mixture over the syrup until it adheres. Pour out any excess that accumulates in the glass.

3

Pour the tequila, lime juice and Sparkle Syrup into the glass and stir to blend.

4

Add crushed ice and serve.