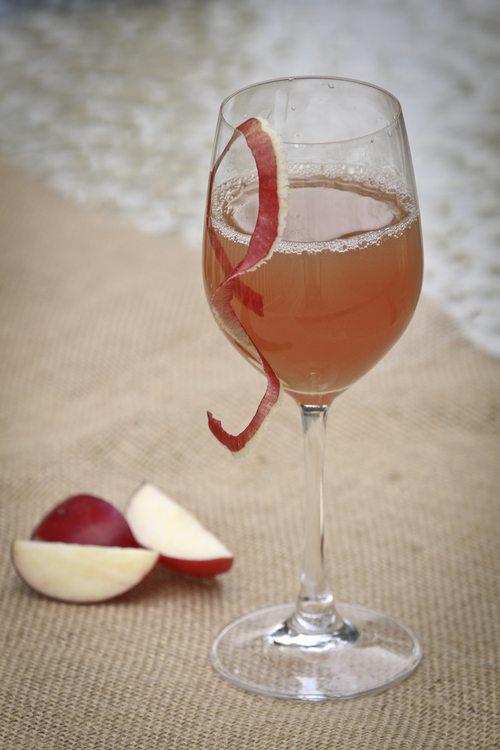 Who doesn't love a good cocktail? Even the dedicated beer enthusiasts among us enjoy a mixed drink every once in a while. And why not? Mixing up a good cocktail is a craft, an art even. There are so many different directions in which you can go with a cocktail. And there's much more to a cocktail than just the alcohol. The way all of the ingredients meld together to release the exact desired flavors is something beautiful.
When experimenting with the infused syrups, we had to make sure the flavors shined through and the best way to do so, was to literally do so. That's where the Vermosa came in to play. Being located in the beautiful Green Mountains of Vermont, and it being fall, my friends and I have switched to our seasonal twist on the traditional Mimosa. Instead of Orange juice, we use Apple cider. Sipping one on a warm fall morning while sitting outside, it hit me, how good would it be with our Pecan Smoked Maple Syrup? I decided to go check and to my great pleasure, I also happened upon a bottle of Mad River Distillers' Malvados, an apple brandy. It was perfect. All the ingredients complement each other beautifully yet still bring out individual flavors. Here's the How-To.
The Vermosa (serves 2)
2oz Malvados
3oz Apple Cider
5oz Champagne
Add ice into a shaker and mix the Runamok Pecan Smoked Syrup, Malvados, and Apple Cider. Shake until very cold, about 20 seconds. In two chilled champagne flutes, pour the champagne and top off with the elixir from the shaker. Cheers and enjoy! (For added flare, go ahead and add an apple peel to garnish.)
Next time that you're entertaining and looking for that "Je ne sais quoi", reach for any one of our delectable Infused Syrups and try substituting it for a sweetener in your next cocktail. And let us know what you come up with through Facebook or Twitter, we're always eager to test out new cocktail recipes!