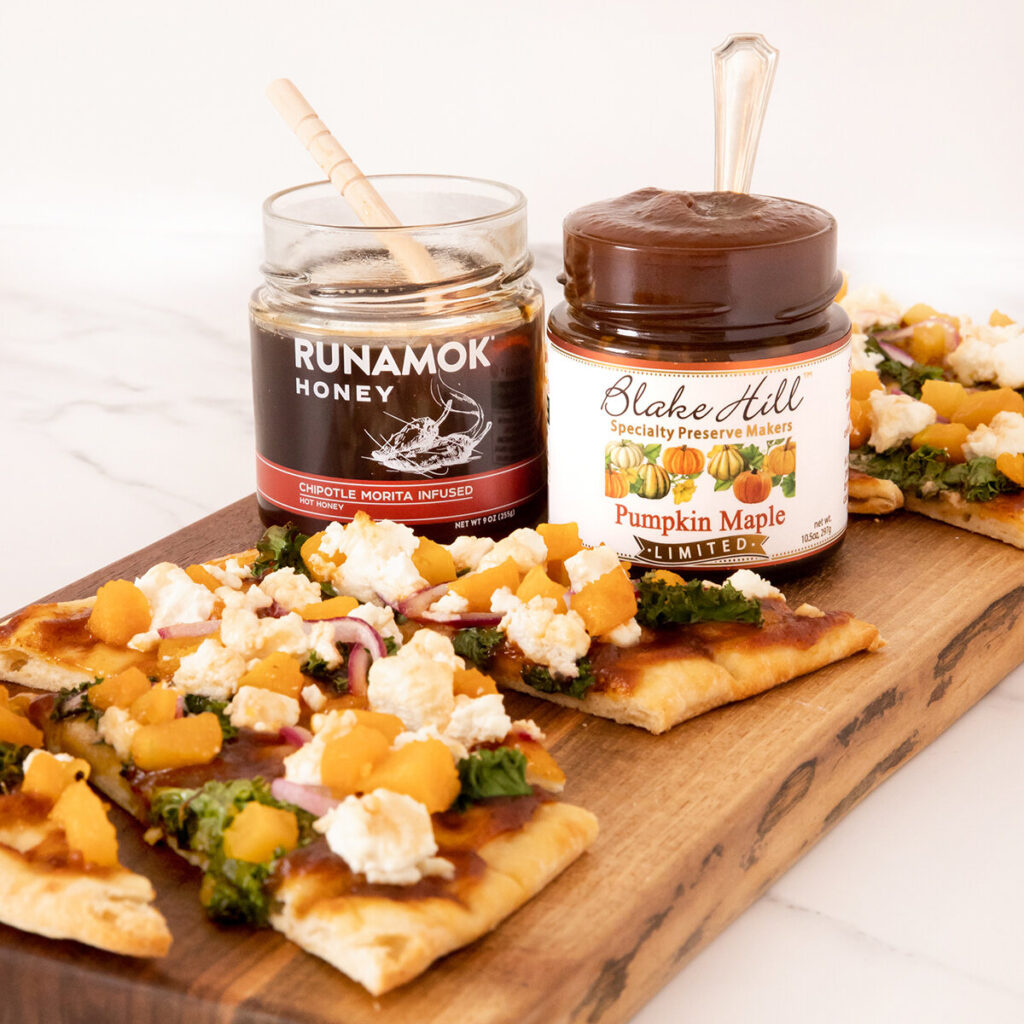 Sweet meets spicy in this collaboration with Blake Hill Preserves! This Pumpkin Hot Honey Flatbread features Blake Hill Preserves' Pumpkin Maple, savory veggies and creamy goat cheese finished with a drizzle of our Chipotle Morita Infused Hot Honey.
Makes 1 flatbread (12'x6') or 1 12-inch pizza
Ingredients:
1 pre-made flatbread or pizza dough
1 small butternut squash
1 red onion
4-6 kale leaves
goat cheese (we used Vermont Creamery Goat Cheese)
Preparation:
1. Preheat oven to 400°F. While oven is heating, dice butternut squash into small cubes and put into an oven safe dish. Toss with olive oil and roast for 20 minutes.
2. Prepare other veggies, slice red onion, remove kale leaves from stalks and break leaves into large pieces.
3. Spread 3-4 Tbsp Pumpkin Maple on your flatbread or pizza dough. If using a pizza dough – Stretch the pizza dough to approximately 12" on a floured surface then spread jam onto dough.
4. Place kale, red onion slices, roasted butternut squash and goat cheese on top of jam, then drizzle Chipotle Morita Infused Hot Honey.
5. Bake flatbread according to instructions on packaging or for pizza dough bake for 15-18 minutes on the middle rack of your oven.
6. Slice and Enjoy!