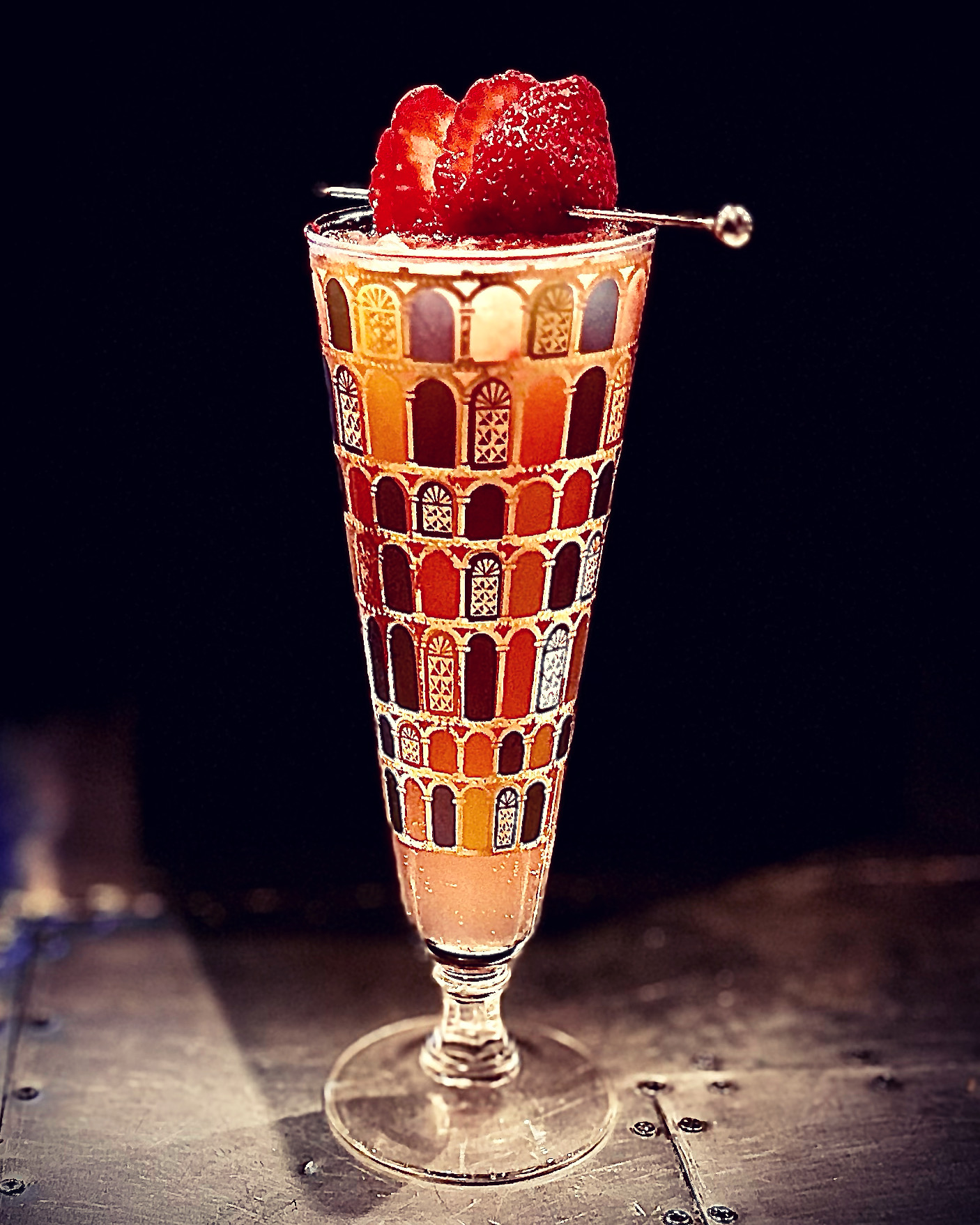 Would you spend over twenty bucks for ten strawberries? I didn't think I would either until I saw the Japanese strawberries at our local Tokyo Central market. I saw the display of the beautiful, fragrant, perfect fruit and just had to get some. I know it is indulgent, and I debated the extravagant purchase until my amazing Hubby said we should just do it. If we were in Tokyo, these berries would have been double the price – fruit is super spendy there. So, how good is a twenty dollar strawberry? Pretty frickin amazing! Would I buy them again? Probably not but I'm glad I finally got to try them. Sometimes the taste is worth the splurge. Cheers!
Japanese Strawberry Lemonade
2oz Awayuki Japanese Strawberry Gin
1/2oz Lemon Juice
2 Japanese Strawberries- or regular strawberries
1 Bar Spoon Runamok Tupelo Honey
Fever Tree Sparking Sicilian Lemonade
Muddle strawberries in shaker to express juice. Add gin, lemon juice, and honey to shaker. Stir to incorporate ingredients. Add ice to shaker. Shake until well chilled. Strain into tall glass over crushed ice. Garnish with fanned strawberry.