NEED SOMETHING SWEET FOR YOUR SWEETIE?
With Valentine's Day right around the corner, now is the time to show that special someone you really care. Sure, you could just pick up another box of chocolates or flowers like every other couple on the block, but we all know nothing says "I love you" like a thoughtful selection of nature's best sweeteners complete with a personalized Runamok gift note.
---
Can't decide what to pick? Here are a few of our favorites that make a perfect gift for any family, friend, lover, or enemy who is passionate about cooking, entertaining and, most of all, Vermont maple syrup.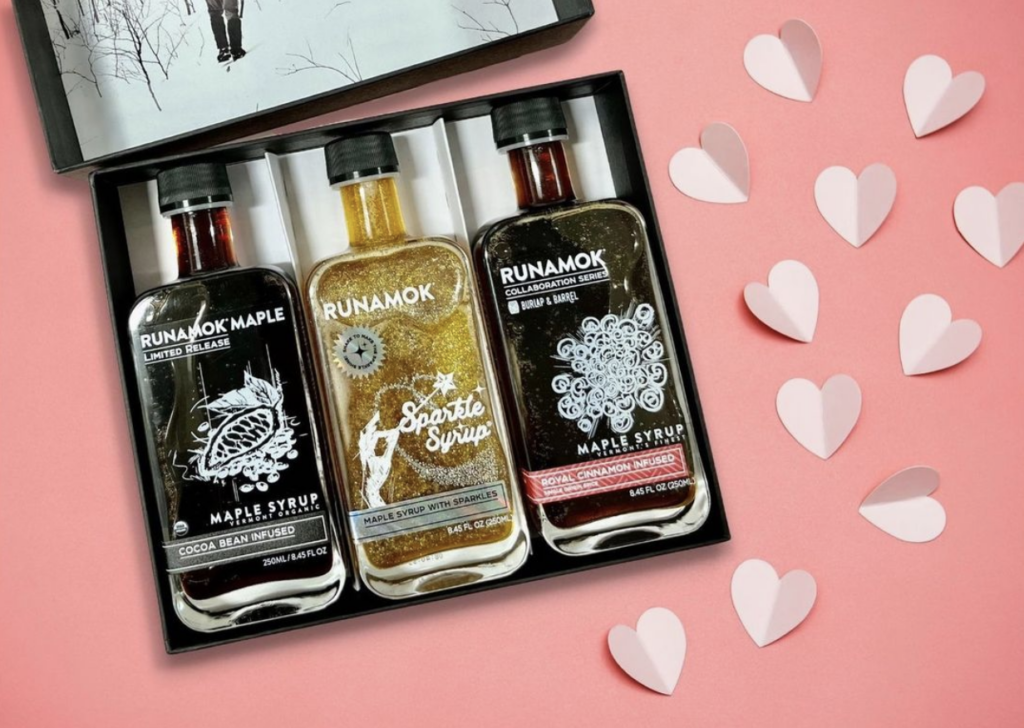 If you're looking for the perfect gift – look no further! This Valentine's Day Gift Box is a no-brainer, complete with a hand-picked trio sure to woo: chocolate-y Cocoa Bean Infused Maple Syrup, dazzling Sparkle Syrup, and red-hot Royal Cinnamon Infused Maple.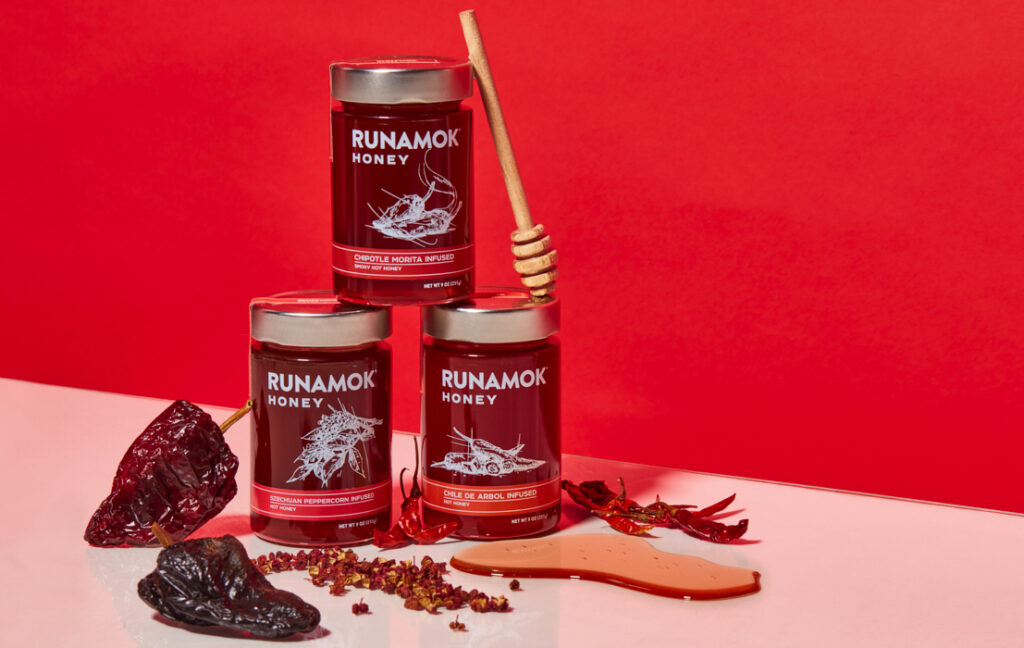 Looking to spice things up? Bring the heat with our trio of hot honeys. These infused honeys were designed with a distinct culinary focus. Each of our three pepper varieties brings a unique heat that is packed with flavor and perfectly balances the sweetness of the honey. Not just spicy, our Chipotle Morita boasts a bold, smoky flavor. The Szechuan Peppercorn doesn't have the heat of a chili but brings a signature mouth numbing tingle. The De Arbol is not messing around; it delivers the spice equal to a cayenne pepper with a smoky, earthy flavor.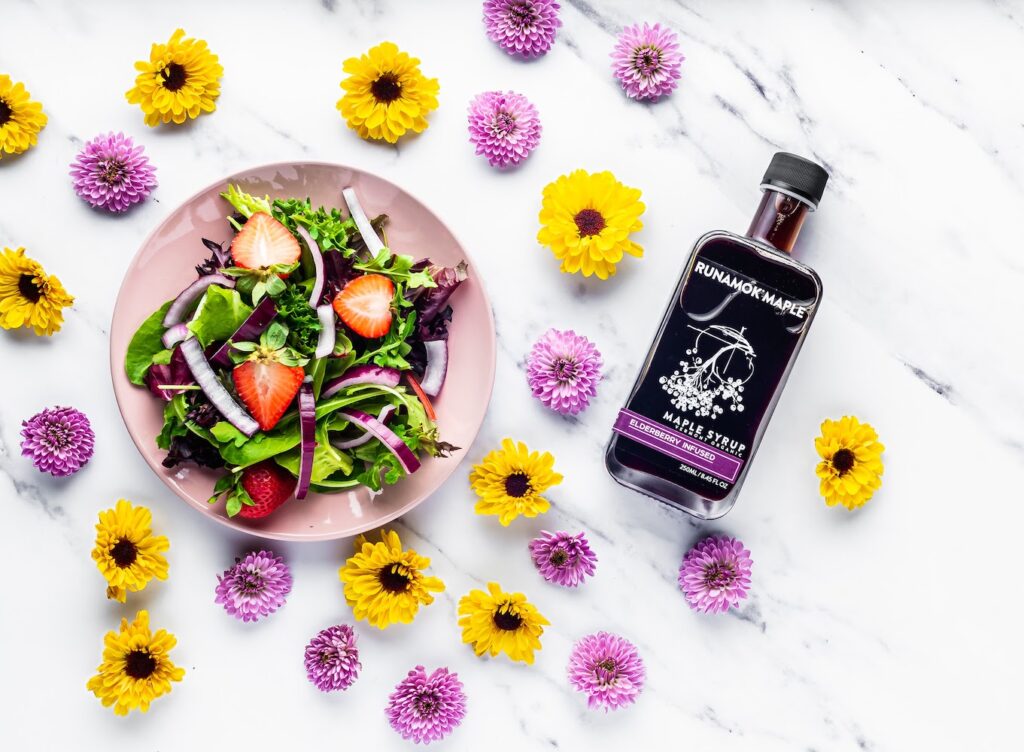 Flowers may be the old Valentine's stand-by, but you'd be hard-pressed to find anything green blooming in New England in February. We like to keep it seasonal here in Vermont and do you know what's in season: Maple trees! (and honey… that never spoils). Luckily, Runamok has a whole range of floral flavors to bring a breath of spring air to your Valentine's Day. Choose from maple syrups infused with organic ingredients like Hibiscus, Elderberry, delicately floral Makrut Lime Leaf, and Strawberry Rose. Our naturally floral raw honeys – like Beekeeper's Cut Autumn Blossom, Florida Orange Blossom, and the exceptional Tupelo Raw Honey – are a true delight; our Floral Maple Bitters are steeped with rose petals, hibiscus, wild cherry bark, yarrow, and lavender; and our infused honeys range from bright and tart Hibiscus to earthy and herbal Lemon Verbena.
Choose one or mix and match a whole bouquet!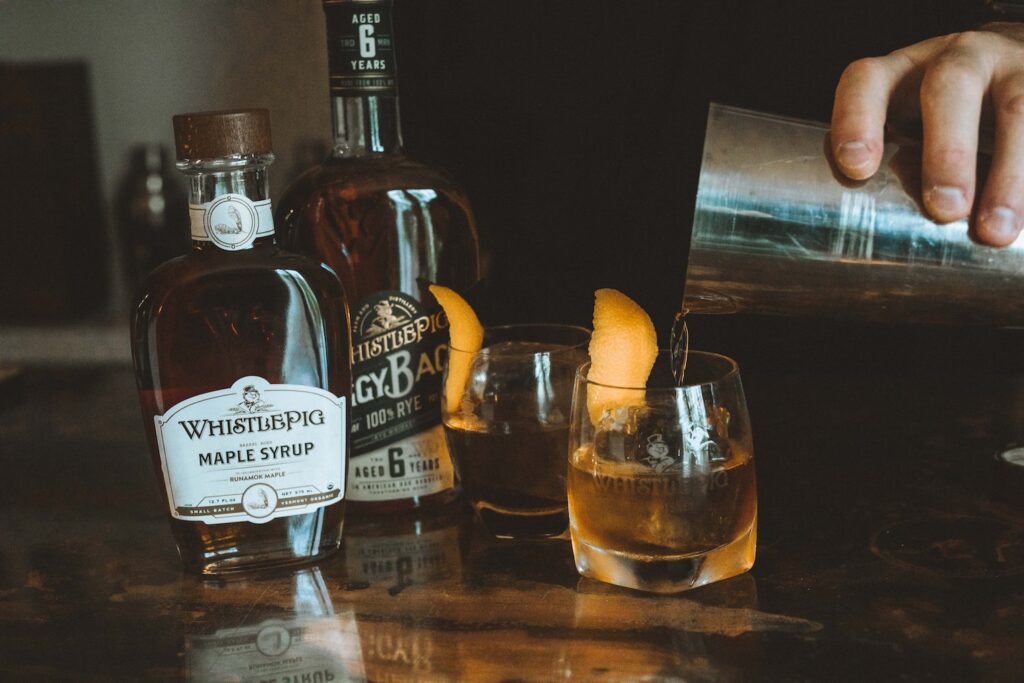 Do you have a Valentine who doesn't let themselves get swept up in the holiday spirit? Not to worry! They don't have to like Hallmark holidays to appreciate a bottle of our finest WhistlePig Barrel-Aged Maple Syrup or our decidedly-uncheesy Smoked Old Fashioned Cocktail Mixer. In fact, gifting anything from our award-winning maple-based cocktail collection can help them enjoy a stiff one, while maintaining their stiff upper lip.
For more gifting ideas, check out our thoughtfully curated Seasonal Favorites page any time of the year!