The morning rush of getting ready for school is back, and so is the challenge of serving up a delicious (and nutritious) breakfast that will fuel whatever your day has in store. 
We're sharing five mouthwatering breakfast recipes that incorporate the sweetness of maple syrup. Whether you're a busy parent or a student on-the-go, these recipes are sure to add a dash of decadence to your morning routine. Let's dive in. 
Maple Oatmeal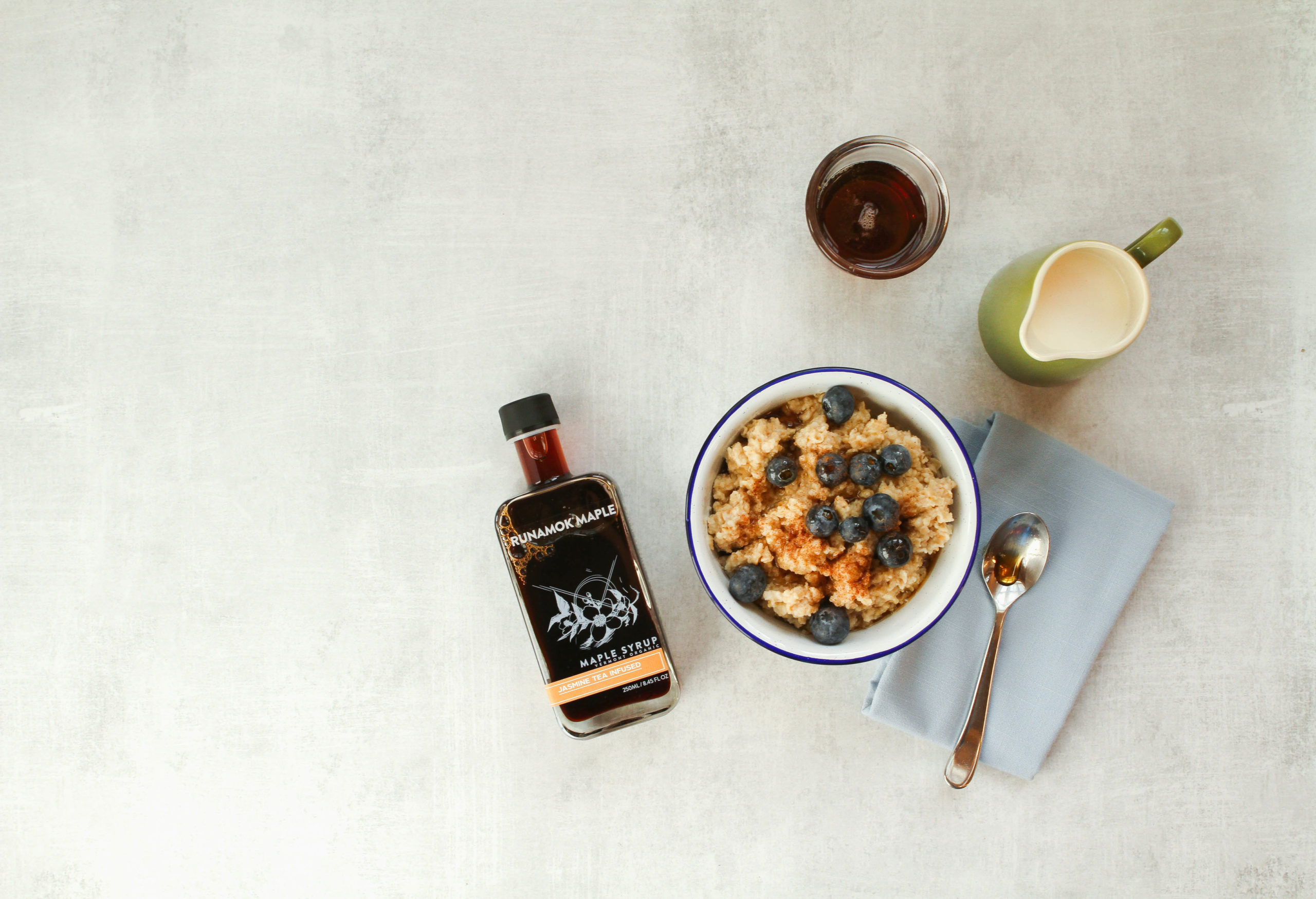 A classic breakfast staple for many, oatmeal is a nutritious way to start the day. Now, imagine enhancing its often bland flavor with a touch of gourmet flair. 
Enter: Maple Oatmeal.
Our organic, all-natural syrup, along with the pure ingredients of our infusions, aligns perfectly with your commitment to starting the day with a healthy meal. Add in some fruits, nuts, or seeds, and you're setting the stage for a vibrant day ahead.
The Vermont Breakfast Sandwich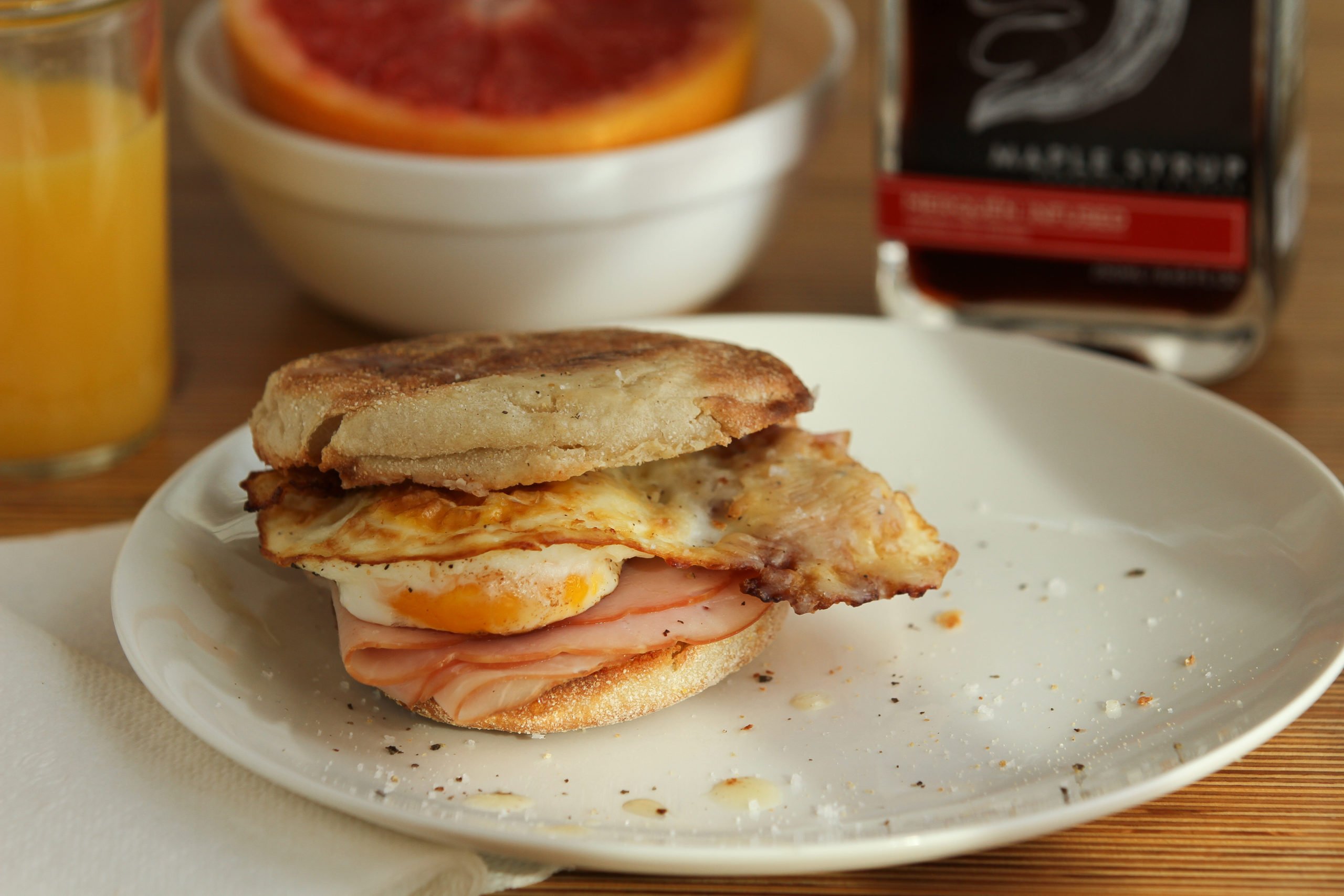 There's nothing more Vermont than starting the day with an egg sandwich elevated with a hint of maple. To craft this sandwich, simply choose from sausage, bacon, or thin-sliced ham, fry an egg, and toast an English muffin until it's golden brown. Once toasted, butter the english muffin and drizzle on some Sugarmaker's Cut pure maple syrup. 
For those craving a hint of smokiness with a kick, the Merquen Infused Maple is your go-to. Layer on your chosen meat, top with the warm fried egg, and you're now savoring breakfast like a true Vermonter. 
Maple Overnight Oats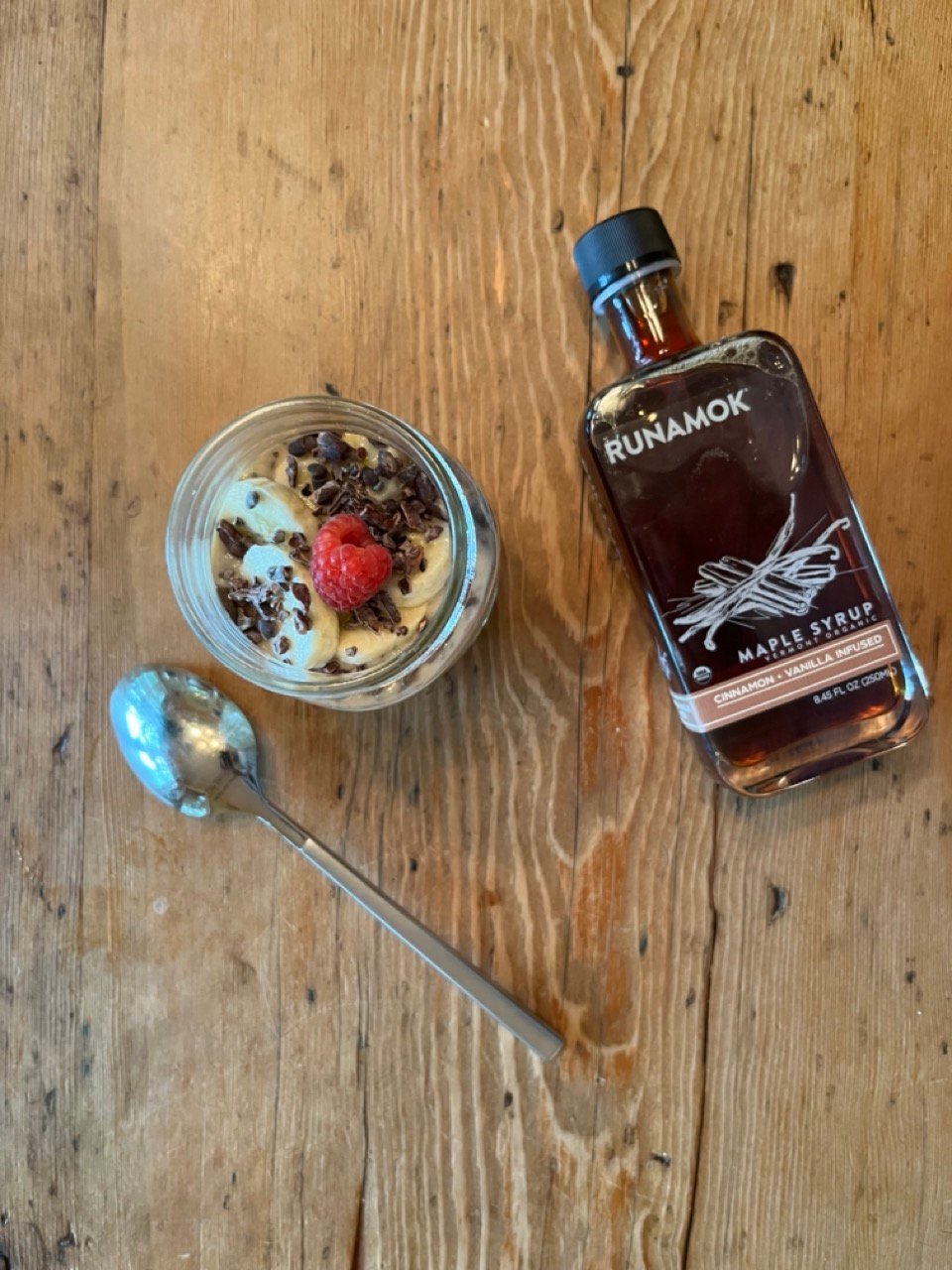 Nothing tastes better than a bowl of oatmeal in the morning– except perhaps rolling out of bed for oatmeal that's already prepared for you. Exceedingly easy to meal prep, these Maple Overnight Oats are the perfect healthy breakfast to kickstart your day. Simply combine rolled oats, the milk of your choice, chia seeds, and Runamok Maple Syrup (we recommend Cinnamon + Vanilla) for a satisfying breakfast that will keep you full all morning. For those who crave variety, never fear! Customize your overnight oats with toppings such as bananas, cocoa nibs, granola, nuts, berries, and more for endless flavor options.
Vegan Cinnamon Zucchini Coffee Cake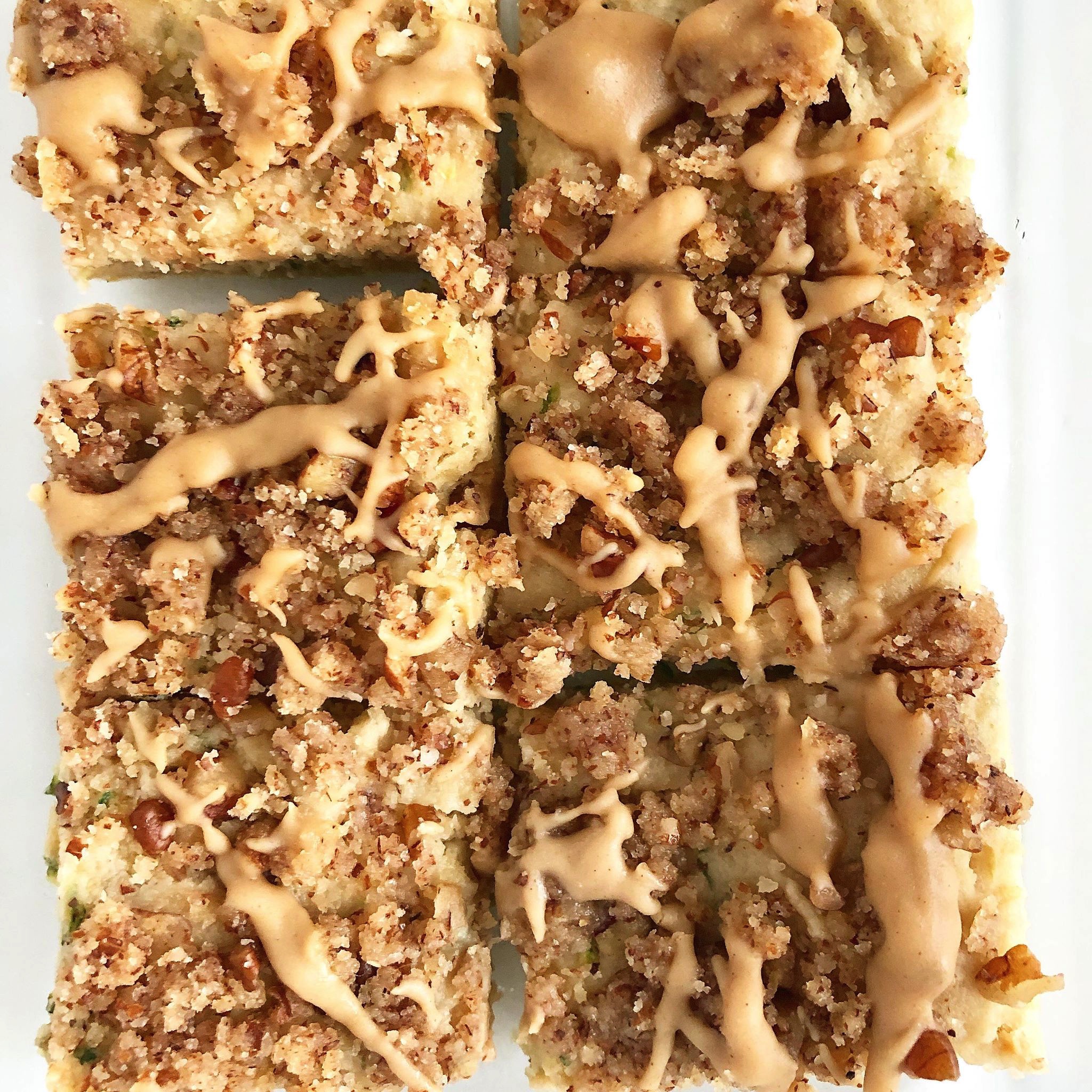 In the world of baked goods, there's something special about combining unexpected ingredients to create a blend of flavors and textures. Enter the Vegan Cinnamon Zucchini Coffee Cake— a fusion of earthy zucchini, warming cinnamon, and the rich, moist texture that only a perfectly baked coffee cake can offer. 
Whether you're a seasoned vegan baker or looking to try something new, the Vegan Cinnamon Zucchini Coffee Cake is a delightful addition to your morning routine or afternoon break. Pair it with a steaming cup of coffee or tea, and you've got a match made in culinary heaven. 
Elevated Iced Coffee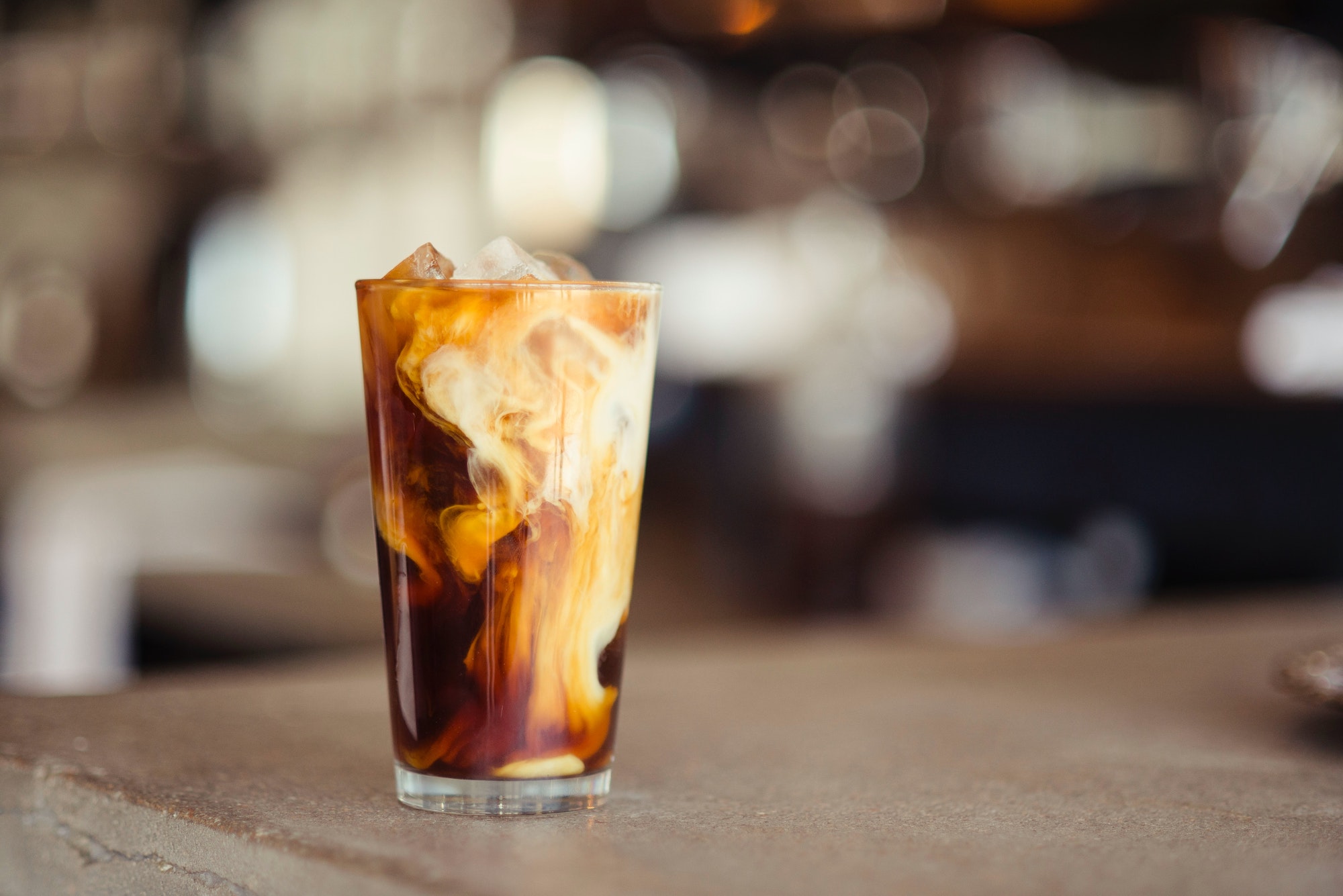 ​​Iced coffee is simple, right? Your favorite brew, chilled and served over ice. So what makes it taste so much better from a coffee shop than made at home? 
If your homemade iced coffee needs a bit of an upgrade, adding a dash of maple syrup could be just what you need. With a range of infused flavors from Cardamom and Cinnamon + Vanilla to Cocoa Bean and Salted Caramel, every sip promises a surprise (trust us, Cardamom is a game-changer).
Even better, maple syrup is a healthier alternative to refined sugar and artificial creamers. It adds flavor and richness to transform your iced coffee into your favorite morning pick-me-up.