Our favorite festive cocktails with a touch of Runamok maple sweetness and a whole lot of flavor – perfect to batch for hosting a holiday crowd or to enjoy on a quiet night in!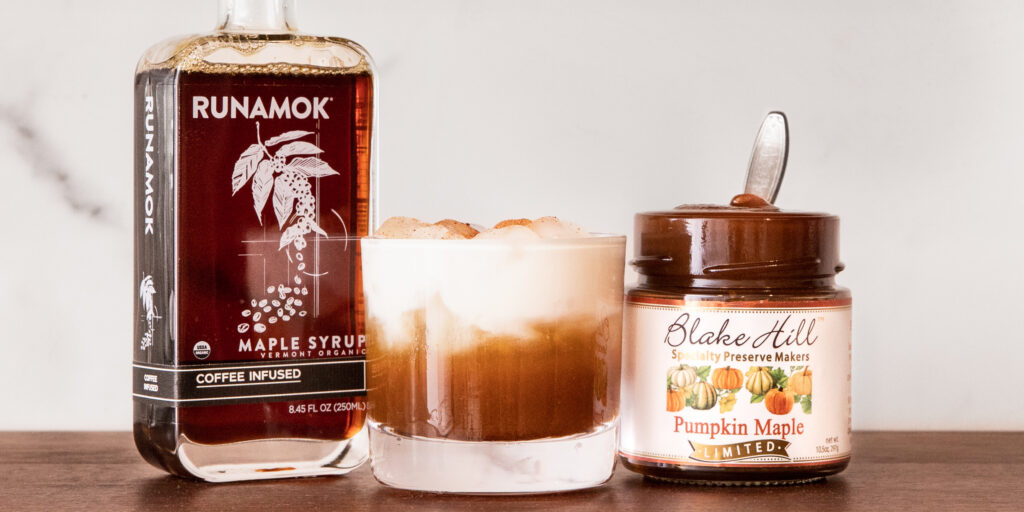 A collaboration with our friends at Blake Hill Preserves featuring our Runamok Coffee Infused Maple Syrup, this cocktail is rich and sweet, with all of the flavors of the season in one delicious glass. Think "pumpkin spice latte" but cold, and with real pumpkin, plus vodka – perfect for a dessert coffee drink without too much caffeine.
Make it a batch: Scale up and mix the first three ingredients in a pitcher before your guests arrive so you can simply pour over ice and top with cream when serving (and still achieve that gorgeous layered presentation!).

---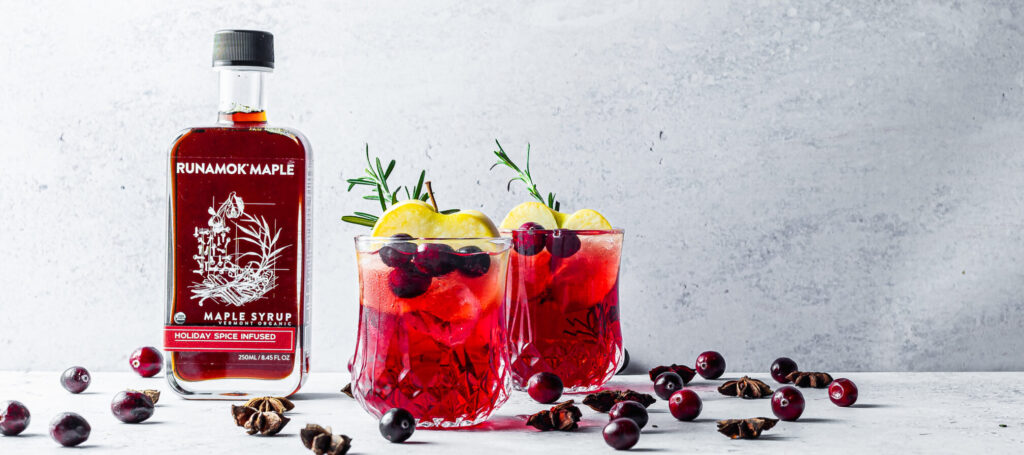 This cranberry apple sangria recipe makes for an exceptionally festive batch cocktail, perfect for any holiday party or brunch gathering. The addition of our Holiday Spice or Festivus infused maple syrup – with notes of cinnamon, ginger, vanilla, nutmeg, and clove – adds a cozy spice to the citrusy, earthy, tart, and balanced sipper. A must-try this season!
Make it a batch: This recipe comes pre-batched with approx. 6-8 servings, but don't hesitate to make a full batch for a smaller group. This spritzer-like cocktail is low ABV and very sippable, so you're likely to be going back for seconds!

---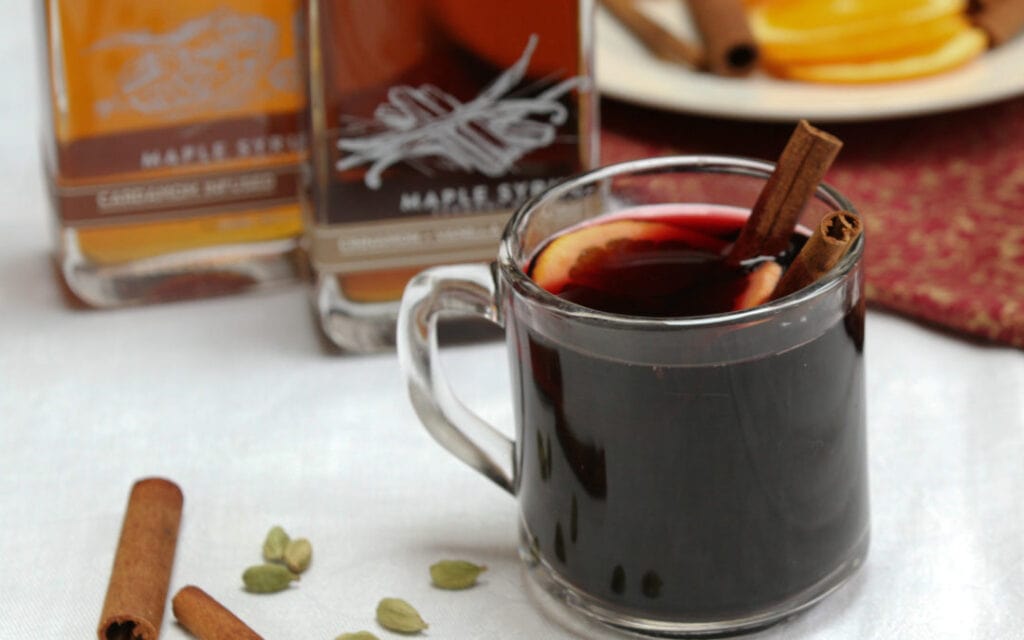 Glögg is a traditional Scandinavian mulled wine libation – warming, festive, and delicious. There are many versions of glögg but the basic premise is heated red wine, a splash of another alcohol (vodka, rum, or aquavit), orange, sugar, cardamom, and cloves. Our Runamok Glögg uses a combination of our Cardamom Infused and Ginger Infused Maple Syrup. The spices blend seamlessly into the wine and the maple sweetens it to just the right level for a festive drink without being officially sweet.
Make it a batch: Portions are for 1 generous drink, but we recommended grabbing your punch bowl and sizing up accordingly!

---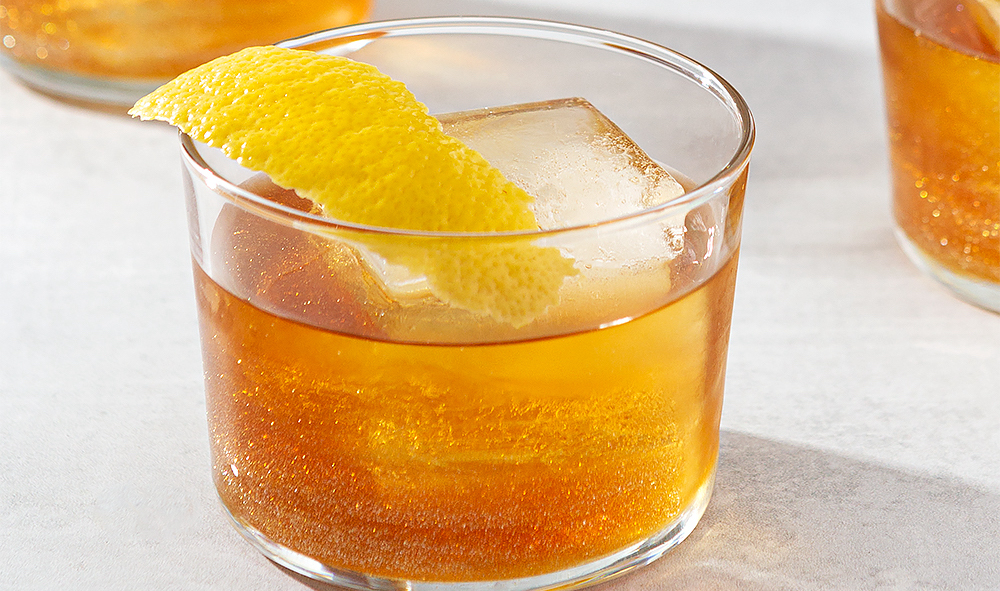 Simple and stunning, this Maple Bourbon Smash is a classic with just four simple ingredients. The lemon adds a balancing brightness and the maple syrup really has a chance to shine …it doesn't hurt that it has sparkles in it!
For an extra dose of festive, see our limited edition holiday label Snow Globe Sparkle Syrup! 
Make it a batch: Scale up and mix the bourbon, maple, and lemon juice in a pitcher. Serve over ice with a lemon twist. (Note: the sparkles can settle over time, so make sure to give it a vigorous stir before pouring to keep every drink looking its best).

---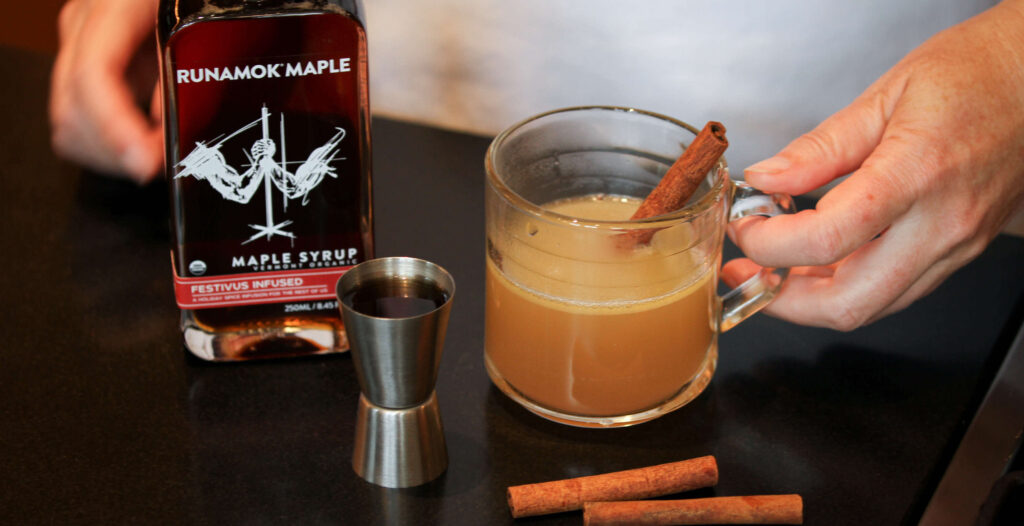 A hot buttered rum with a Runamok twist. When dreaming up a cocktail that uses Festivus (or Holiday Spice), we wanted to highlight the warm spices of cinnamon, nutmeg, ginger, and clove. After some research, we discovered that a typical Hot Buttered Rum uses all of those spices plus some sugar so, as Kramer would say, Giddayup. The addition of apple cider only puts it over the top into warm cocktail Nirvana.
Make it a batch: Scale up and simmer all ingredients except the rum on the stove (this does double duty by making your house smell delicious!). Scoop into mugs, add rum and garnish, then serve.

---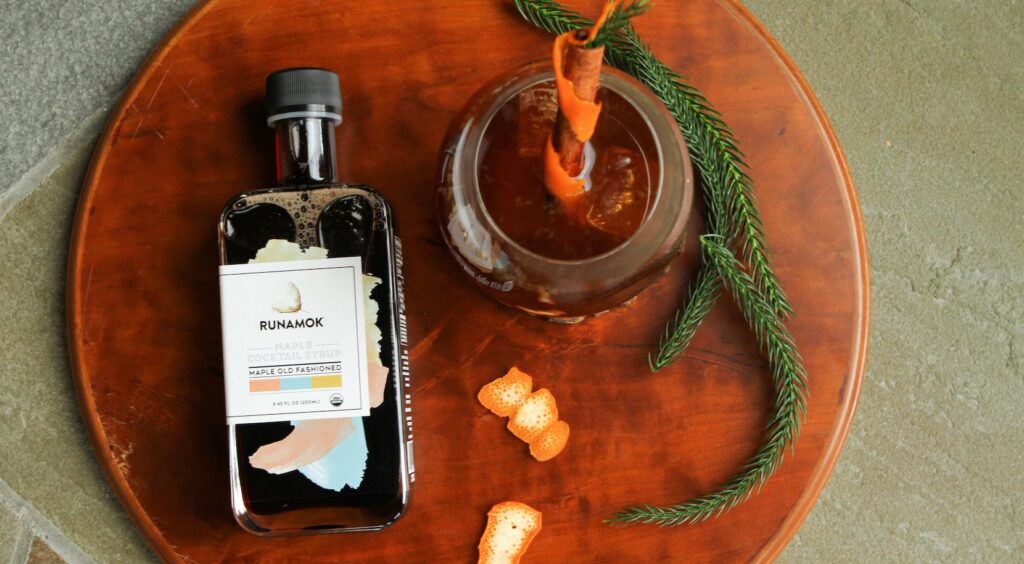 If home mixology is not your thing, don't worry, your secret is safe with us! Our line of maple-based cocktail mixers includes everything you need for a perfect Maple Old Fashioned (or Smoked Old Fashioned, Maple Tonic, or Ginger Mule) right at home – with ZERO fuss. Stock up for your next holiday party and you don't even need to worry about pre-batching: just add mixer, booze, ice, and stir. This Winter Cheer recipe is our classic Maple Old Fashioned with an added splash of fresh orange juice, if you're feeling fancy. Measure and pour for the perfect anytime cocktail or be the drink-slinging hero of your next holiday party. Cheers!
Make it a batch: All the flavor you need, pre-measured and mixed into this sleek bottle. You can mix up the syrup and booze ahead of time, or dole out as needed. Attractive enough to sit on your bar cart (no big jugs of artificial mixer here), just all-natural ingredients sweetened with a touch of our organic maple syrup.