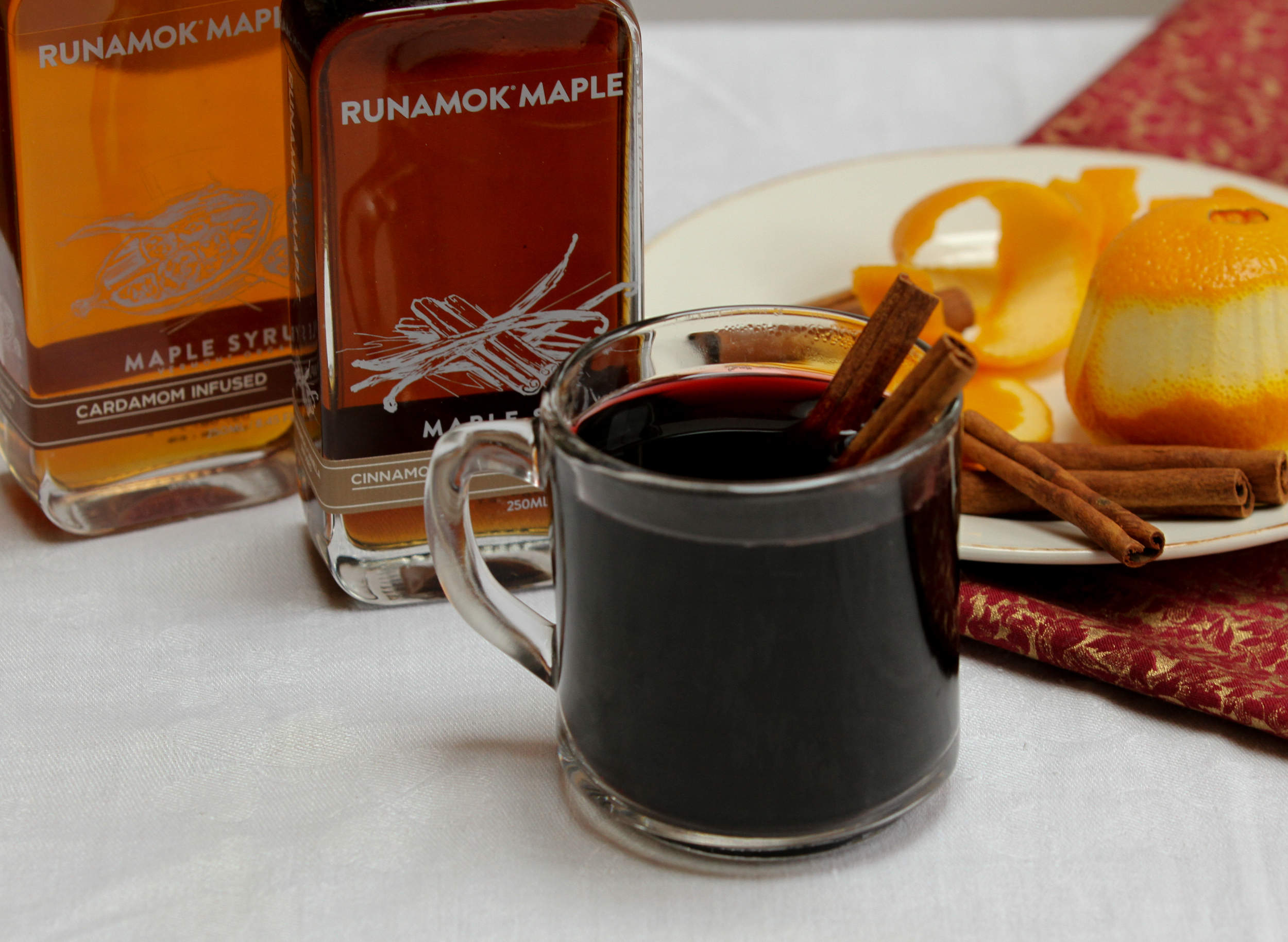 Growing up we always had a huge family Christmas party, our biggest topping off at 200 people.  We cooked and prepped for weeks, making Christmas cookies, appetizers, a giant Croque en Bouche (long story) and two huge turkeys that my mother smoked herself, in a makeshift smoker, behind the house.  She usually talked one of her friends into playing Santa and he would come ho-ho-ho-ing into the party, handing out little gifts to all the kids.  To complete the scene, she hired a brass quintet to play Christmas carols which made the whole affair really loud and festive. It was an epic annual party that my friends from home still talk about today.
I loved the party because we pulled out recipes, special to the event that we only made once a year. And starting around age 12 my mother put me in charge of making the two holiday cocktails that we served: eggnog and glögg.  It was a sign of the times that she thought nothing of letting an adolescent handle the boozy parts of the party but I wasn't interested in drinking them at the time, only in making them.  The best part was watching the adults try them and swoon because they were the real deal, made from scratch.  The eggnog was interesting, incorporating egg yolk and milk into this alcoholic concoction that turned out so creamy.  I've since created a version of it using our maple syrup which you can find the recipe for here.
The glögg was even more intriguing.  My parents were big wine drinkers and I knew that wine was never served hot and definitely not mixed with any other alcohol so what was this drink that broke all the rules?  Glogg is a traditional Scandinavian libation which, according to Wikipedia "was used to revive messengers and postmen who traveled on horseback or skis in cold weather".  I'm fairly certain the USPS frowns on giving glasses of wine to your postal carrier today even if they do need reviving in the busy holiday season but I highly recommend it for a party.
There are many versions of glögg but the basic premise is heated red wine, a splash of another alcohol (vodka, rum or aquavit), orange, sugar, cardamom and cloves.  There are myriad different additions one can make such as adding raisins, other spices or fresh fruit.  Many recipes are very complicated and have you infuse bundles of spices in cheesecloth and then remove them before they get too strong. You also have to dissolve the sugar without overheating the wine.
When I decided to create a Runamok version of glögg, it took all of five minutes to make.  I simply added our Cardamom Infused and Ginger Infused Maple Syrup with wine, rum and orange and heated gently.  I let it sit for a minute for the orange to permeate a little and then served.  It was perfect.  The cardamom and ginger blended into the wine seamlessly and the maple sweetened it to just the right level for a festive drink without being officially sweet.  You could also add Holiday Spice or Festivus which contains all of the 'gingerbread' spices. The orange gives it some brightness and the single clove adds the slightest hint of spice. I didn't notice the rum very much, only that the wine had a little more oomph but you are not supposed to notice the other alcohol.  I tried it both with and without the raisins; I preferred it with since they are a nice little treat at the bottom of the glass once you've finished the drink.  All and all, it was warming, festive and delicious.  And when I take a sip I can almost hear a brass quintet playing Christmas carols.
Glögg
Put all of the ingredients in a medium sized pot and place on a stove at medium flame.  Bring to a stage where it is barely simmering and then turn off the heat.  Let sit for a few minutes to allow the flavors to meld and then ladle into mugs or punch glasses with a cinnamon stick garnish.  Portions are for 1 generous drink.  Size up accordingly.