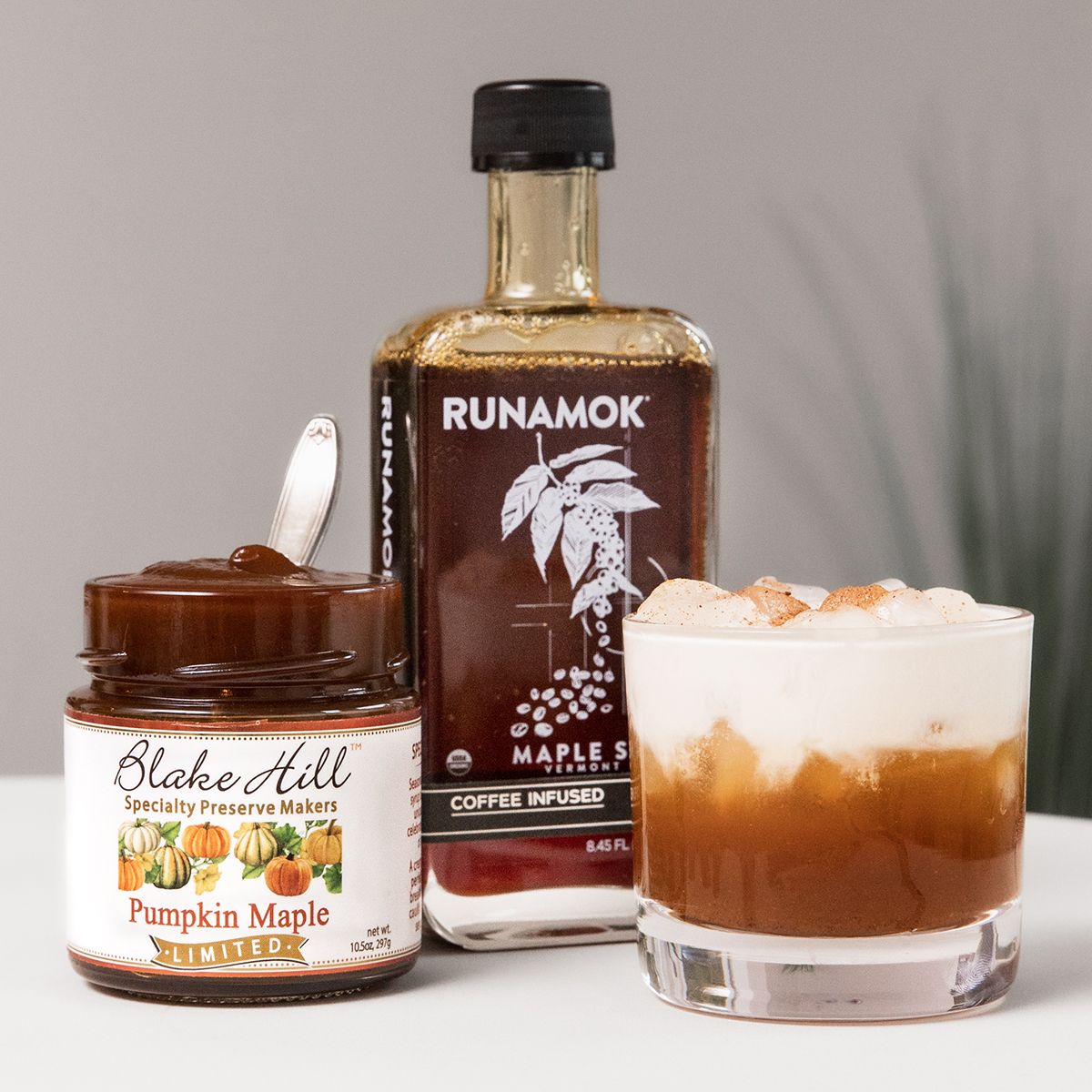 Another winner from our collaboration with Blake Hill Preserves. Think 'pumpkin spice latte' but cold, and with real pumpkin, plus vodka. Our Coffee Infused Maple is combined with Blake Hill's Pumpkin Maple Jam, punched up with vodka, and then finished with smooth cream. This cocktail is rich and sweet, with all of the flavors of fall in one delicious glass.
First Snowfall
INGREDIENTS:
1 ⅔ oz Vodka

1 oz fresh cream

ice

Grated nutmeg

cinnamon stick garnish (optional)
INSTRUCTIONS:
In a medium sized glass, combine jam, vodka, and coffee maple and stir until blended. Add ice. Top with cream and then grate a scant amount of nutmeg on top. Extra cinnamon stick garnish to stir (optional).