Whaaaaa? Maple and honey together? Oh yes we did and it turned out great. Unabashedly sweet, this combination leans slightly heavily on the honey side but the maple also asserts itself in there. You use it anywhere you would pure maple syrup; pancakes, waffles, oatmeal. You will get the flavors of nature's two best natural sweeteners, perfectly blended for one unique and delicious topper.
For some more creative ideas, check out these Wildflower Honey Infused Maple Syrup recipes below.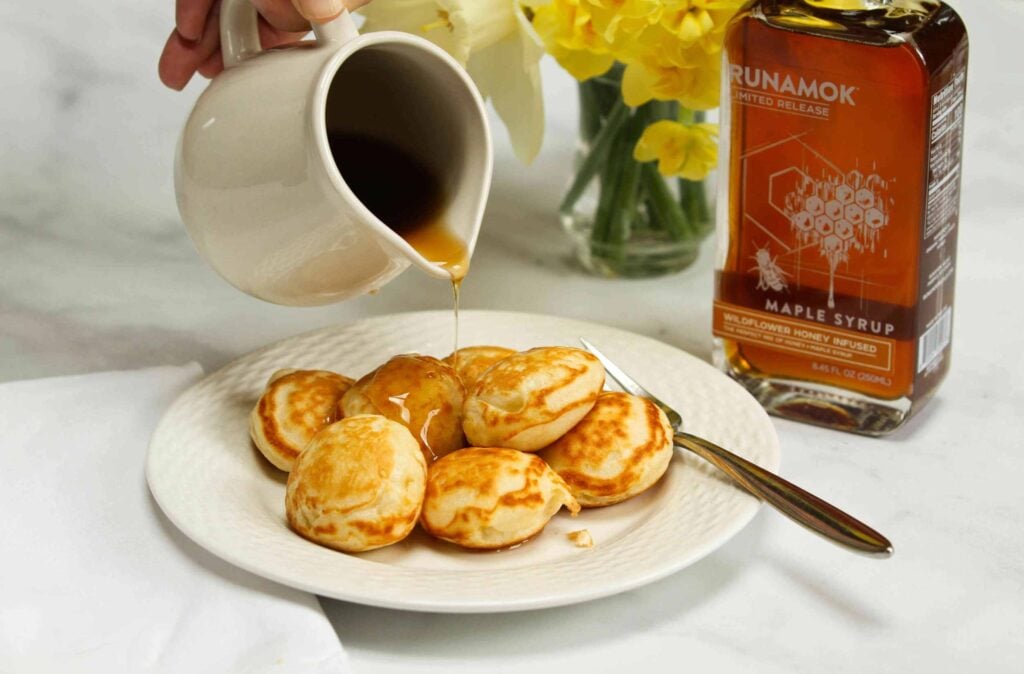 The Wildflower Honey Infused Maple is definitely unique but can be substituted for any recipe that calls for pure maple syrup. Two great options are Maple Granola and our Maple Rum Cake. Both lend themselves to the addition of honey for its sweet and floral character.
A new breakfast recipe on our website, Ebelskivers, would be perfect with this syrup. Hard to pronounce but easy to make, these Danish specialties are like mini pancake puffs that can be paired with any kind of fruit plus the fabulous combo of honey and maple.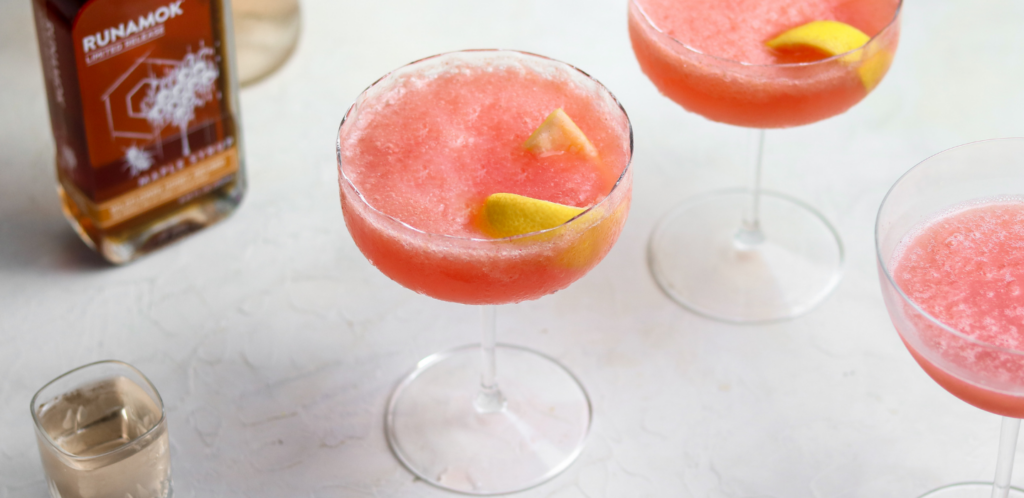 And it wouldn't be a Runamok list without some great cocktail suggestions. These two were created specifically with the Wildflower Honey Maple in mind. The Queen Bee combines the two nectars with vodka, lemon juice, and amaro to give the sweetness a little edge. The Frose is a fun summer drink in which strawberries and ice are pureed with our syrup and then topped with chilled sparkling rose – the perfect quencher for a hot afternoon.
For more ideas about how to use our new, limited release Wildflower Honey Infused Maple, type it or Sugarmaker's Cut into the search bar on our website and enjoy.