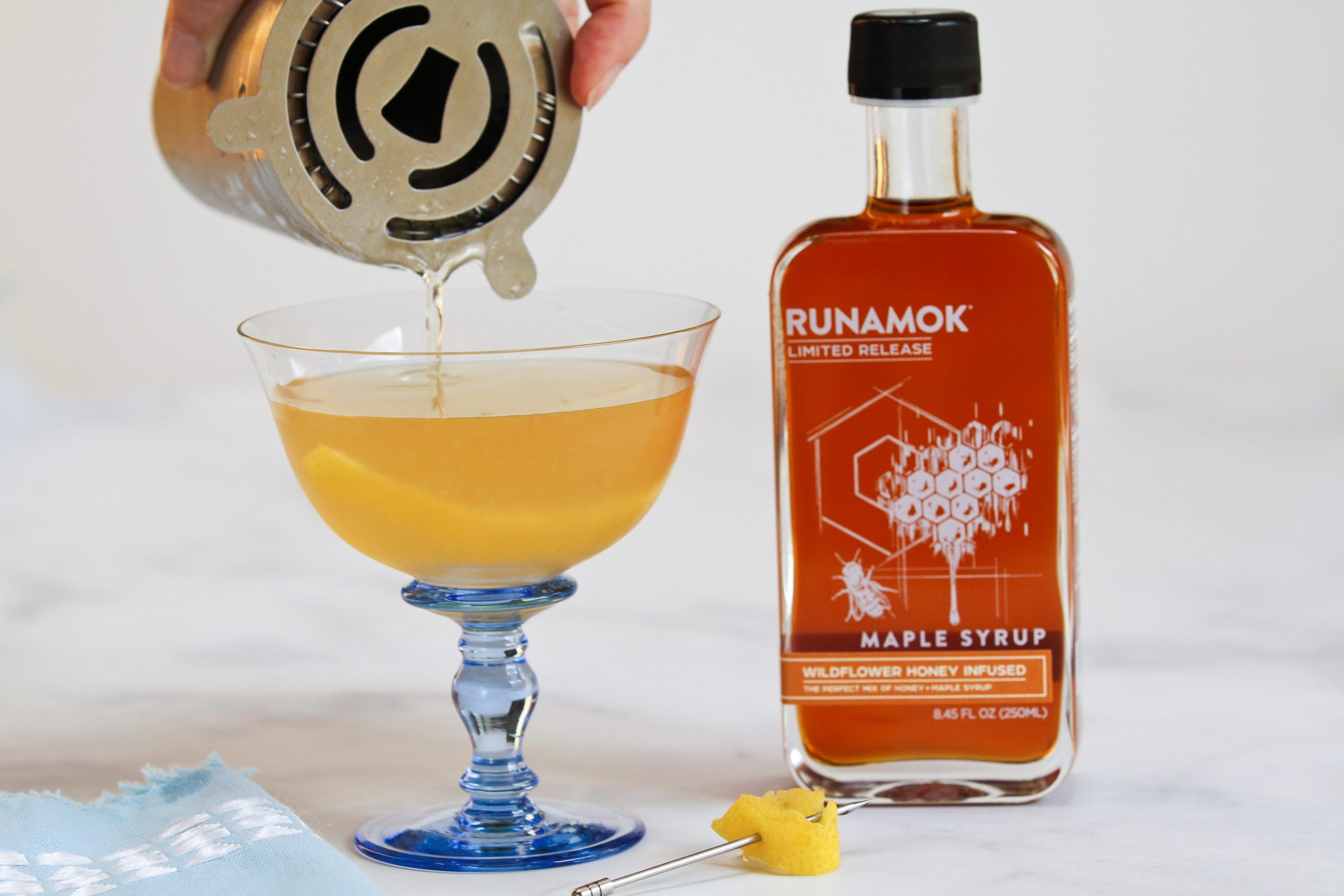 Queen Bee – Online Slang Dictionary: "a woman expressing her leadership; mostly used by females referring to their role as the main and only leader."
From "Six Things You Didn't Know about Honey Bees", by Hilary Kearney:  A queen bee has a stinger but only uses it to battle other queens in order to protect her position. 
A newly hatched queen will sting her unhatched rivals, killing them while they are still in their cells. If two queens hatch at once, they must fight to the death.
Queen Bee
1 ½ oz vodka
½ oz lemon juice
½ oz Runamok Wildflower Honey Infused Maple
¼ oz amaro
Ice
Lemon peel
Combine all ingredients in a cocktail shaker and shake or stir until well chilled. Strain into a coupe or champagne glass and garnish with a lemon peel.