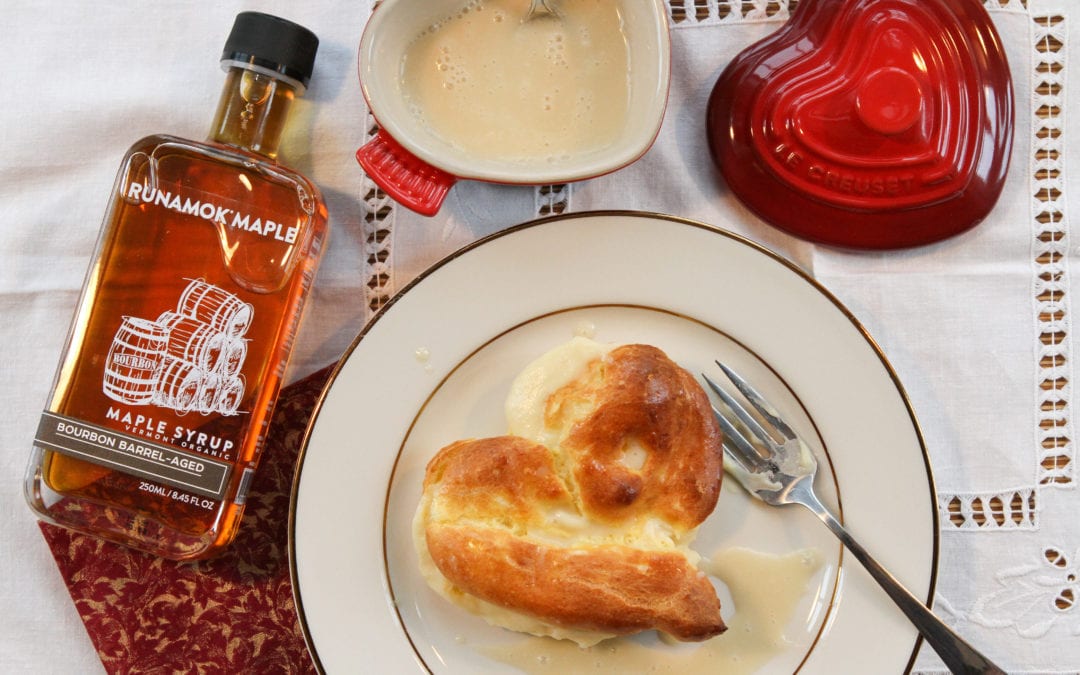 We start with our best organic maple syrup and age it in recently emptied Bourbon barrels. The syrup draws in the essence of the Bourbon without the alcohol. Like premium whiskeys, the process takes time, and careful tending. But the result is a sophisticated duo that will become a new classic. Here are our 10 favorite recipes that utilize our Bourbon Barrel-Aged Maple Syrup.
Chia Pudding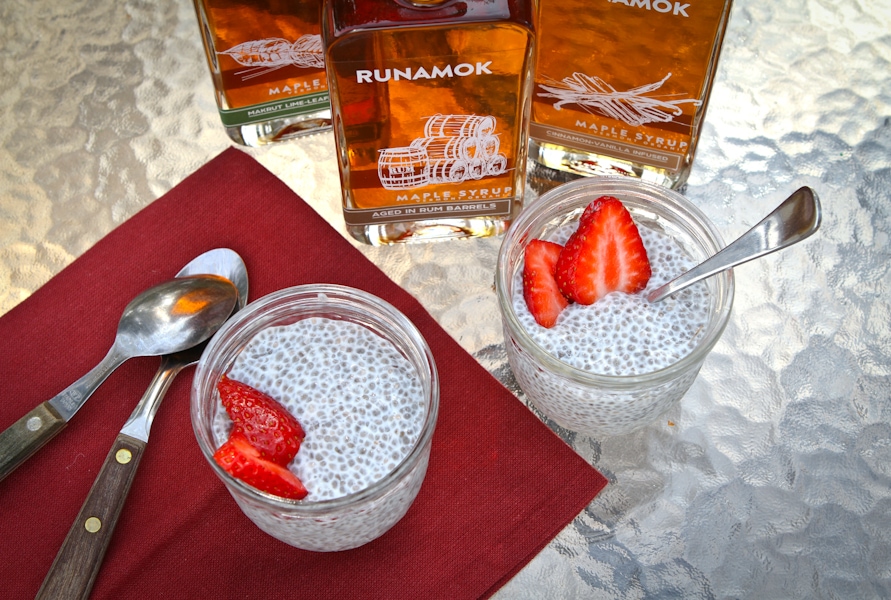 Our chia pudding is a simple yet healthy and delicious recipe that is sure to be complimented by the boozy flavor of our bourbon barrel-aged maple syrup. Chia seeds are softened and mixed with milk and maple syrup, then left to sit in the fridge for several hours or overnight. What you get is a creamy pudding with just a hint of crunch and the excellent flavor of boozy maple syrup.
Curried Maple Cashews with Sausage Crumbles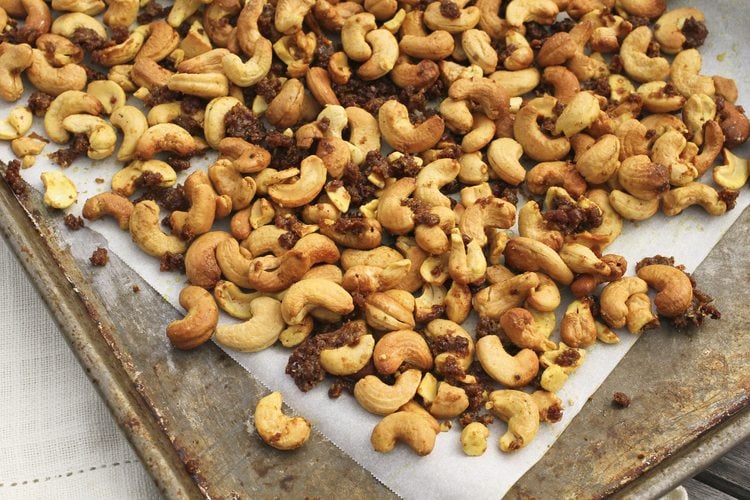 This is bar food at its sweet and salty best. The trick to keeping it from being a greasy mess is to brown the sausage really well so the extra fat is rendered and you are left with browned little nuggets of meaty goodness that pair perfectly with the spicy-sweet nuts. Serve with extra cocktail napkins, though, just in case. Learn more about our Curried Maple Cashews.
Dutch Pear, Baby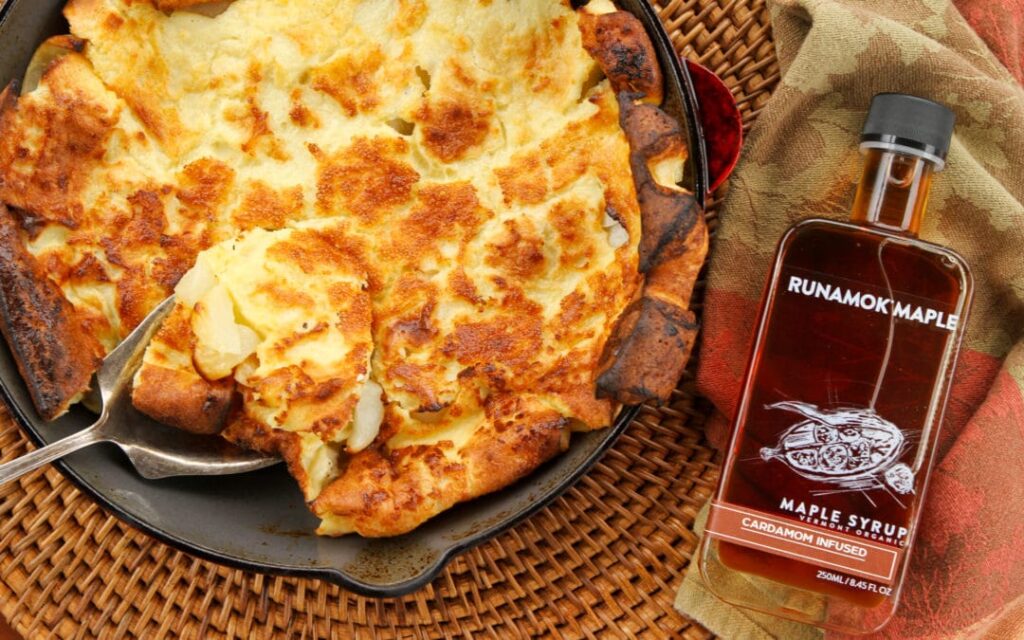 A Dutch Baby is essentially Yorkshire Pudding or popover batter, sweetened a little and cooked in the oven in a decadent puddle of butter. Traditional recipes have it both with and without apples and a dusting of confectioners' sugar. We've updated the recipe to include pears and our barrel-aged maple syrup. Our bourbon barrel-aged maple syrup is the perfect topping to give the flavor even more nuance and sweetness. Learn more about our Dutch Pear, Baby recipe.
Gluten Free + Vegan Pancakes with Coconut Whipped Cream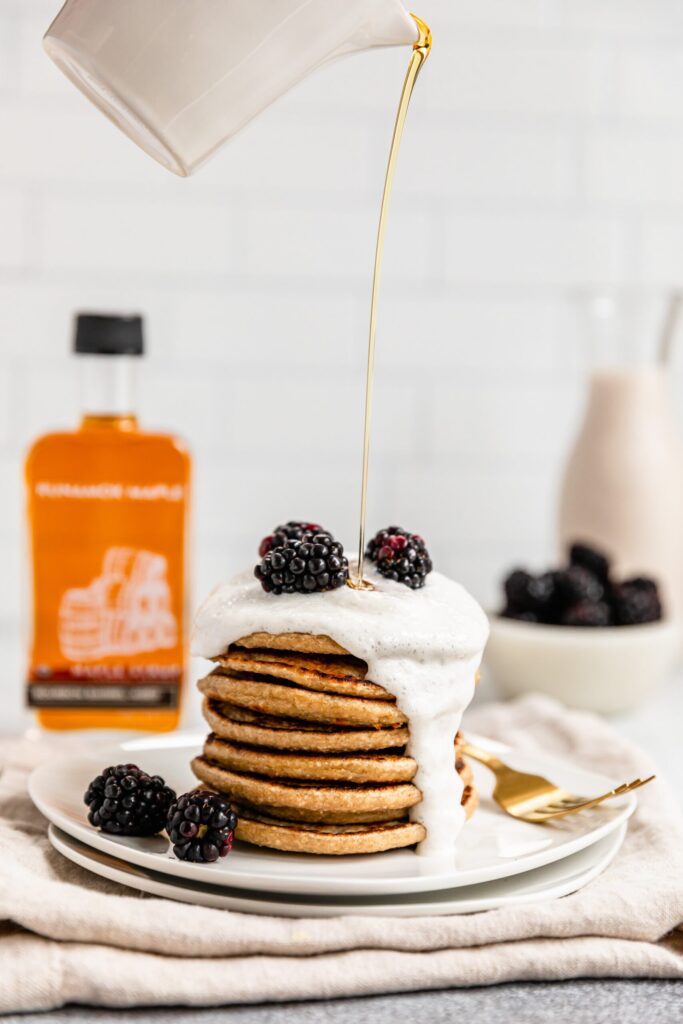 This is a fantastic, healthy, and gluten-free / vegan-friendly way of satisfying your sweet tooth right in the morning. Gluten-free oats, water, and bananas are used for the base of the batter, with a delicious coconut cream topping. Turn up the dial on flavor by adding our boozy bourbon maple syrup. Learn more about our Gluten-free & Vegan Pancakes.
Lot-o-grain Pancakes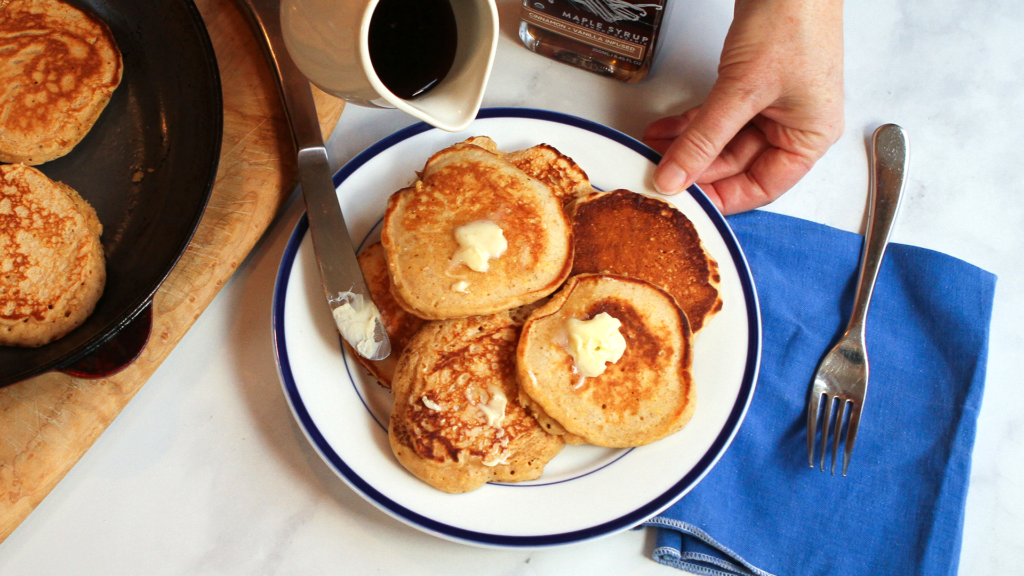 Multi-grain baked goods combine two or more different types of flour for a taste that is more complex than plain white flour. There are many types of flour available but this recipe contains four that you can reliably find in any grocery store. Whole grains, such as whole wheat and whole oats contain more nutrients and fiber than white flour plus a hearty taste though the finished cakes are fluffier than you might expect. Our Lot-o-grain Pancakes are perfect for fueling up before an active day.
Mango Relish with Barrel-Aged Maple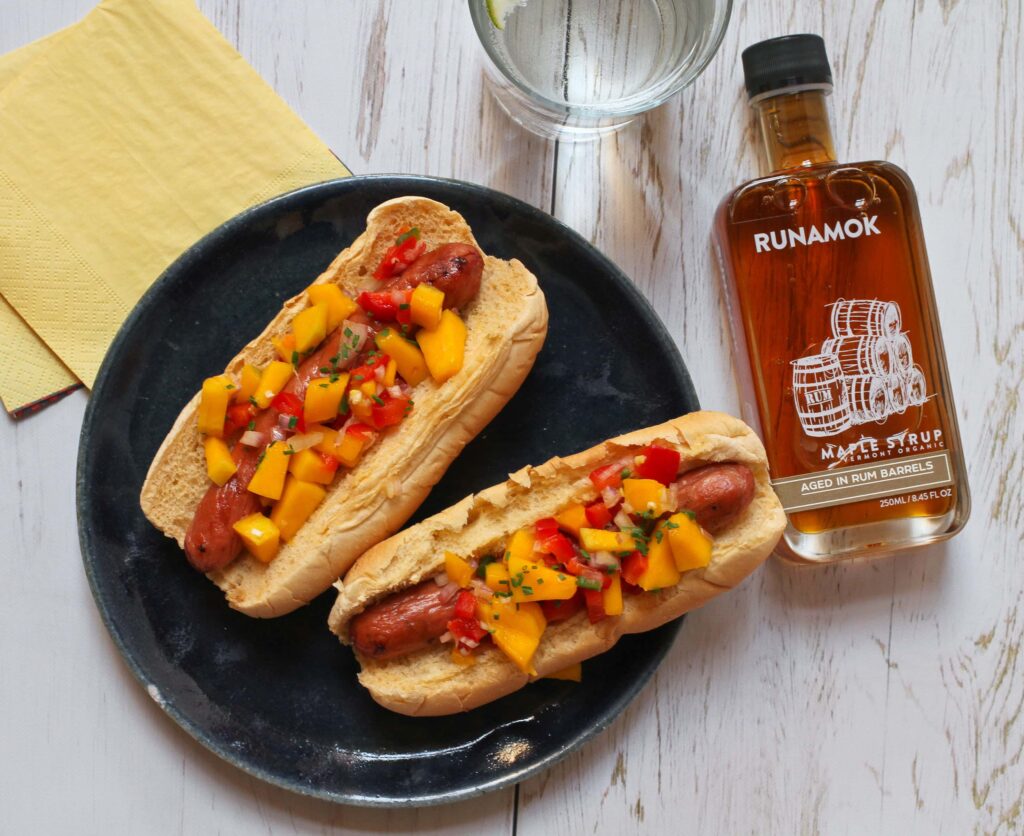 Relish is both a verb and a noun. As a verb it is wonderfully onomatopoetic, meaning "to enjoy greatly". Elongate the "ish" sound and you will have a preview of how delicious this particular concoction is. The sweetness of the mango and maple syrup are the perfect foil for the heat of the jalapeno and onion. Try to make it an hour ahead of serving to really let the flavors blend. The original Mango Relish recipe calls for our Rum Barrel-Aged Maple Syrup, but we recommend trying it with the Bourbon Barrel-Aged Maple Syrup as well, for a flavorful variation.
Maple Cream Profiteroles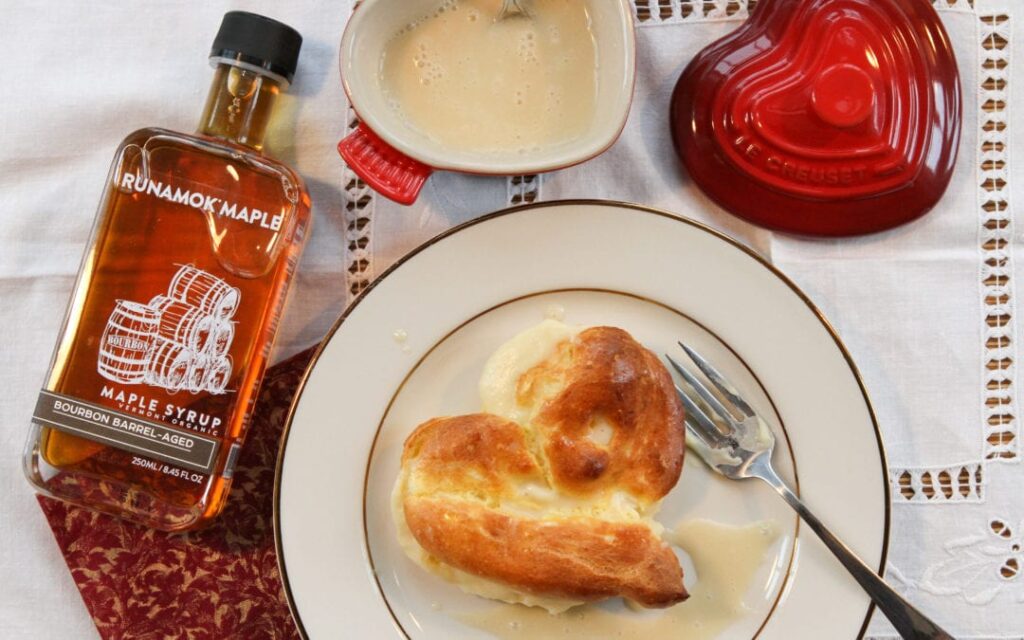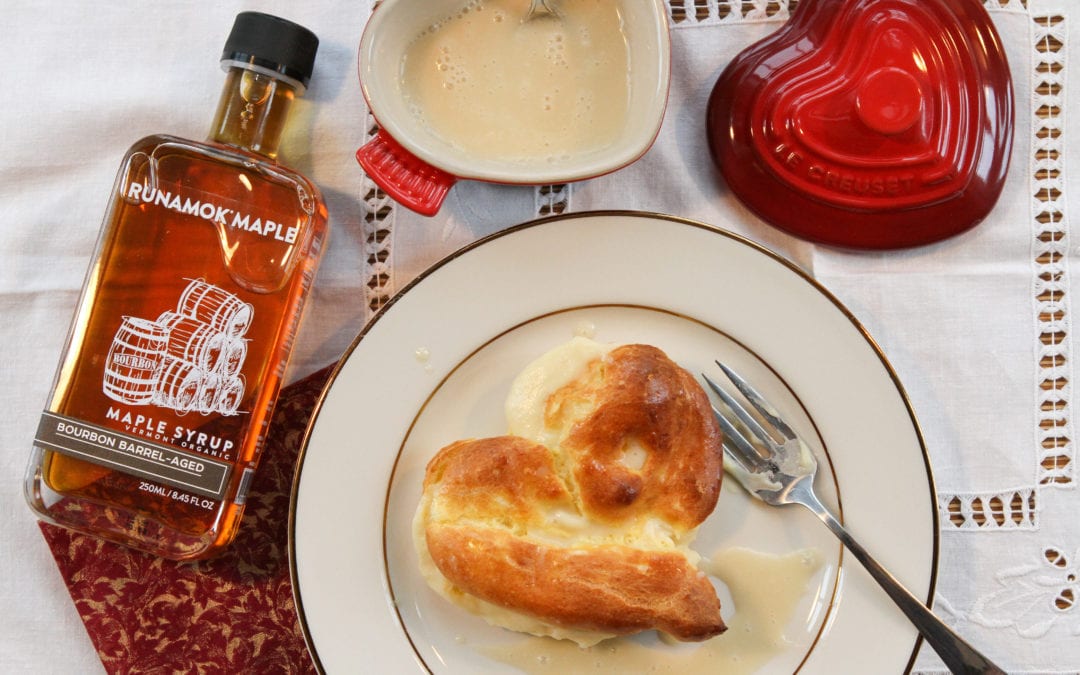 Profiteroles are made with choux pastry stuffed with pastry cream or ice cream and served with a sweet sauce like chocolate or raspberry. For this version we used a maple pastry cream for the center and put them in a decadent puddle of our Bourbon Barrel-Aged Maple Syrup. The tricky part of this dessert is that you need to make the maple cream no more than one day ahead and the choux pastry on the same day you are serving it because it dries out quickly. Learn more about our Maple Cream Profiteroles.
Maple-Bourbon Marshmallows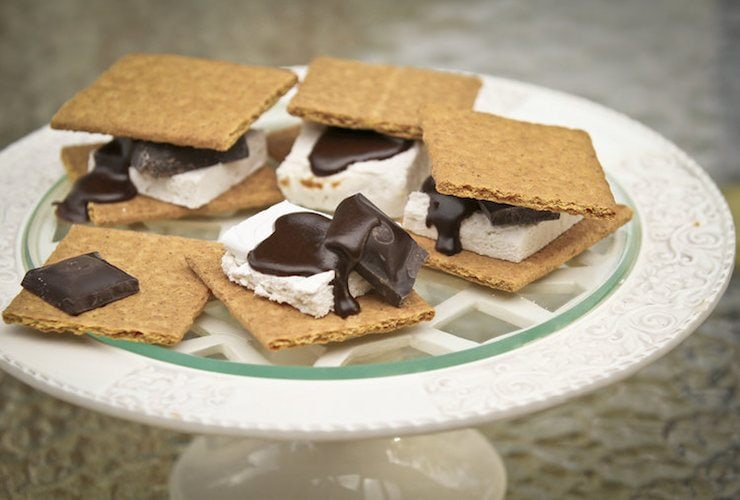 This is one of those recipes that you have to follow precisely and have faith that if you don't deviate it will turn out well even if you don't understand why. There is some magic that happens when mixing sugar, heat, air and gelatin which results in the pillowy wonder that is a marshmallow. We love pairing these with Lindt bittersweet chocolate and graham crackers. Learn more about our Maple-Bourbon Marshmallows.
Meringues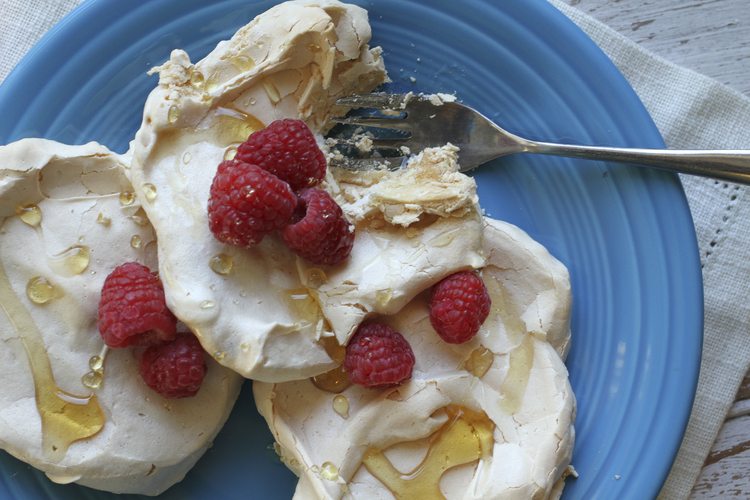 Maple syrup is delicious drizzled over plain cake or ice cream but to make a dessert that is more unexpected, try some meringue. When done right, it is crispy on the outside and gooey in the middle and a perfect vehicle for the acidity of berries mixed with sweet maple syrup. Meringues may seem a little intimidating but all you really need to get it right is an electric beater or standing mixer. Make sure the egg whites are somewhat stiff before adding the sugar and then pour it in slowly. If you have made this recipe a few times, you could try adding some finely chopped hazelnuts or almonds to give it depth of flavor. It is also gluten-free.
Pound Cake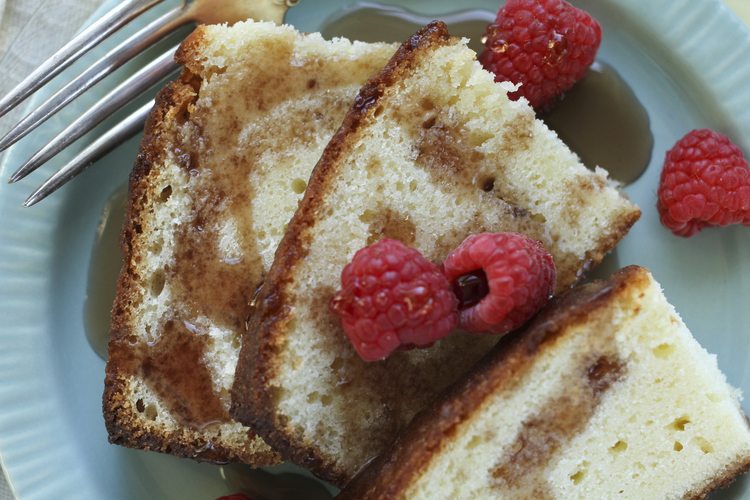 This is a very basic pound cake recipe that goes beautifully with any of our infused maple syrups. Light and buttery, it is the perfect canvas for any of them but especially the Elderberry, Cardamom or Bourbon infused. When we first started testing maple glazes with it, we found that we always wanted to add just a little more syrup to a sliced piece so we had the flavor in every bite. we realized a better means of serving the cake would be to slice it plain and then have the heated syrup with just a little butter in a small carafe on the side.
These delicious treats are only a handful of the many recipes that can be created with our Bourbon Barrel-Aged Maple Syrup.
Be sure to check out our other Barrel-Aged Maple Syrups as well.