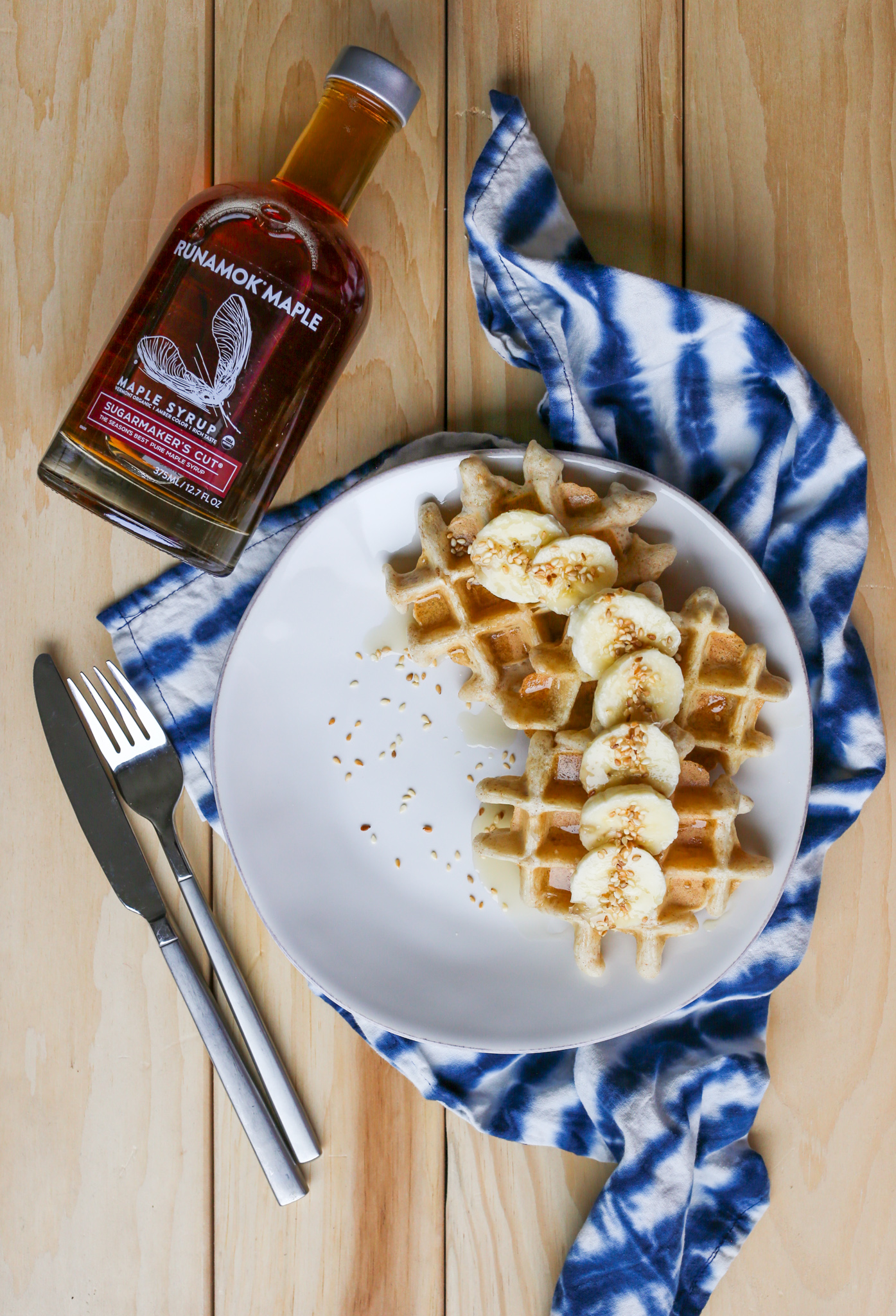 Tahini Sesame Seed Waffles
Makes 9 Waffles
Ingredients:
1 Cup of your go to Waffle Mix
1 Tsp. Sesame Oil
1 Tbsp. Flavorless Oil
1 Tsp. Vanilla Extract
1 Tbsp. Tahini
1½ Tsp. Toasted Sesame Seeds
¼ Tsp. Cinnamon
¾ Cup Water
70g Sourdough discard
Runamok Maple Syrup
*If not using starter, replace with ¼ water and ¼ waffle mix
Instructions:
1. Turn waffle iron on! You want it hot before you get started.
2. Whisk all your ingredients together until combined (don't over mix).
3. To get the cute mini waffle look (in picture shown), I used just shy of ¼ cup of mix for each waffle.
4. Top with Runamok Maple Syrup and enjoy!