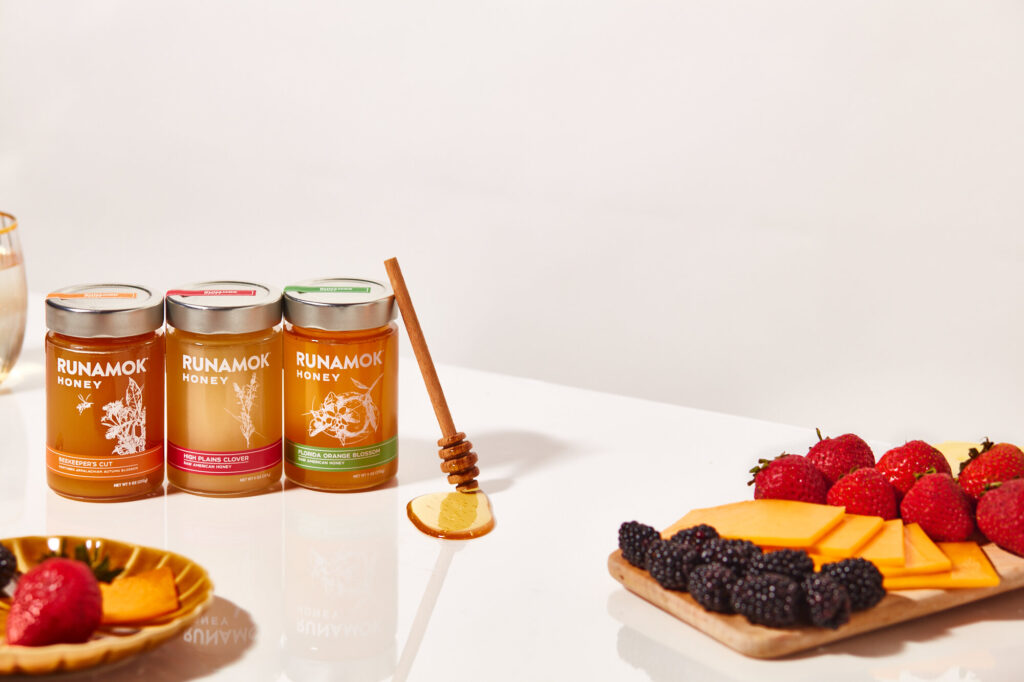 One of nature's great natural sweeteners, honey comes in many different varieties and lends itself to some incredible flavors. As we're always aiming to elevate your everyday food and beverage experiences, honey was the easy next choice for us. Not only is honey a delicious natural sweetener, but it also carries a number of medicinal qualities. Our passion for quality, innovation and culinary exploration has resulted in the following types of honey. We know you're going to love them.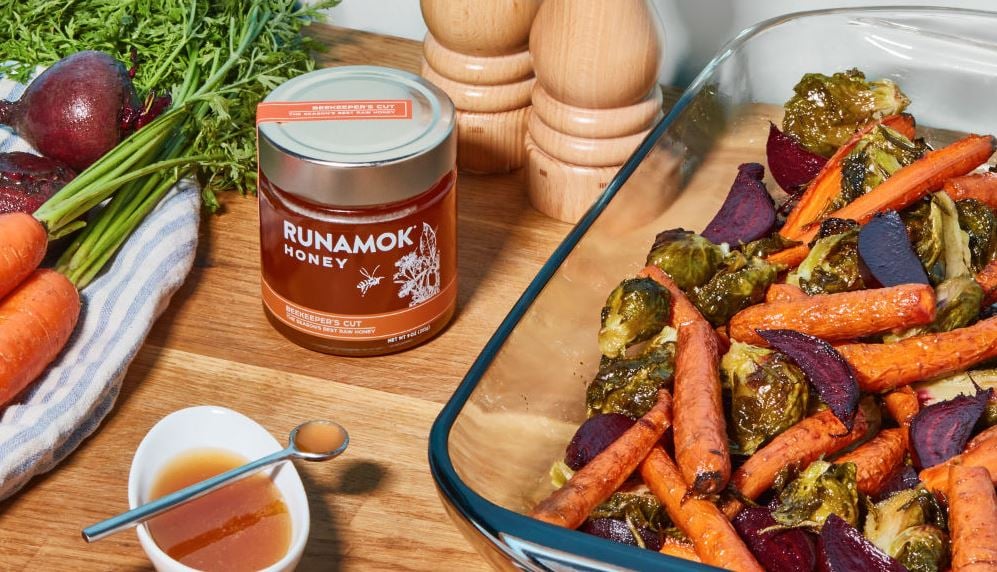 Harvested in upstate New York during the summer and fall months, our Autumn Blossom Honey is sweet and floral with a bright finish. The autumn wildflower meadow is replete with asters, rudbeckia, and goldenrod which all contribute to the character of this signature honey. Like our Sugarmaker's Cut Pure Maple Syrup, this Beekeeper's Cut raw honey represents the best raw wildflower honey of the season. It's smooth, sweet, and packs an intensely floral flavor compared to traditional clover honey. It just may be the best honey we've ever tasted.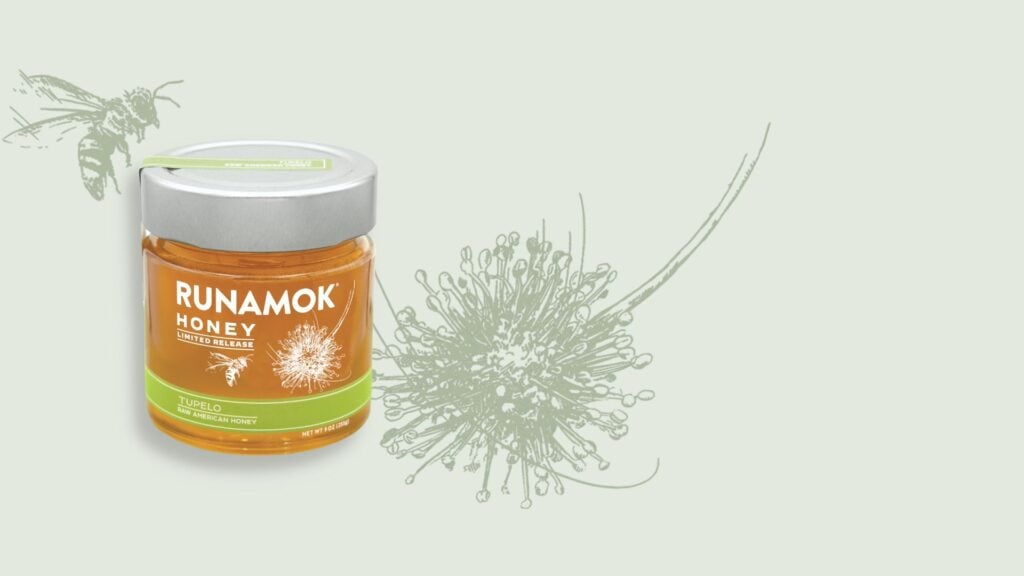 Our Tupelo Honey is a raw honey of exquisite flavor that is very rare and highly prized. One reason Tupelo Honey is so desirable is that it has an unusually high level of fructose compared to other raw honeys. Because of the high fructose content, Tupelo honey doesn't crystalize. Some say Tupelo Honey flavor has hints of rosewater, with buttery undertones. We think if gold had a flavor, this would be it.
Raw tupelo honey comes from only one region; the Apalachicola River basin in the Florida panhandle and the Okefenokee Wildlife Refuge along the Georgia-Florida border. It is here that the tupelo tree blooms for a short period in April and the bees create this golden nectar. Beekeepers that collect it leave their hives either upland in the grove or alongside the banks on barges. The harvest can be different every year depending upon the weather. Tupelo trees blossom for a short period in April and if bad weather comes through at any point during those weeks, the heavy flowers can be blown off in strong winds, cutting the harvest short. It is for this reason, plus the very small range of Tupelo swamps, that this is such a rare honey.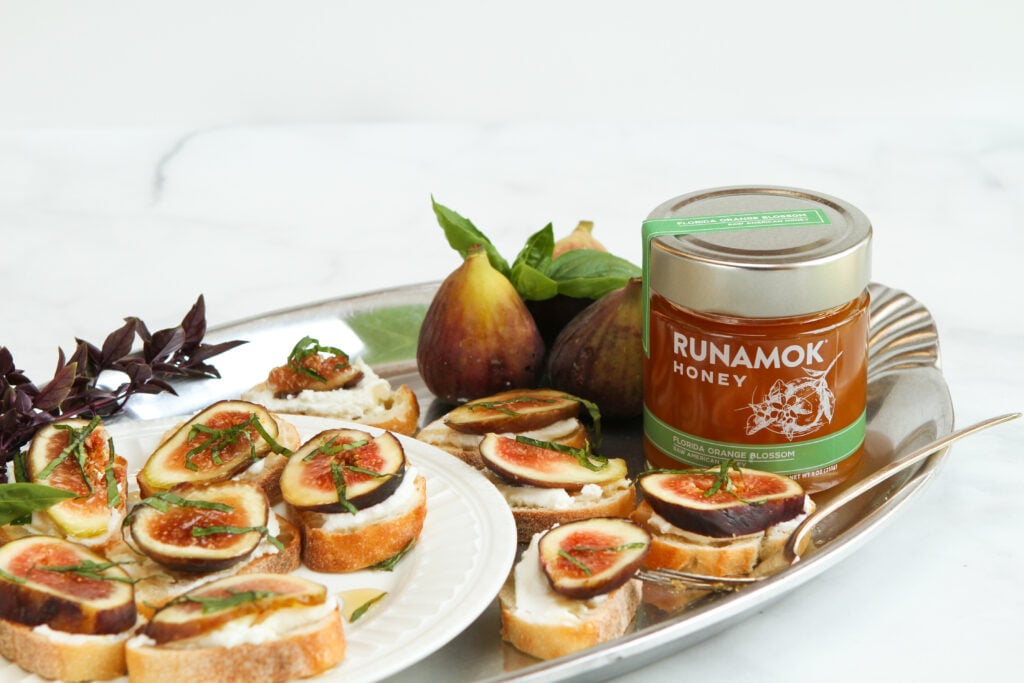 Florida Orange Blossom Honey is a mild, fragrant honey that comes from hives that have been situated in Florida citrus groves. You can taste and smell the perfume of orange blossoms on this mild and tropical honey, which makes it an excellent choice for teas, pastries, pancakes and more.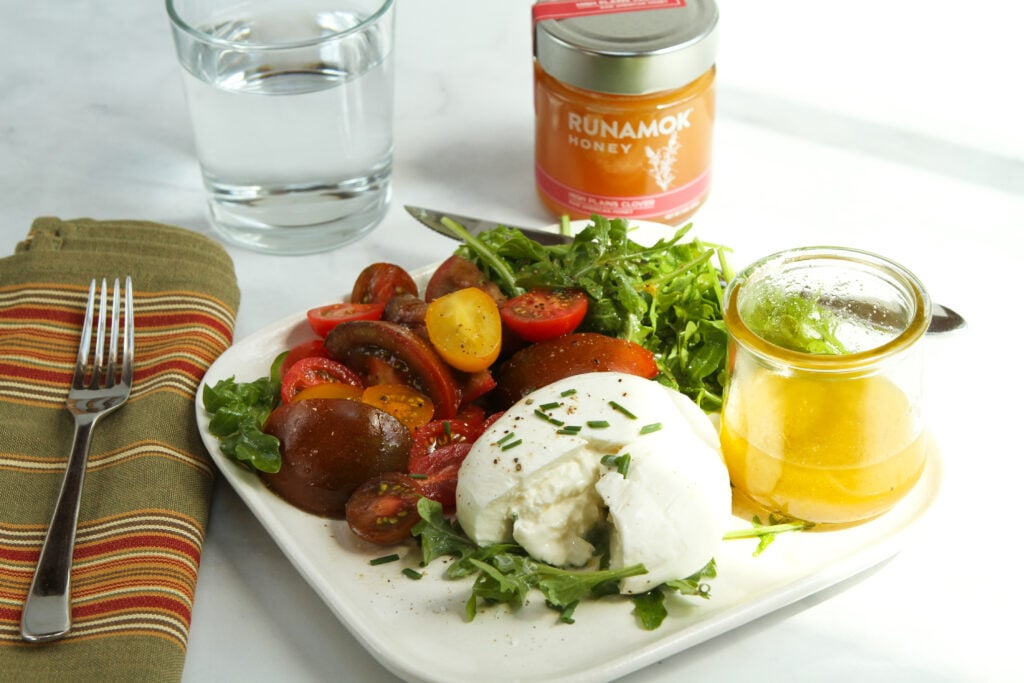 The "quintessential" honey, Clover Honey is the most commonly harvested and consumed honey in the U.S. Since honey bees are more likely to feed on clover than any other flower, this is the standard for honey flavor. It is the sweet, sugary, mild, lightly-floral flavor you probably think of when you think honey. But don't let that fool you: this high quality, high plains clover honey is some of the very best honey we've ever tasted.
Unlike the mass-produced and ultra-processed teddy bear squeeze bottles from your grocery aisle, this Raw High Plains Clover Honey is harvested in plains of Montana and Wyoming and packaged using minimal heat, unpasteurized, and only very gently filtered so that it is as close as you can get to fresh honey straight form the hive. This raw, living honey is packed with all the beneficial enzymes and nutritional properties that are stripped away in processed commercial honeys.
Ideal in a cup of tea, on your morning toast, or as a replacement for white sugar in a no-frills hot toddy, this honey is incredibly versatile for everyday use.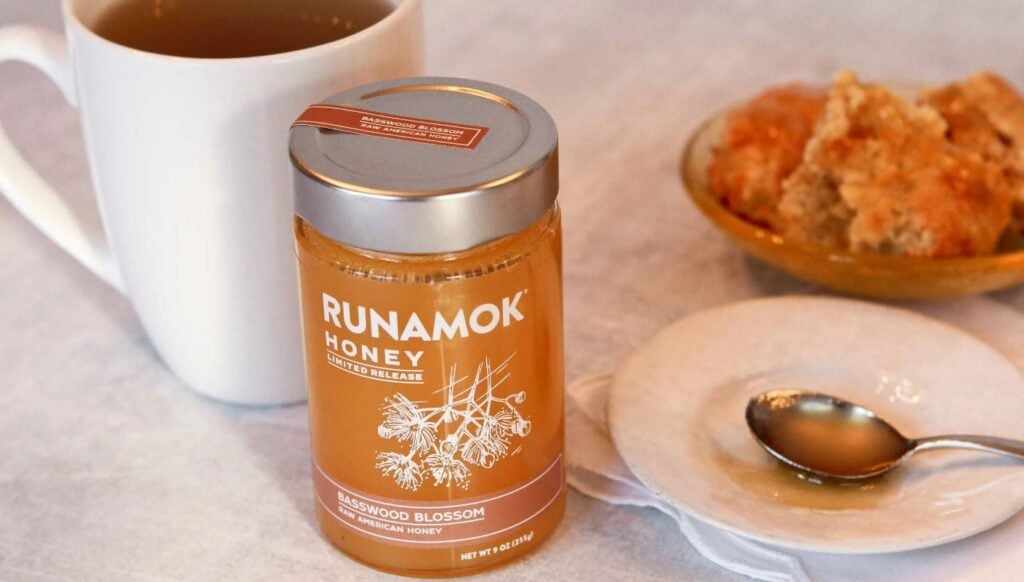 The first of our Limited Release honeys, Basswood Honey is a raw, varietal honey that is reminiscent of spring. It seems mild at first taste, but then blooms into a complex, sweet flavor that is bright and minty. Use this honey for tea or on lighter cheeses, such as chèvre. It is excellent with fruit, especially apples. We also find its slight citrusy flavor makes for the perfect warm-weather cocktail like the Bees Knees.
The Basswood (Tilia americana) is a deciduous tree native to eastern North America. It produces fragrant, white flowers in late spring, that draw the bees to it, where they enjoy the abundant nectar.  This honey is sometimes called Linden honey, referring to the tree's alternate name. Because conditions of weather and flowering differ every season, there is no guarantee that a beekeeper will get Basswood honey on a given year or how much. It is therefore in limited quantity and highly prized.
This type of honey is known as a varietal or mono-floral which means the bees have fed predominantly on one type of nectar. When Basswood is flowering, it is a preferred food so when beekeepers move their hives near the trees in full bloom, they know the bees will spend most of their time there.  They then pay close attention to the taste of the honey and the duration of the flowering period, and harvest it just as the bees start to move on to other flowers.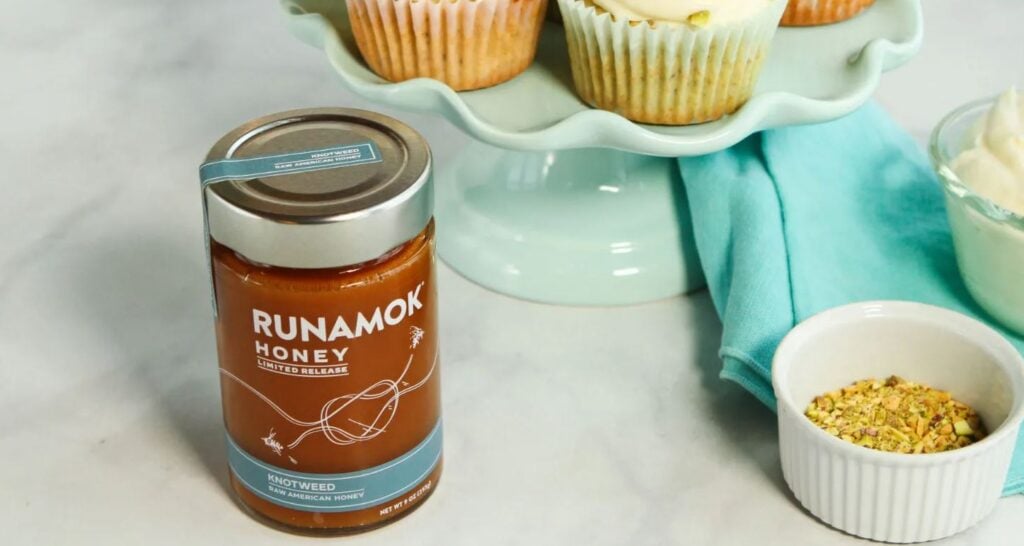 Knotweed Honey is a veritable 'lemonade out of lemons' sort of situation. An otherwise pesky invasive species that most folks are trying to eradicate, the Japanese Knotweed provides bees with abundant pollen during a time that few other plants are flowering.
In addition to helping out the bees, Knotweed also produces extremely delicious and unique raw honey. Dark, sweet and malty, it's a perfect example of just how diverse honey can be. There are notes of fig and toffee which creates a wonderful spread on nutty, wholegrain toast. It is also a good match for darker spirits, such as bourbon and rum and makes for excellent cocktails. Try it on salty, semi-firm cheeses such as gruyere or asiago. The caramel character also lends itself to desserts and pastry which we will be exploring on our recipe pages.
Interested in tasting our many types of honeys? Browse all our honey products or check out our raw honeys, infused honeys, and spicy & hot honeys.