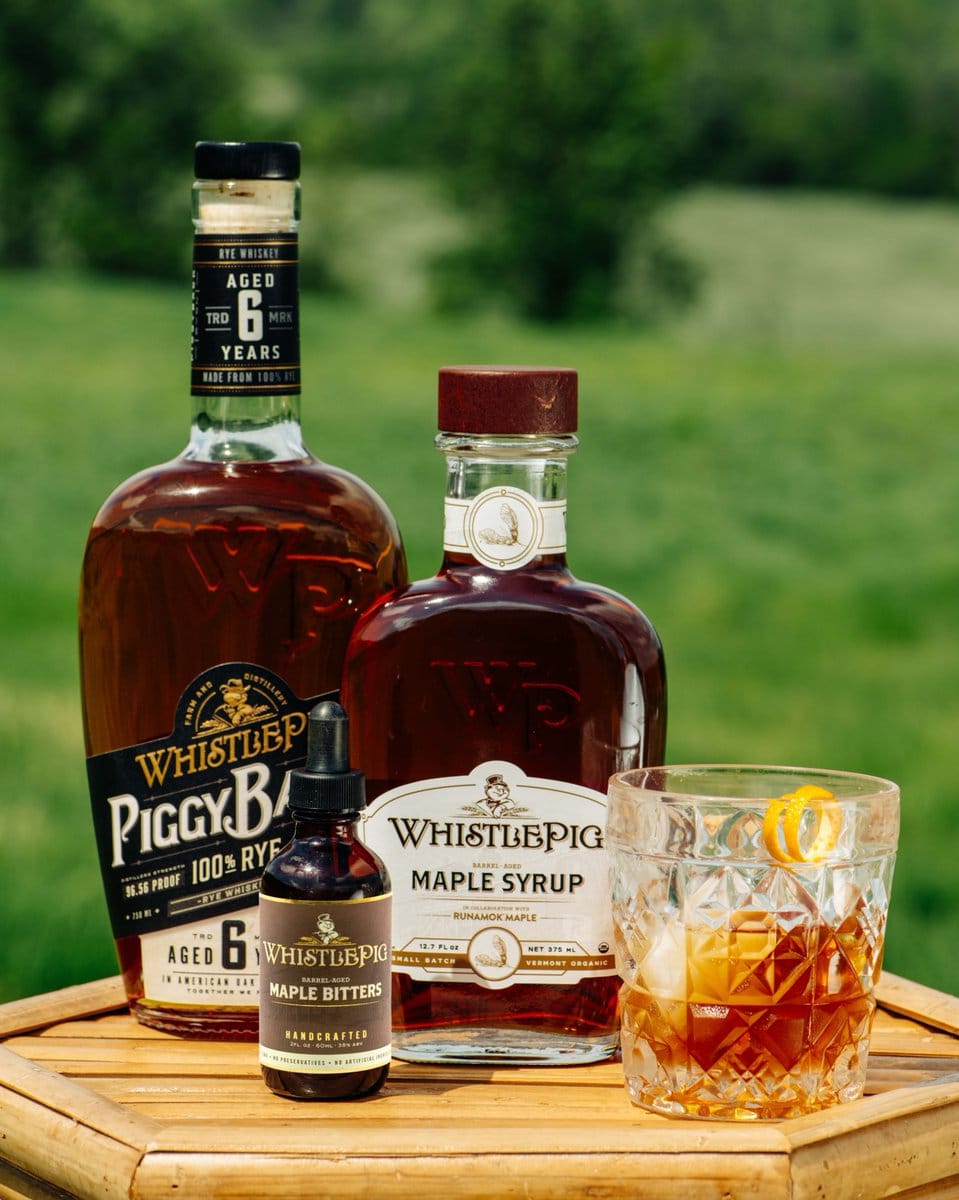 (recipe courtesy of our friends at WhistlePig Whiskey)
After any long week, we're always ready for a cocktail. We like to keep it simple and delicious with our "Maple Old Fashioned", a nod to a classic with a Vermont twist.
Ingredients
Add all ingredients to an Old Fashioned glass. Add ice. Stir until Maple Syrup is properly diluted. Garnish with a fresh orange peel. Enjoy!