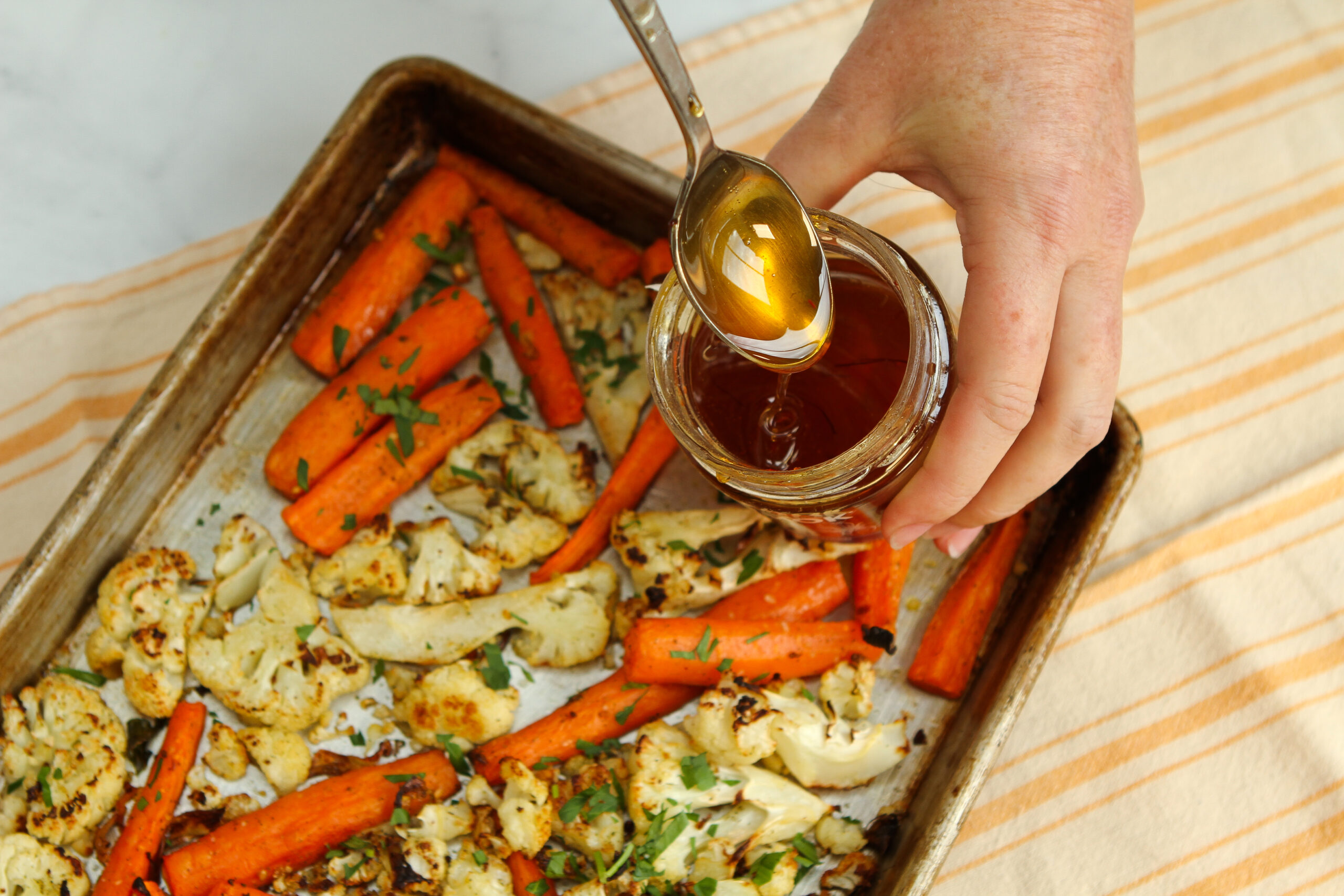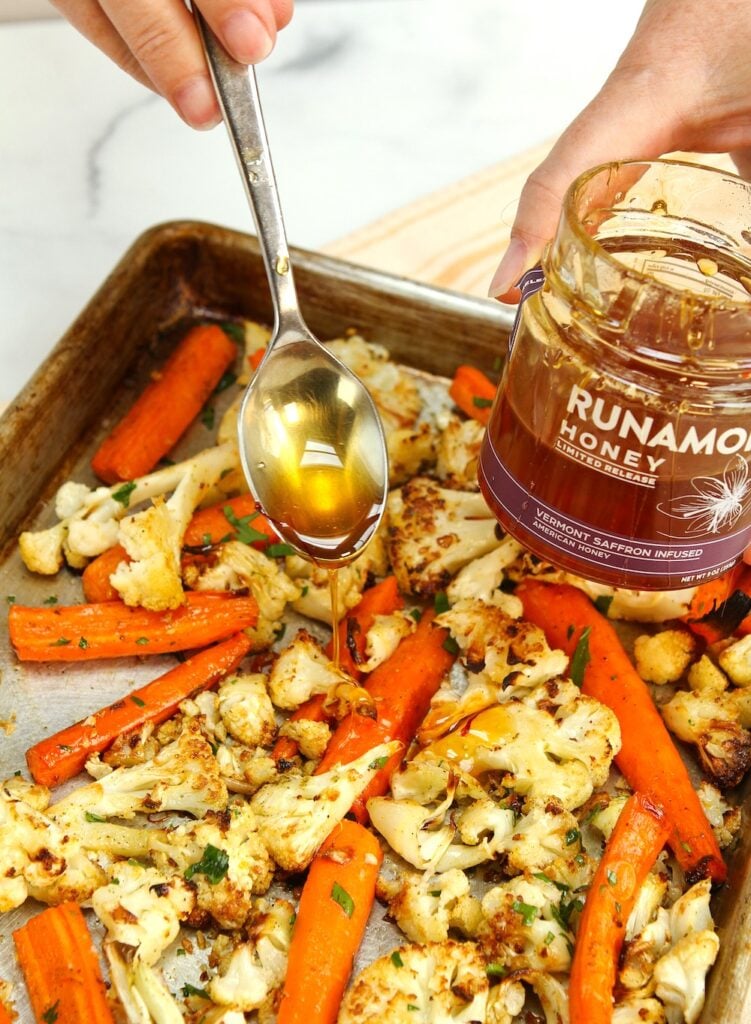 This is an easy weeknight veggie side or main. Za'atar is a middle eastern spice mix of the herb za'atar, which is like oregano, sesame seeds, sumac, and salt. It adds an herbal note that is neatly balanced by the sweet Saffron Honey. I've used carrots and cauliflower here but any root or cabbage-type vegetable will work. For four people, I used roughly 6 carrots and half a head of cauliflower.
Ingredients:
Peel the carrots and cut all veggies into bite-sized pieces.
Preheat the oven to 375F.
Lightly coat everything with vegetable oil and give it a good shake with salt and pepper. Spread the veg out in a pan so they are not too crowded but also so there isn't a lot of empty space that can cause burn spots.
Roast for about 15 minutes and then toss the veg to brown on all sides.
Roast another 10 -15 minutes or until they start to brown. Sprinkle about a tablespoon of za'atar over everything and stir to coat. Roast another 5 minutes.
Remove from the oven, drizzle Runamok Saffron Honey over everything to taste, and serve.