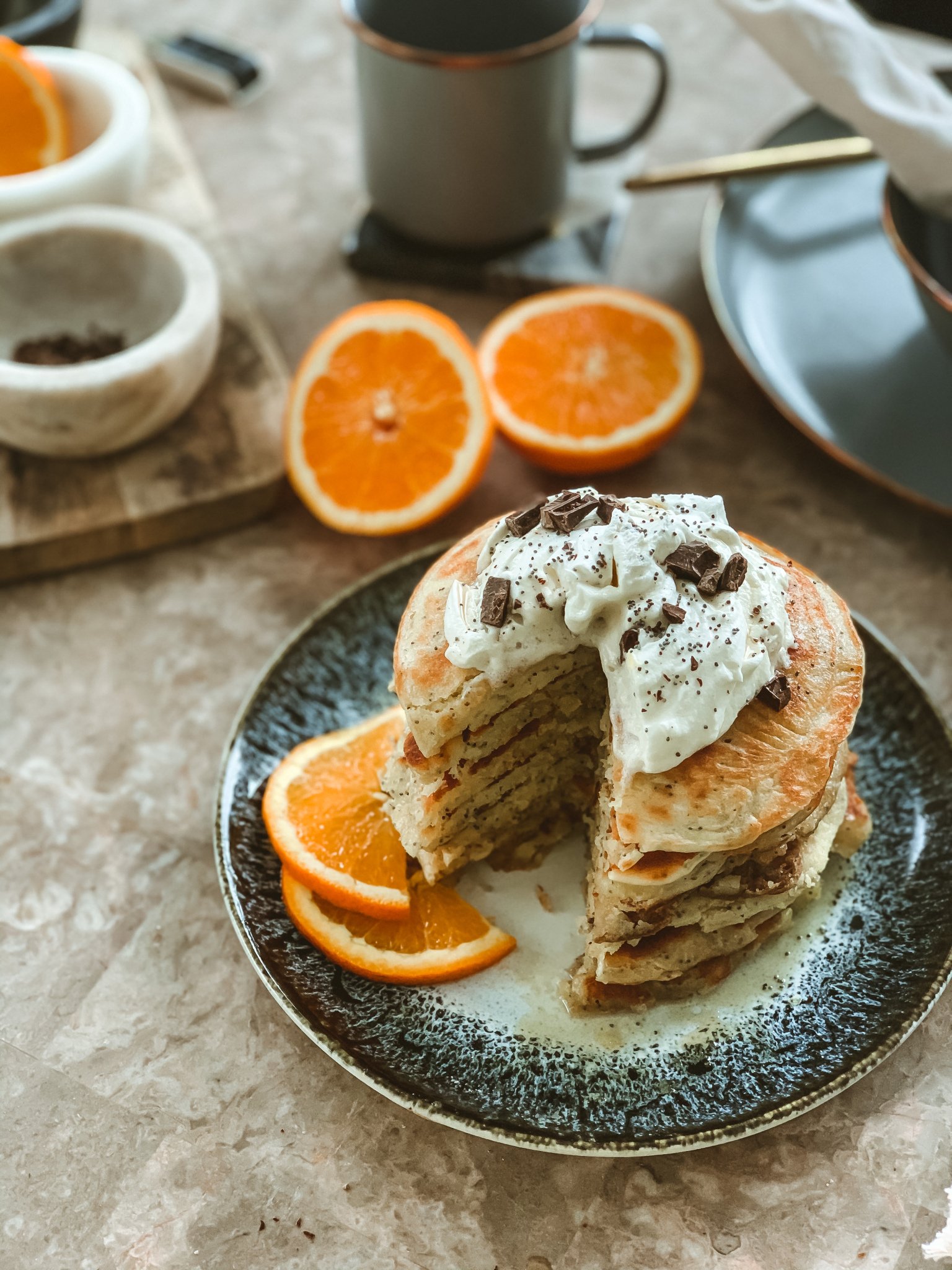 Happy stay at home day #839492. I don't usually eat breakfast but I felt good yesterday morning and wanted something that I don't typically eat very often – pancakes. I took a look at my oranges and decided that I'd make orange poppyseed pancakes. There's only a few ingredients in this recipe and they're quick and easy to make. Check it out!
Ingredients
1.5 cups flour
2 tsp baking powder
1/3 cup coconut oil
1 egg
1.5 cups milk
1/4 tsp salt
2 tbsp sugar
1 orange, zest and juice
1/4 tsp orange extract (optional)
1 tbsp poppyseeds
Instructions
1. Combine sugar, flour, baking powder, and salt in a mixing bowl and whisk together.
2. In a stand mixer with the whisk attachment, add milk, egg, and coconut oil. Then add orange juice, orange zest, and orange extract – mix well on medium speed for about 1-2 minutes.
3. Slowly combine dry ingredients with wet ingredient and mix until there are no clumps.
4. Fold in poppyseeds.
5. In a medium non-stick skillet over low heat, add oil to the pan. (I used butter and coconut oil so the butter wouldn't burn) Once the oil is warm, spoon 3-4 tbsps of the pancake batter into the pan. Cook until golden on both sides.
6. Top with whipped cream or whipped ricotta and some poppyseeds and maple syrup and breakfast is served!
*Notes – For the whipped ricotta, all you do is put about a 1/4 cup of ricotta in a food processor and blend until texture is smooth. My husband used cool whip on his pancakes so if you don't have ricotta, cool whip/whipped cream taste amazing on these pancakes too! I also used lime maple syrup to top these off and it was phenomenal but normal maple syrup is just as good! Feel free to get creative!