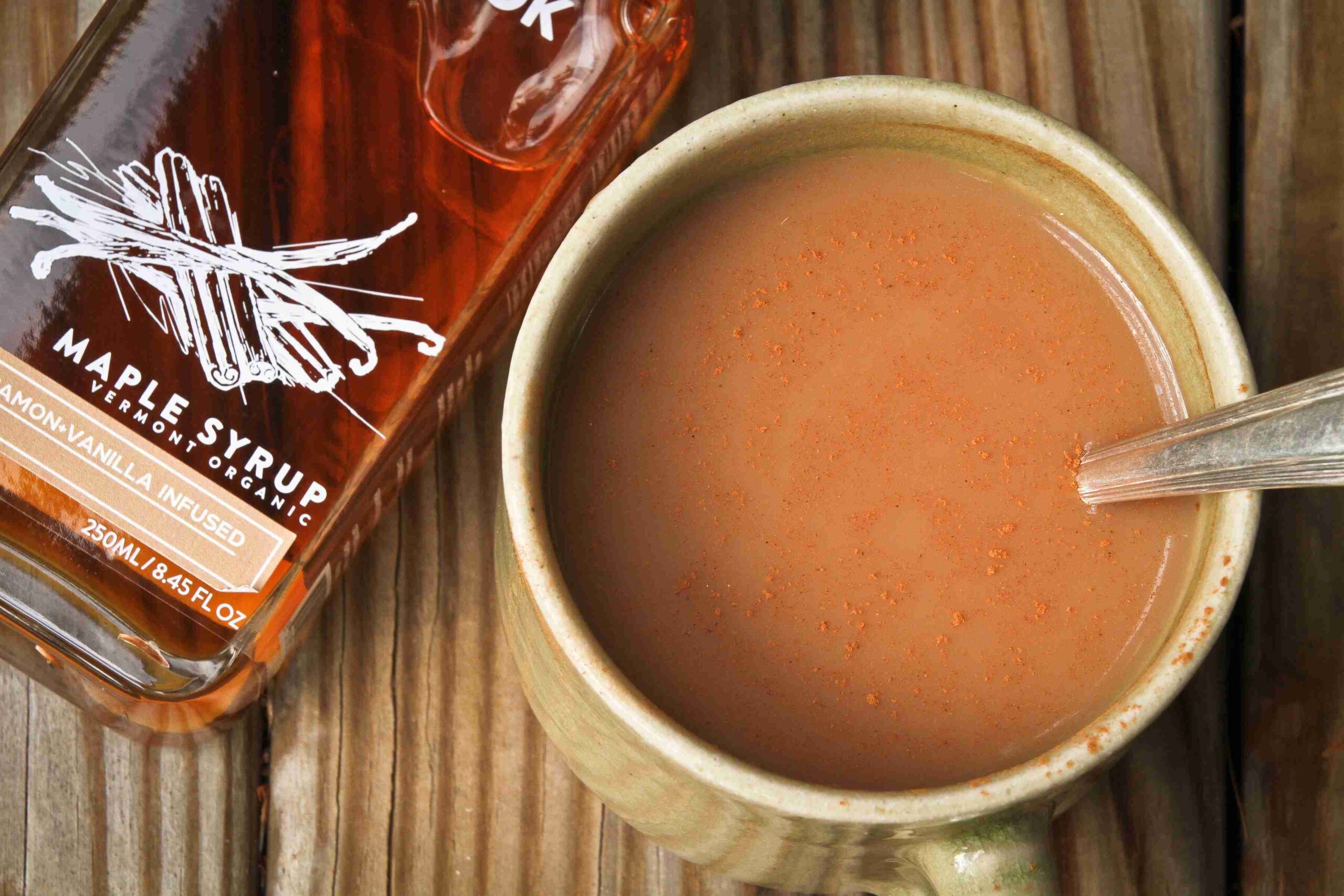 This recipe has nothing to do with taxes or infidelity; it is just a really easy way to make some homemade chai. Chai (aka masala chai) is that milky, sweet, mildly spicy tea you can find in Indian and South Asian restaurants. In doing a little research into the drink, I found the spice mixture varies as much as any curry blend. The one spice that is dominant and ever-present is cardamom. The other spices include cinnamon, clove, fennel, black pepper and ginger. You can mess around with spice combinations, steeping them overnight to get the right balance or you can simply make some black tea, add milk and then equal parts Cardamom Infused and Cinnamon+Vanilla Infused Maple Syrup.
This version, with vanilla, may not be authentic but it is really delicious and satisfying on a cloudy, cold day.
To make, brew some black tea. Add a healthy pour of milk and then the syrups. How much you add is up to you, depending upon how sweet you like your tea. Start with a teaspoon of each and then taste to see if you want to add more.