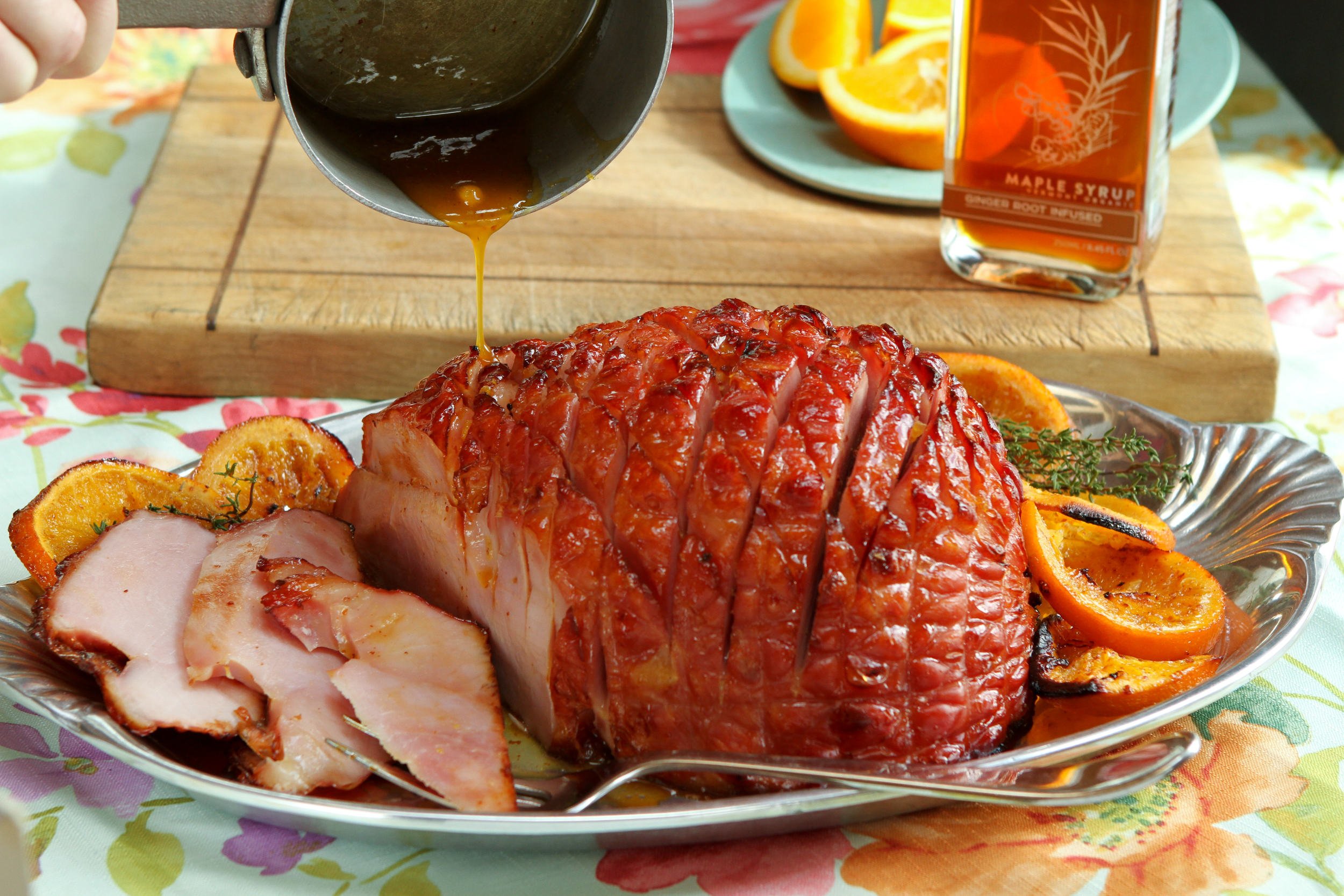 Planning on an Easter ham? This is an easy and delicious way to fold Runamok into your cooking plans this Easter holiday.
1 5-6lb baked ham
1 large orange, thinly sliced
1 cup orange juice
¼ cup Runamok Ginger Infused Maple Syrup
1 Tbsp whole grain Dijon mustard
4 whole cloves
Preheat oven to 325. Remove the ham from its wrapping and place on a roasting pan in which it fits snugly. With a sharp knife, make cuts ½" deep, an inch apart through the top of the ham. Put in the oven and bake for about a half hour.
In the meantime, put the sliced orange, orange juice, maple syrup, mustard and cloves in a sauce pan. Turn the heat to high, bring to a quick boil then reduce to a simmer. Cook until the sauce has reduced to a syrup and the oranges are tender, about 8 minutes.
Take the ham out of the oven and pour roughly half of the sauce over the top, ensuring to get some in the sliced crevices. Lay the sliced oranges over the top. Reserve the remaining sauce for serving. Return the ham to the oven and bake for another 10 minutes.
Remove the ham from the oven, let rest for 15 minutes. Slice and serve with reserved sauce and crispy orange slices.