Here at Runamok, we have been creating cocktails using our infused and smoked syrups since we started production. A bit of maple with a little of this and a little of that made for an easy base in which to add a shot of our favorite spirit and create the best cocktails we've ever tried. We were so pleased with the drinks we made for ourselves and our friends that we decided our customers needed in on these creations.
We took our maple syrups one step further and made two new products: cocktail mixers (aka "cocktail syrups") and cocktail bitters. The mixers already have all of the elements of a perfect cocktail – just add the booze. Fans of maple syrup have known for years that a touch of maple syrup makes for a richer cocktail with more character and nuance. It also has the added bonus of already being in syrup form; nothing to dissolve and no extra step.
The bitters are made in a traditional manner with all natural herbs and root extracts infused in alcohol but delivered in a maple base. They possess a certain kind of magic in that a few drops make all cocktails better. We even found use for them in our indulgent, decadent desserts. It is not ours to question why but to merely ask, which one would you like?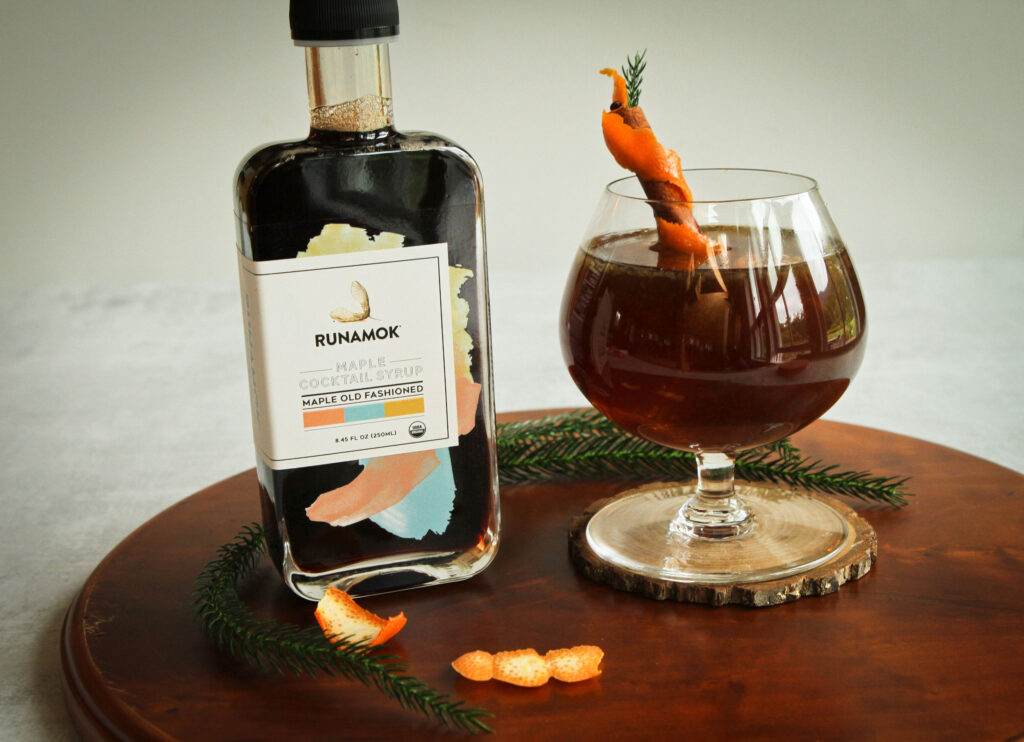 This simple cocktail recipe will warm your soul on cold, snowy days. Four simple ingredients make up this drink:
Orange Juice / Orange Twist
Bourbon
Ice
This is sure to be a tantalizing combination of flavors.
This is another simple recipe that highlights the unique flavors of bourbon or rye with our Maple Old Fashioned or Smoked Old Fashioned Cocktail Syrup. Mix 3 parts whiskey with one part syrup, add a lemon twist and serve iced. Then smile.
A twist on the Winter Cheer recipe is our Sparkly Maple Bourbon Smash. This one uses lemons instead of oranges, and is served neat. It pairs well with our Maple Old Fashioned or Smoked Old Fashioned Cocktail Syrup.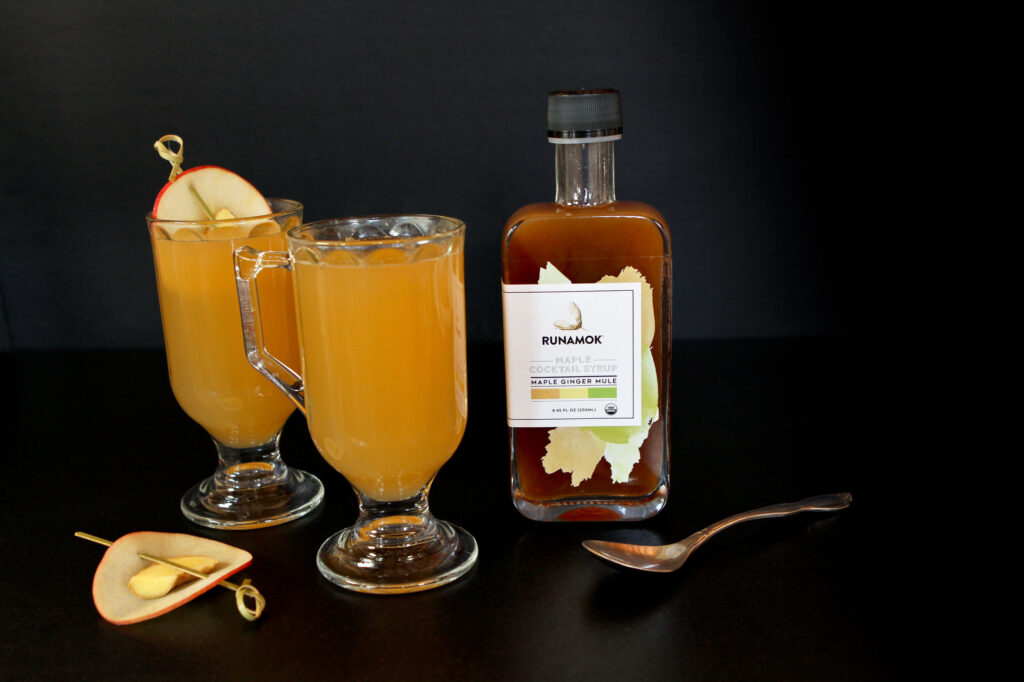 Cockles refer to "one's innermost feelings". We admit that is not what we thought they referred to all this time but we are glad to be corrected because the title suits this drink perfectly. It is non-alcoholic and perfect for a crisp fall afternoon. The ginger in the Maple Mule mixer gives it just a hint of spice and the maple syrup enriches the sweetness of the apples.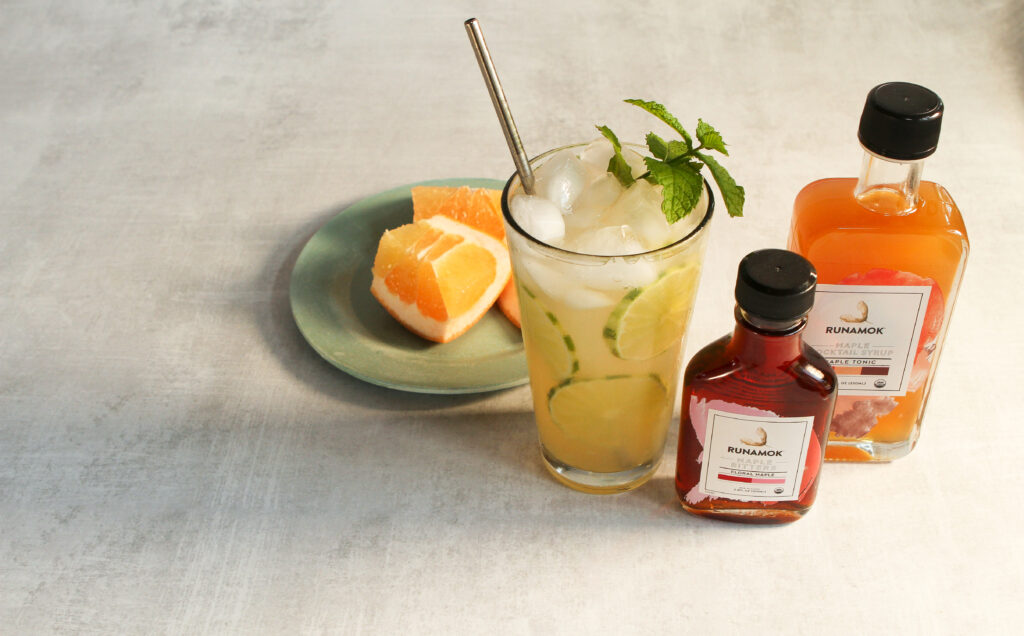 Sunday Brunch is a nice time to have a low-alcohol cocktail to ease you into your day. This one is an excellent choice, using our Maple Tonic, grapefruit juice and vodka. To give it that some-something, it also includes a few dashes of Floral Bitters that give the drink complexity. I've named it after my favorite brunch place, Isabella's in NYC which, sadly, closed in 2017.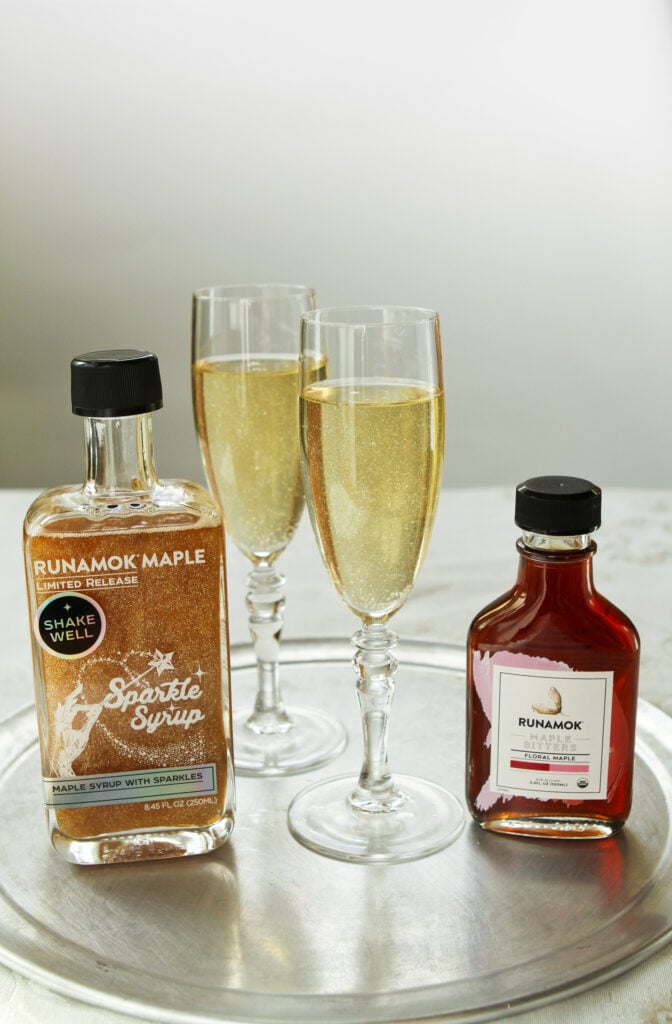 Champagne is always sparkly but we've given it some extra shine with a splash of Sparkle Syrup in this festive cocktail. Since you are adding some sugar, make sure to start with a dry sparkling wine or Prosecco. Any of the Runamok bitters would taste great in this cocktail but the Floral Bitters bring out a nice nuance in the wine. Cheers.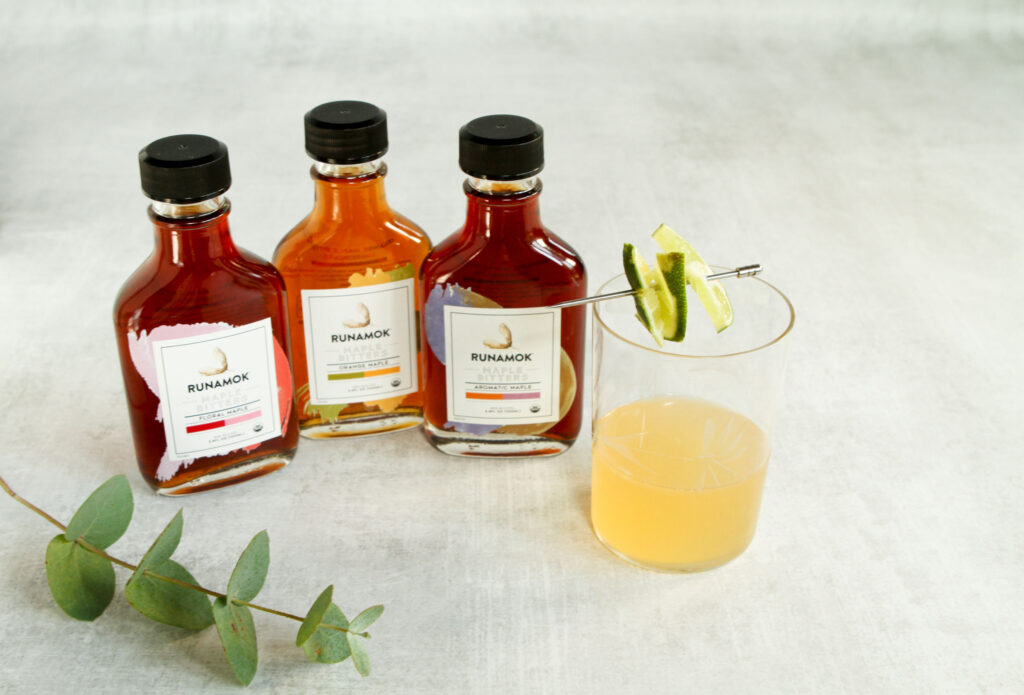 If you are a fan of bitters, the Sawyer is for you. Containing a whopping 28 dashes of three different kinds of bitters, it is not subtle but it is delicious. The drink was created for WD-50 chef Wylie Dufresne and was named after his daughter. Not only did we sub in our new maple based bitters but we also replaced the simple syrup with richer Runamok pure maple syrup. We are pretty sure he would like the upgrade.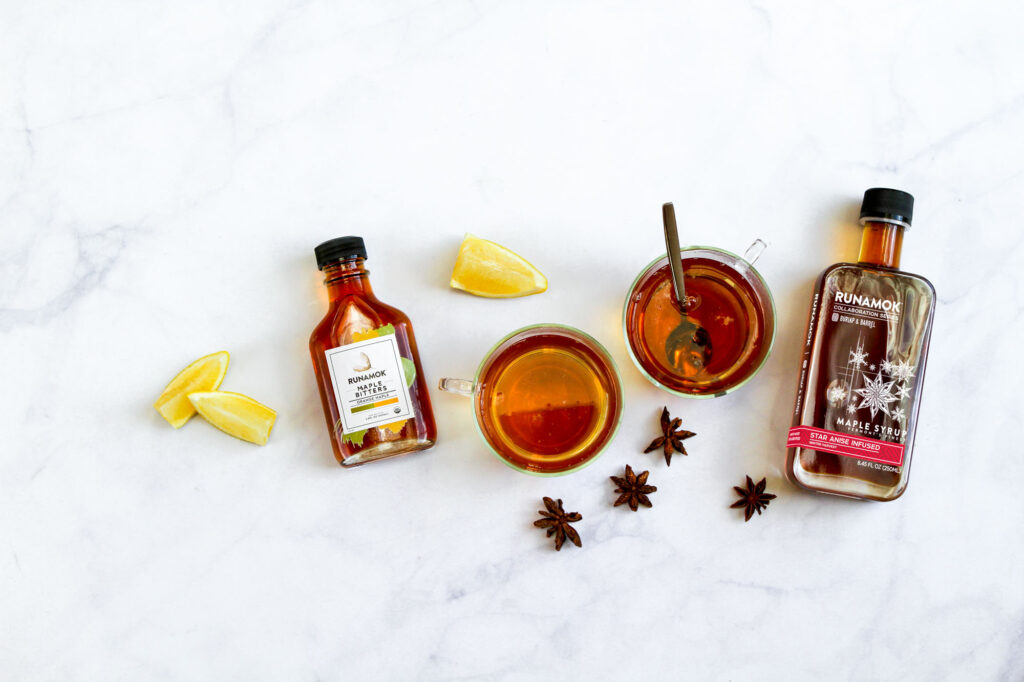 Our Aromatic Maple Bitters make the perfect sweetener for a bourbon Hot Toddy. The flavor melds perfectly with the whiskey, which are both nicely offset by the lemon and bitters. Top it all off with hot water and you have an ideal evening warmer.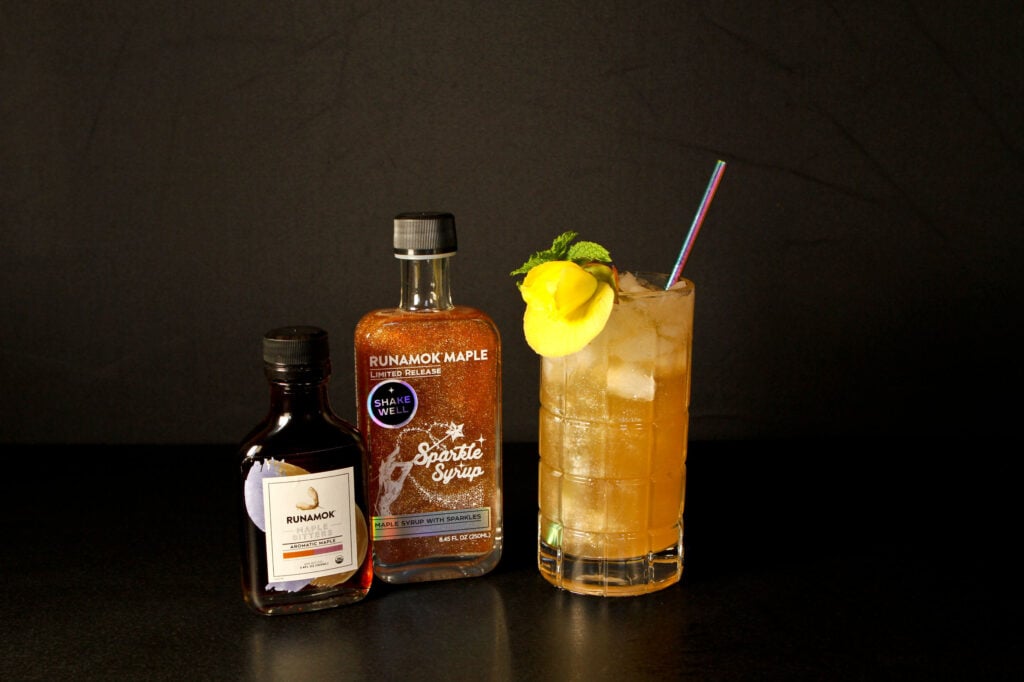 Run, ginger beer, our Aromatic Maple Bitters, lime juice and our Sparkle Syrup comprise this delicious cocktail. Stir all ingredients and serve in a tall glass over ice.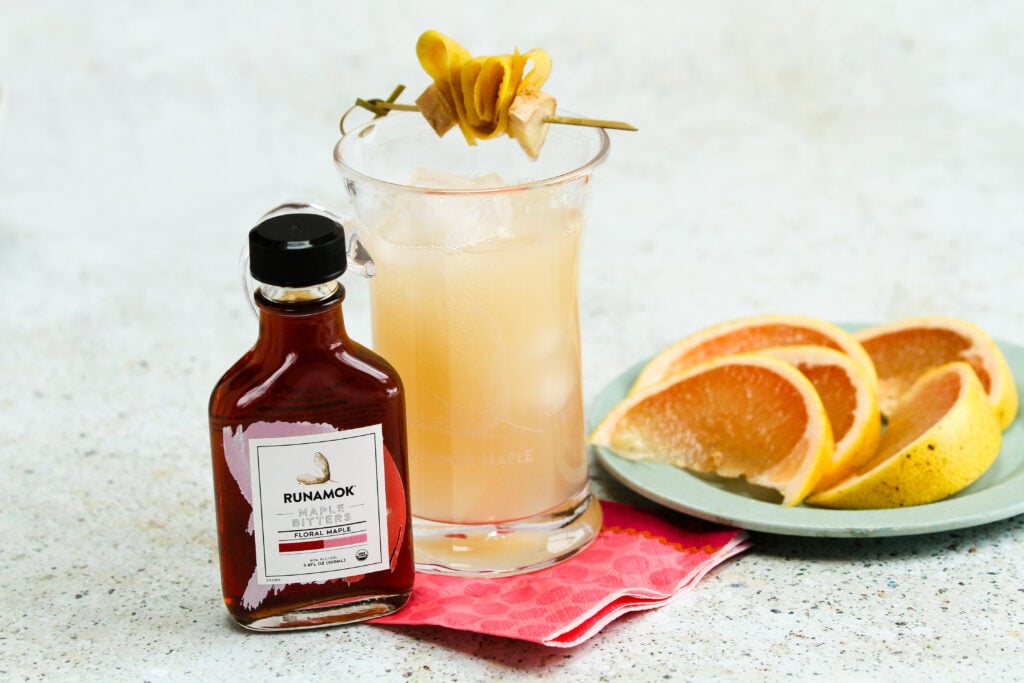 This is a refreshing, non-alcoholic drink that actually tastes like it could be a cocktail. The ginger beer gives it some zing and our Maple Floral Bitters bring out the best of the grapefruit.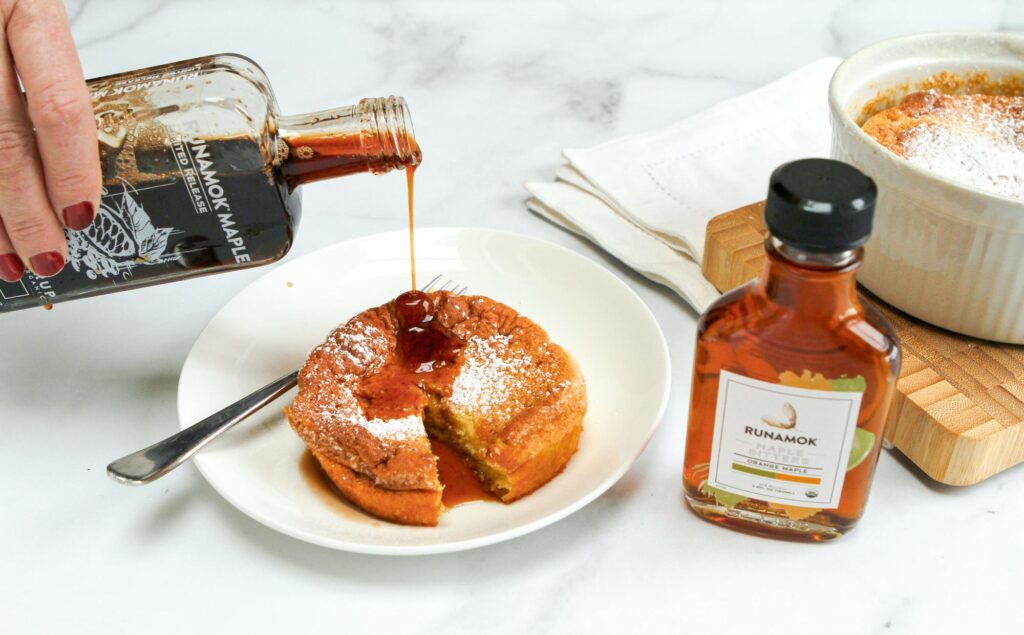 Fear not the souffle. It may seem an intimidating dessert that only the French-trained can manage but truly, they are no big deal. This souffle is based on a recipe by the great doyenne of French cooking herself, Julia Child. I substituted our Orange Maple Bitters for the vanilla extract in the recipe but if you don't have the bitters, vanilla will do.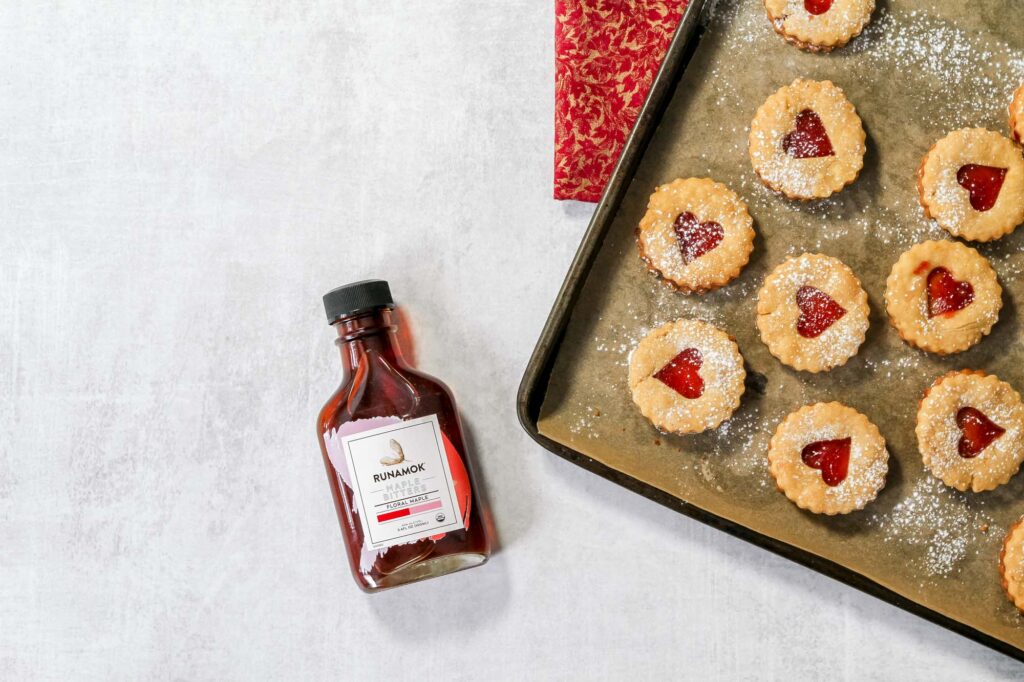 These cookies demonstrate how bitters make other flavors pop. In pastry, it is similar to adding vanilla extract; an important addition that you can't put your finger on but would miss if it wasn't there. Orange Maple Bitters are added to the cookie dough to augment the flavor of the zest, which gives them a lovely citrus zing. A touch of bitters are also added to the layer of jam in the finished cookies which adds depth to the strawberry flavor. You can use either Runamok Orange or Floral Bitters with the jam.
Buy our maple bitters and cocktail syrups online, or read more maple cocktail recipes from the blog.