We are excited to announce our latest limited release:
Snow Globe Sparkle Syrup!
This seasonal version of Sparkle Syrup® beckons feelings of Vermont in the winter and cozy holidays at home. We've taken our best-selling Sparkle Syrup and given it a new, winter-inspired label that you're sure to fall in love with.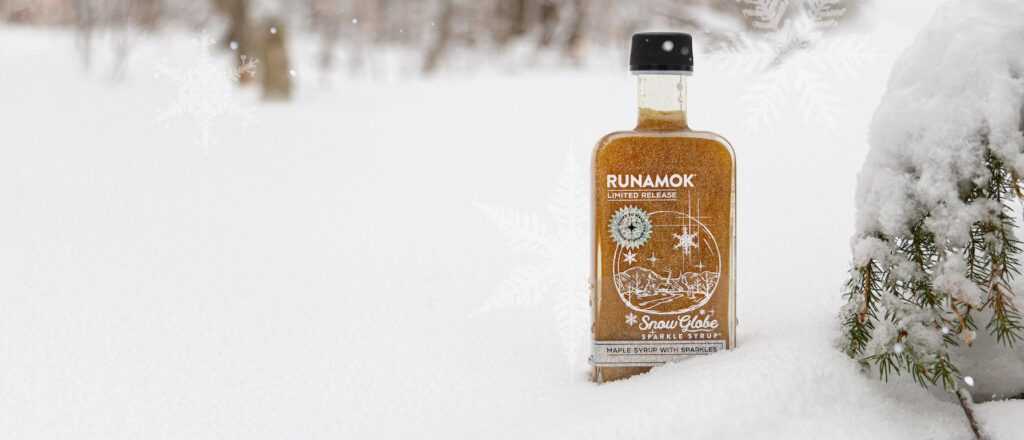 WHAT'S IN A LABEL?
When we're crafting a new product, it doesn't just stop at sourcing the best ingredients. We put an equal amount of love into our label design, and we're particularly excited to share this one with you.
We don't want you to miss a thing, so let's break it down with a closer look: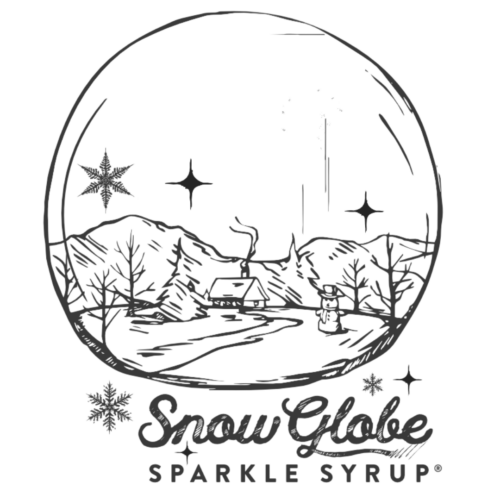 The Snow Globe: It's a wonderland of dazzling sparkles suspended in liquid that comes to life with every shake… who would have guessed that each bottle of Sparkle Syrup was its own perfect little snow globe all along?
The Snowflakes: It's not just the sparkles that add snow to this wintery scene. As a Vermont-based company, we're always dreaming of more fresh flakes – or, as the famed Vermont meteorologist and photographer Wilson "Snowflake" Bentley described them, "tiny miracles of beauty" – so we've added a few extras to our design for good measure.
The Mountain: Runamok began on 1,000 acres of sugarbush located on the backside of Mount Mansfield, Vermont's tallest peak. While our company has certainly grown over the years, the home of our maple sugaring operation is still based right here on these slopes.
The Cabin: Some might see this as a cozy little cabin in the woods. We like to think of it as a sugarshack boiling fresh sap into syrup and billowing huge plumes of sweet maple steam out of the chimney… our favorite winter scene.
The Snowman: Even after a long day of tapping trees, our sugarmakers and woods crew make time for some good old-fashioned winter recreation!

Sparkle Syrup bottles getting ready for shipment…