Every winter sugarmakers tap their maple trees by drilling a small hole in the trunk and inserting a spout.  With 81,000 taps to put in, we start the process in mid-January so we are ready for the first thaw.  Tapping all our trees in time is a battle against the elements.  January, more often than not, sees deep snow and extreme cold.  The crew uses four wheelers via the logging roads to haul equipment up to a starting point but the majority of the work is done on foot through the forest.  Some of our sugarbush is extremely steep.  Any member of the crew, no matter how fit, will attest that trudging up and down the pitch through waist-high snow with 20 lbs on your back makes for an exhausting day.  We try not to tap when the temperature goes below 0°F, mostly because it is hard on the equipment and morale.  Working in the snow and cold, however, is part of the job and it is an understatement to say that the crew consists of some very hardy people.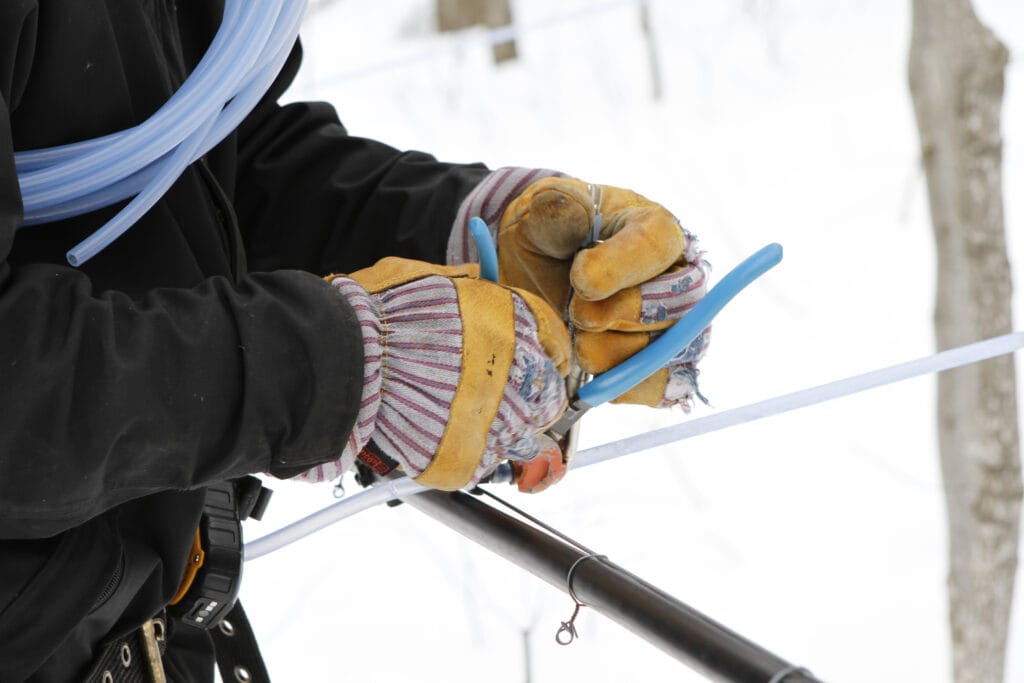 When spring finally arrives and the temperature rises above freezing during the day, the sap starts to run. At this point, it is all systems go.  The sap comes out as a slow drip from the tap and flows into tubing that is connected to a network which runs throughout the forest.  The network starts as small lines, draining into larger lines and ultimately ending in huge tanks at the sugarhouse. The entire network is on a vacuum system to keep the sap flowing.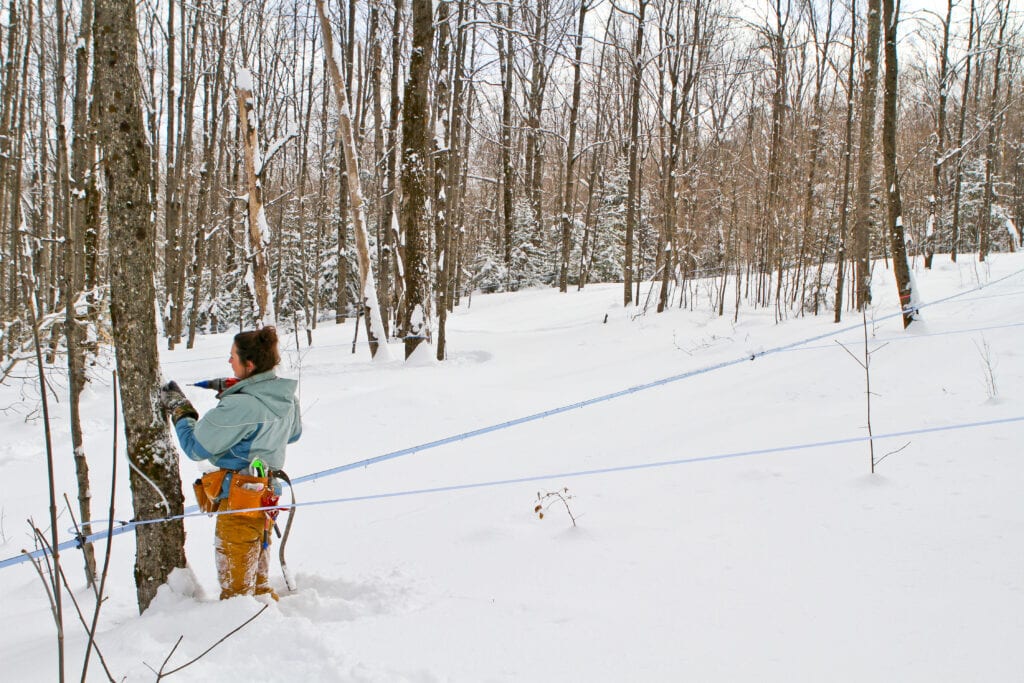 Each year is a guessing game as to how long the sap will run.  It may go on and off for ten weeks or it could run for just a few days before the weather warms up too much and the season comes to an abrupt end.  Regardless it is a very short period to make a year's worth of syrup, therefore when it does start to run we work round the clock to make the most of the season.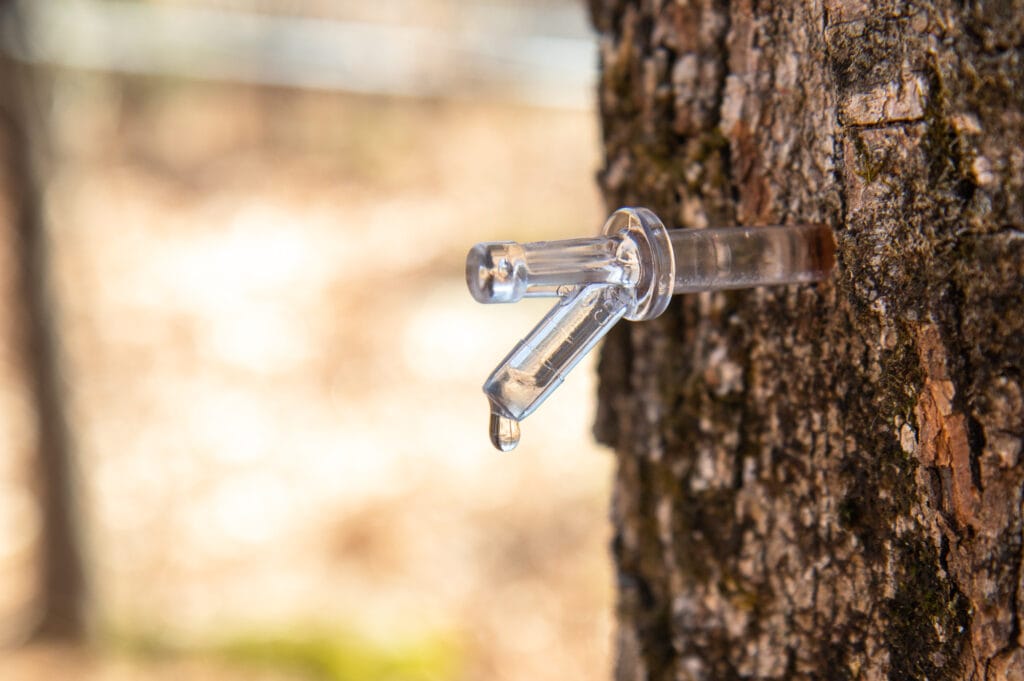 There is no syrup without the sap so our efforts are concentrated on making sure the vacuum and tubing network is working efficiently.  Holes in the tubing from fallen branches and nibbly squirrels reduce the pressure.  Consequently, every day the crew walks the lines looking for problems.  We have over 600 miles of tubing throughout our woods which means a lot of walking (or snowshoeing, depending upon the condition of the snow.)