With fall weather just around the corner, it's the perfect time to gather with friends and family to celebrate the change in season. At Runamok, we believe that a touch of our infused honey makes every gathering a little sweeter. Here are five recipes that will make your celebration unforgettable.
1. Autumn Harvest Savory Galette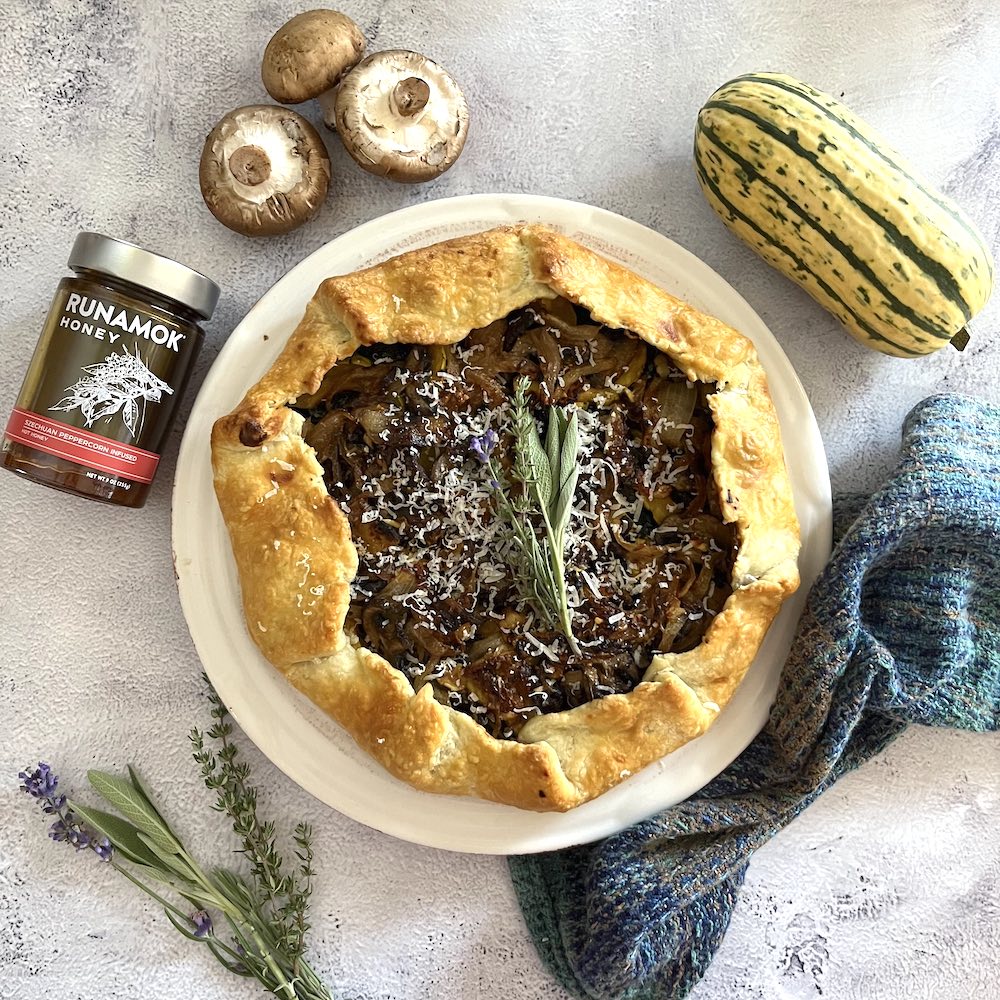 This savory Autumn Harvest Galette celebrates the bounty of autumn by combining the flavors of seasonal veggies with the tang of feta cheese. But the real star? A drizzle of Szechuan Peppercorn Infused Hot Honey, which adds a spicy twist to this savory favorite. Perfect for those who love a balance of flavors in every bite.
2. Fig, Honey, Goat Cheese Bites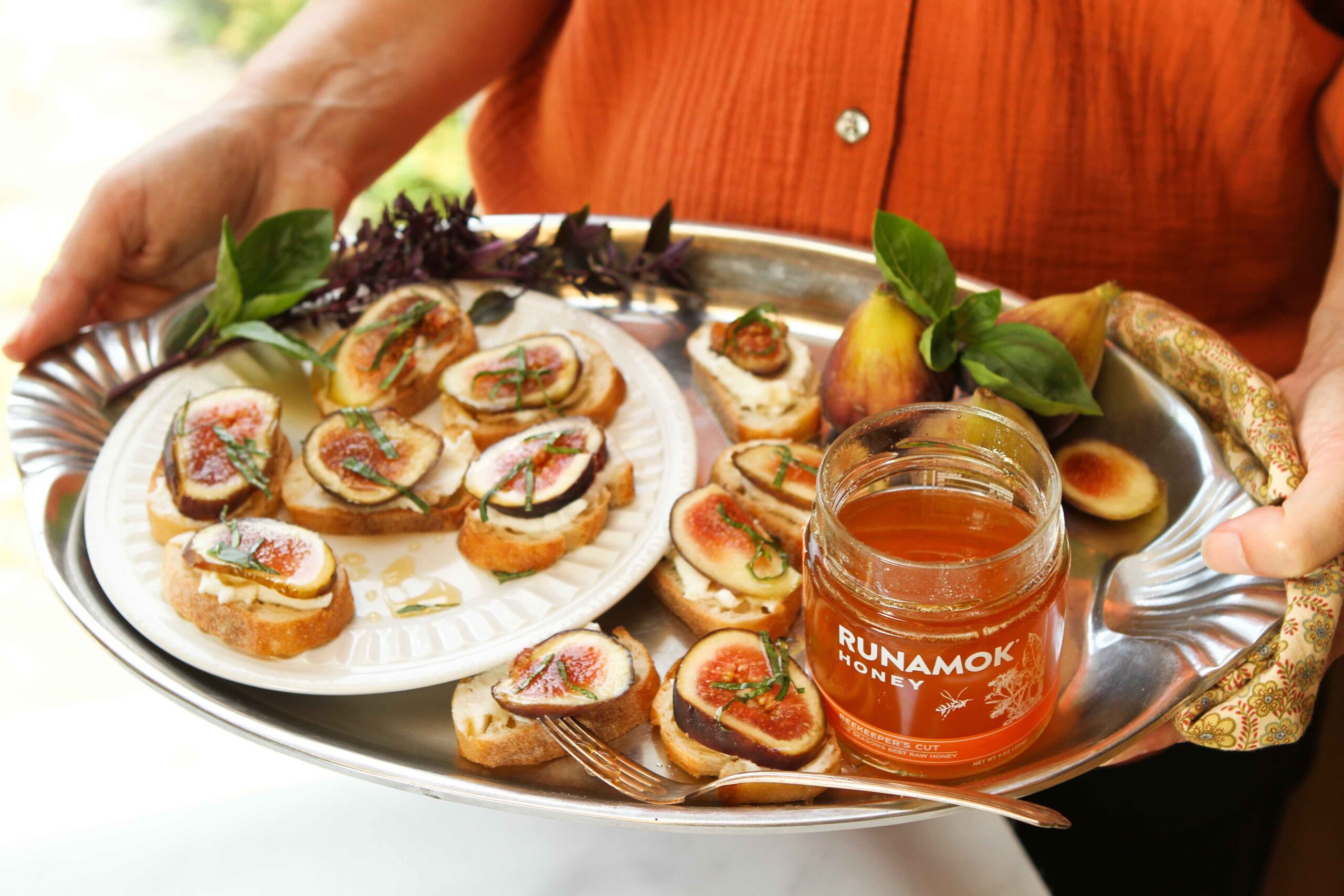 Sometimes, all you need is a bite. This Fall, elevate your appetizer game with these elegant Fig, Honey, and Goat Cheese Bites. Fresh figs paired with creamy goat cheese are already a match made in heaven, but a generous drizzle of our Beekeeper's Cut Raw Honey takes them to the next level. Finished with a sprinkle of salt, these bites bring together delicious textures and flavors.
3.Sautéed Rutabaga or Turnips Glazed with Honey and Rosemary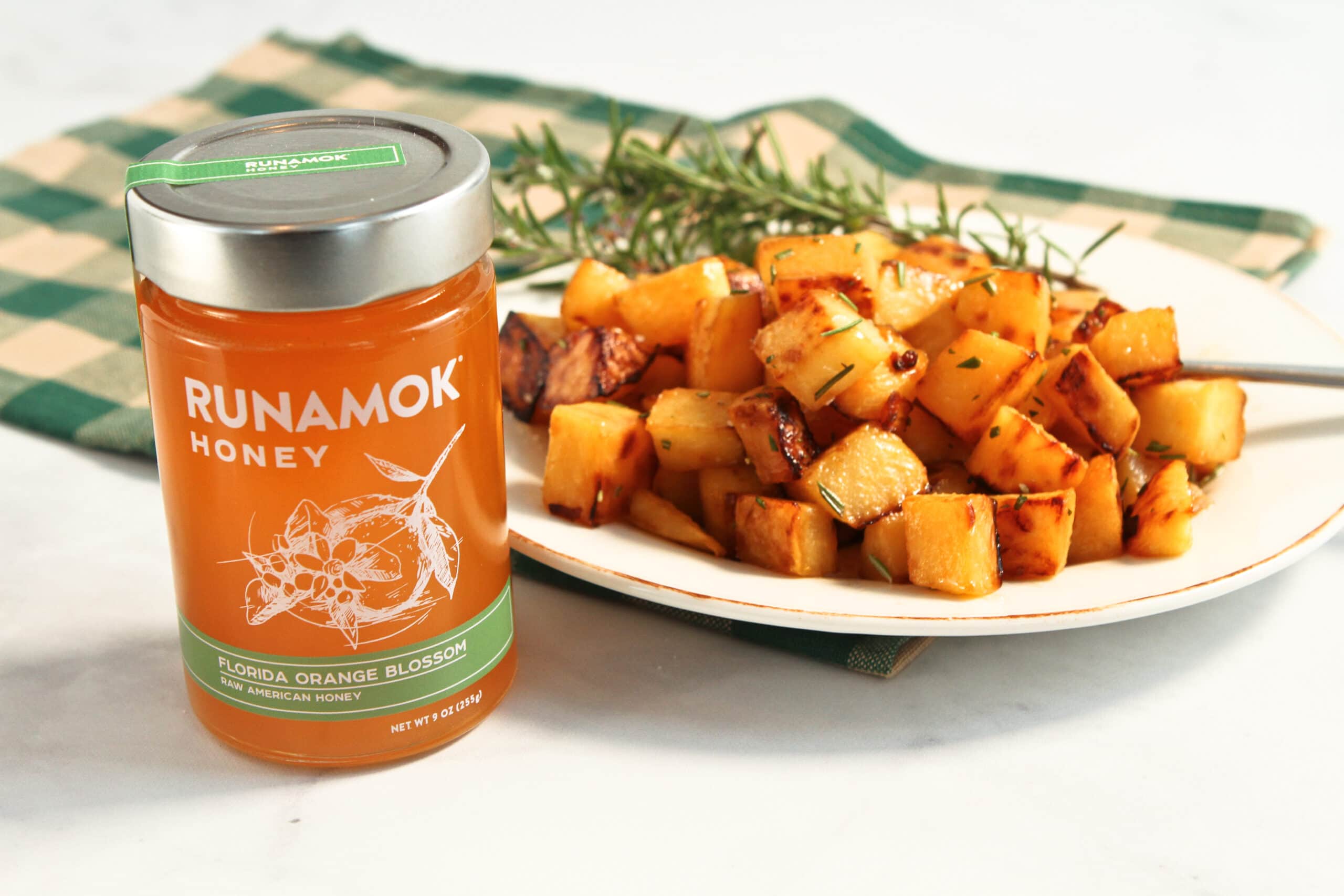 Turn the often overlooked rutabaga or turnip into the star of your table with our Sautéed Rutabaga or Turnips Glazed with Honey and Rosemary. Sautéed to perfection and glazed with Hibiscus Flower Infused Honey, this dish is an unforgettable blend of earthy and sweet– and a testament to how the right ingredients can transform simple veggies into a gourmet dish.
4.Saffron Honey Butter Glazed Carrots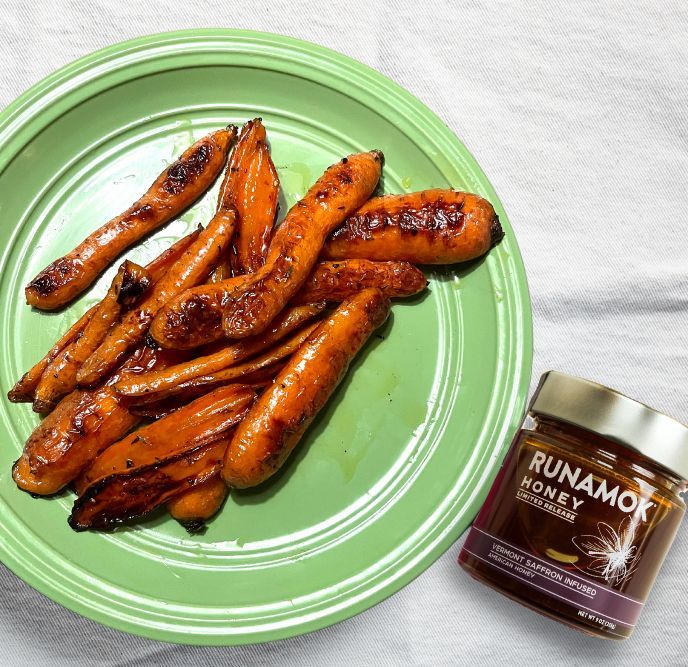 For a new take on a classic veg, try our Saffron Honey Butter Glazed Carrots. Baby carrots are gently roasted with a glaze of butter, Saffron Infused Honey, and thyme. A simple side dish, these elevated carrots are so delicious, it's hard not to eat them straight off the tray.
5. The Elvis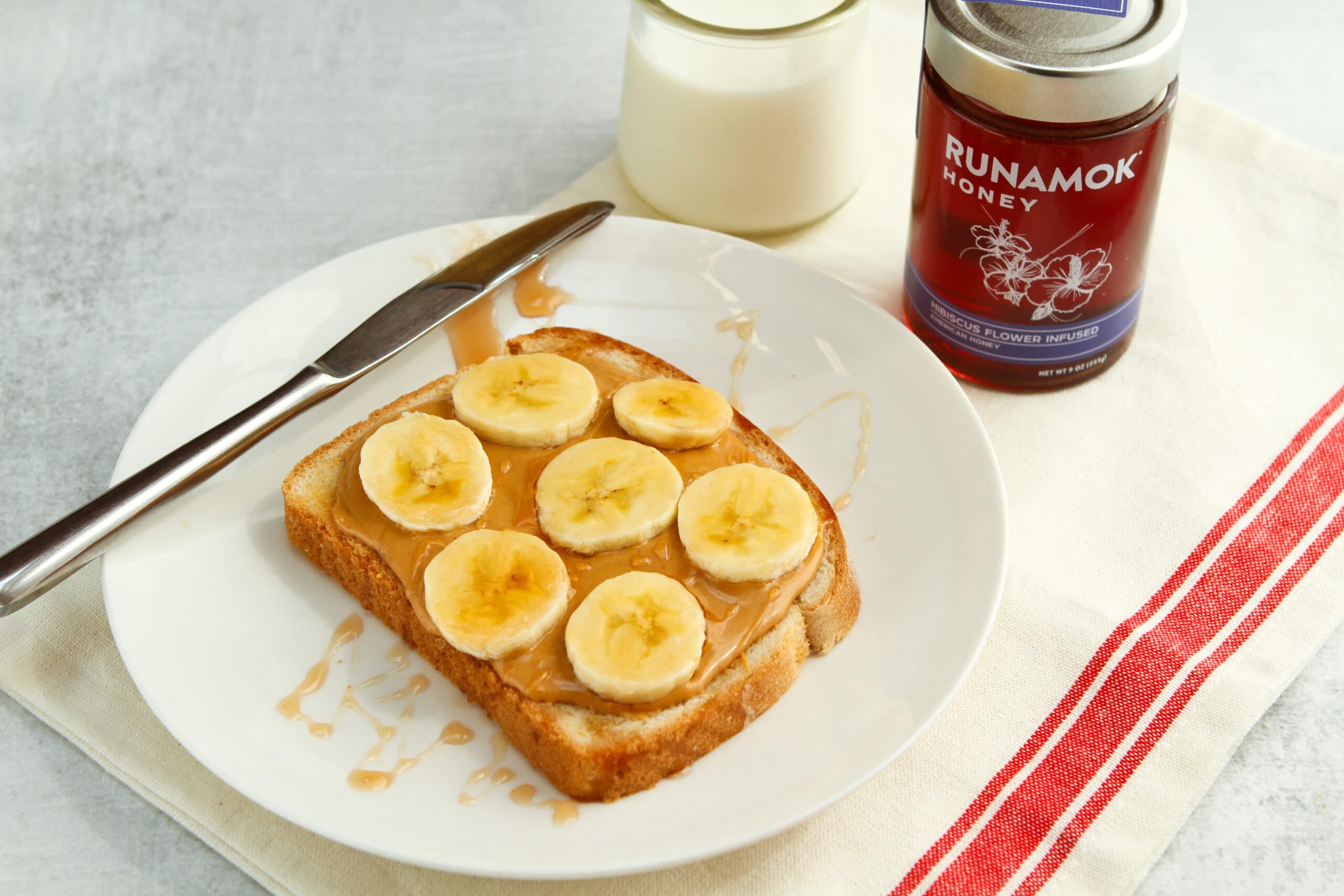 Legend has it that Elvis's favorite sandwich was peanut butter and banana. We honor the king of Rock 'n' Roll with our version of his favorite– complete with a drizzle of our Hibiscus Flower Infused Honey. The Elvis is a treat that's both nostalgic and gourmet.