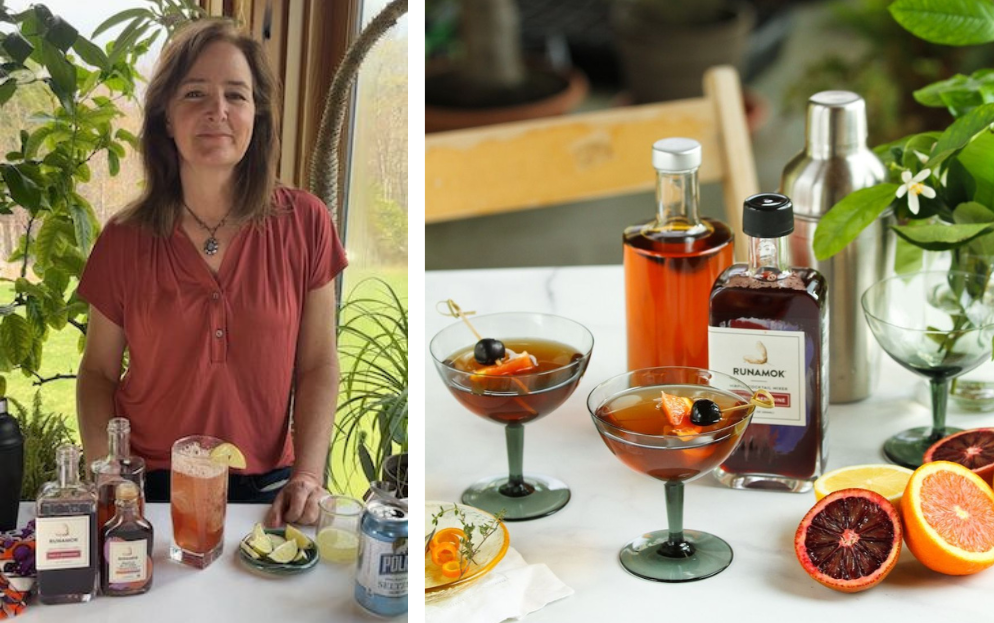 Who knew an old classic could bring so much fun?
Usually when we introduce a new product I create some recipes to give some guidance on how to use it. But when our new Maple Grenadine arrived in my kitchen, I realized there was already a canon of cocktail recipes to explore: Singapore Sling, Tequila Sunrise, even a Shirley Temple. There were so many with familiar names that I had never tried because I didn't care for the overly sweet grenadine that I remembered from childhood. Our Maple Grenadine is tart and fruity so it gives a nice boost of flavor, acidity, and a little sweetness, without tasting like you added a melted popsicle.
It turns out all of those old classics are really good when you make them with high quality ingredients.
Not only did I try the familiar ones, but researched others like Ward 8 and El Presidente that disappeared on bar menus mid-century but have started to make a comeback. It is also really good in non-alcoholic drinks. I mixed it with our maple tonic and seltzer and the combination was unexpectedly fantastic; the tonic makes it taste like an adult drink and both ingredients add just the right amount of sweetness for a refreshing summer bevy. I liked it so much that I named it Swear Jar because it's so #$%& good.
Our recipe page is full of original ways to use our unique syrups, but in the case of Maple Grenadine, we curated a list of classics that we highly recommend trying with our new take on the traditional – as well as a few tasty originals.
If you're ever in doubt, just add a splash to champagne or prosecco for the perfect summer evening cocktail. Enjoy!
– Laura Sorkin
Co-founder of Runamok