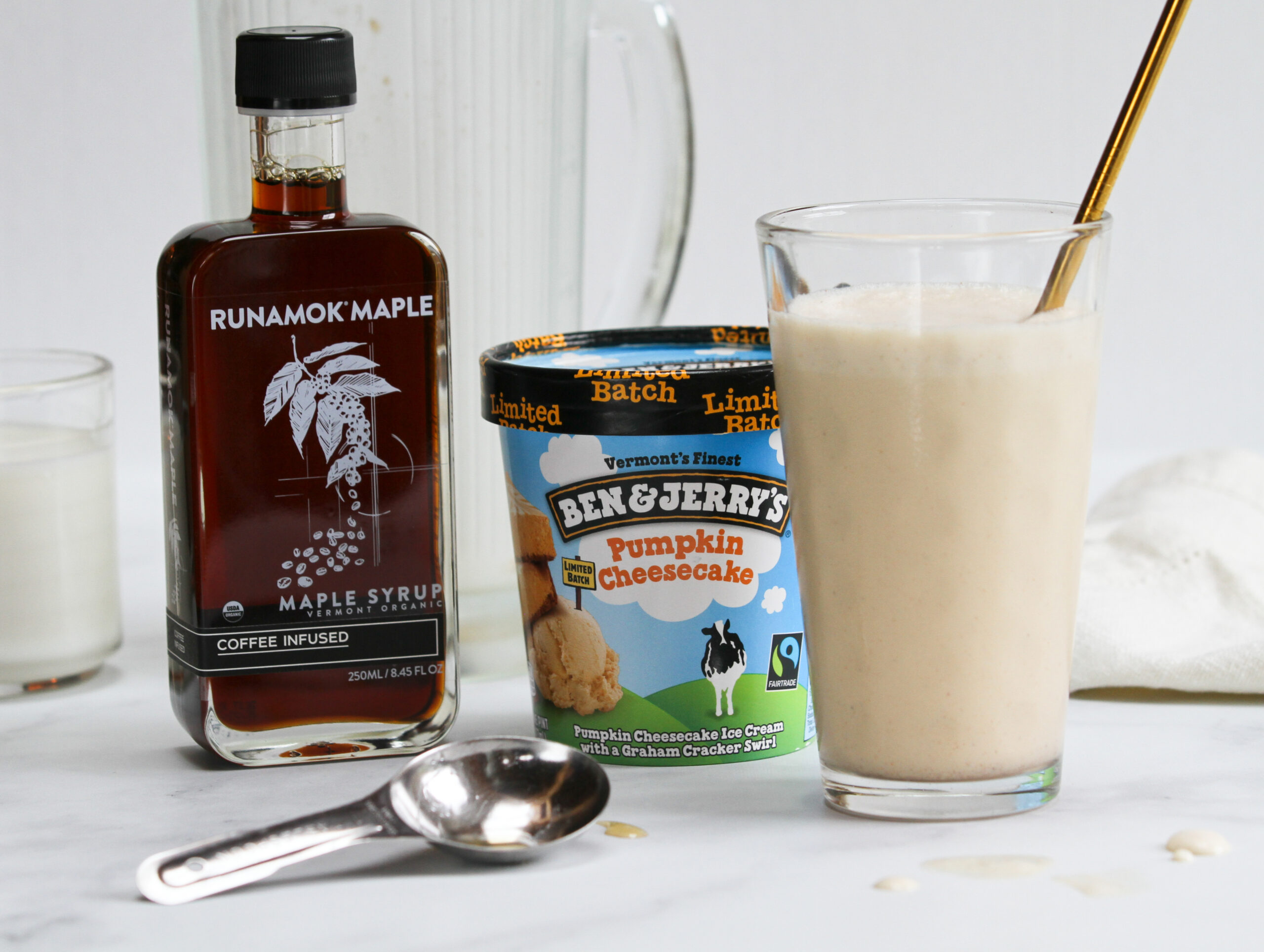 Ben & Jerry's has a team of culinary geniuses known as Flavor Gurus who are responsible for beloved flavors like Cherry Garcia and Phish Food. The Gurus are superstars in the Vermont food community and we were flattered to learn that they were smitten with our syrup. When we sent our Coffee Infused Maple Syrup to them, they paired it with two unexpected flavors: Pumpkin Cheesecake (a fall Limited Batch flavor) and Non-Dairy Caramel Almond Brittle.
With open minds and many spoons we tried it.  Holy Blam-o, Wow. The first combo is like the best pumpkin pie a la mode you've ever tried (they use real pumpkin) with a backbone of coffee sweetness swirled through.  We loved it so much, we turned it into a milkshake.  
The second combo was sultry with the almonds and coffee doing a tango, each flavor heightening the other, yet remaining themselves. The dessert is 100% vegan but after trying it, the consensus was 'Milk who? Another scoop with extra syrup, please.'
To enjoy the Coffee Infused with Non-Dairy Caramel Almond Brittle, just put a righteous large scoop in a bowl and drizzle syrup to your heart's content.  To make the milkshake, see the recipe below.
Pumpkin Latte Milkshake
2 large scoops Ben & Jerry's Pumpkin Cheesecake Ice Cream
1/4 cup milk
2 – 3 tablespoons Runamok Coffee Infused Maple Syrup
Put all ingredients in a blender and puree.  Top with extra Coffee Infused Syrup (optional)