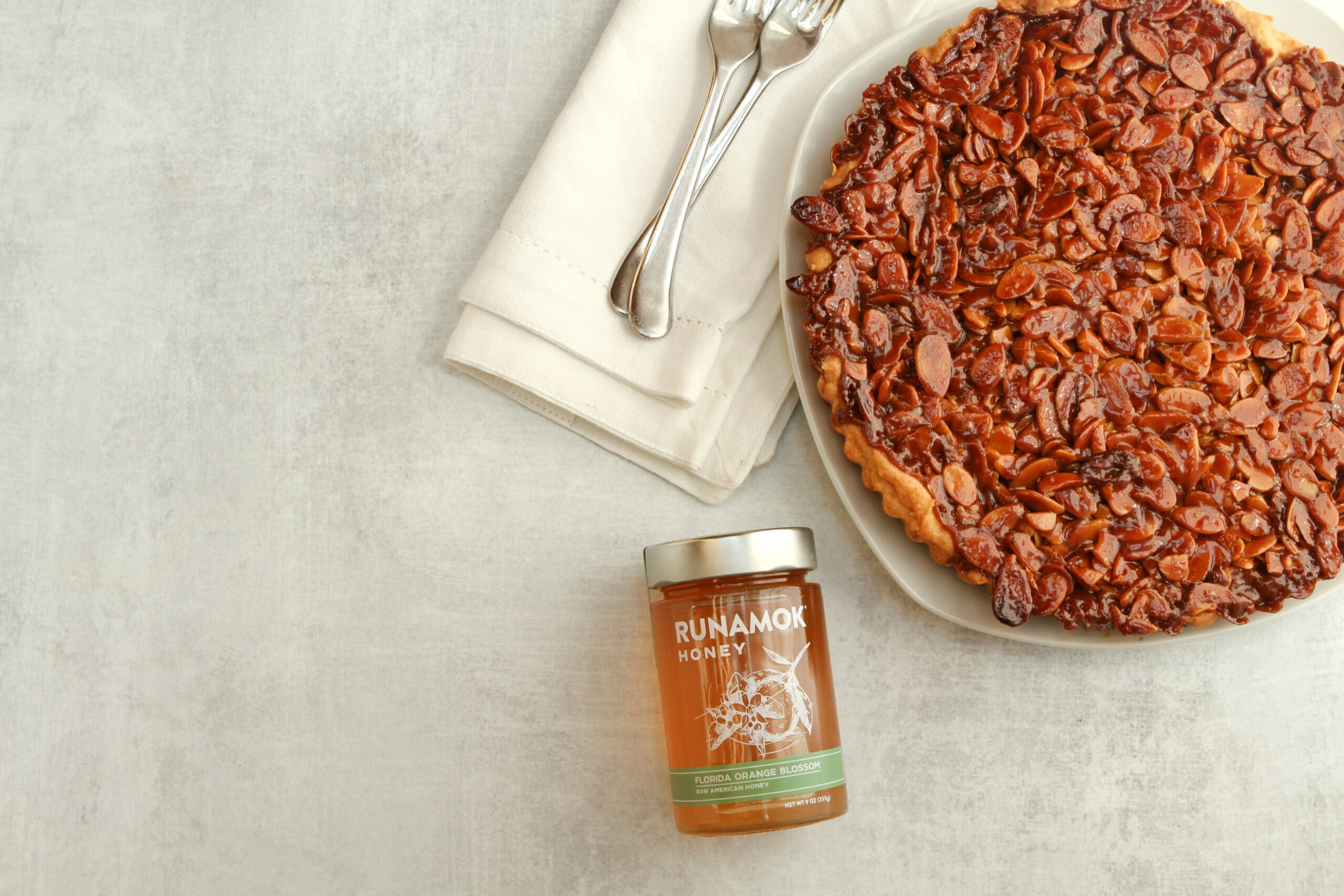 1 navel orange
1 3/4 cups flour
1/3 cup confectioners' sugar
1 teaspoon kosher salt
12 tablespoons cold, unsalted butter, diced
1/2 cup superfine sugar
1/4 cup dark brown sugar
1/4 cup Runamok Orange Blossom Honey
1 cup extra heavy whipping cream
2 cups sliced almonds 
Butter a 9" tart pan with removable bottom and set aside.
Crust: zest the orange fully and then juice it. Combine the flour, confectioners' sugar, zest and salt in a medium bowl. Add the butter pieces and blend with a fork until the mixture is crumbly. Add the orange juice and stir until the dough comes together in a ball. 
Press the dough evenly into the tart pan. Put in the fridge to chill for about an hour.
Caramel: put the sugar, brown sugar and honey into a medium saucepan. Heat on medium-high until the sugar is melted and the color has turned a little brown. Slowly add the cream and stir to incorporate. Continue stirring until the mixture is thickened. Add the nuts and set aside.
Preheat the oven to 375. Remove the tart pan from the fridge and pour the nut mixture in, distributing evenly. Put the pan in the oven and bake for 20 – 30 minutes or until the crust has turned golden brown.
Remove from the oven and let cool. Slice into wedges to serve.