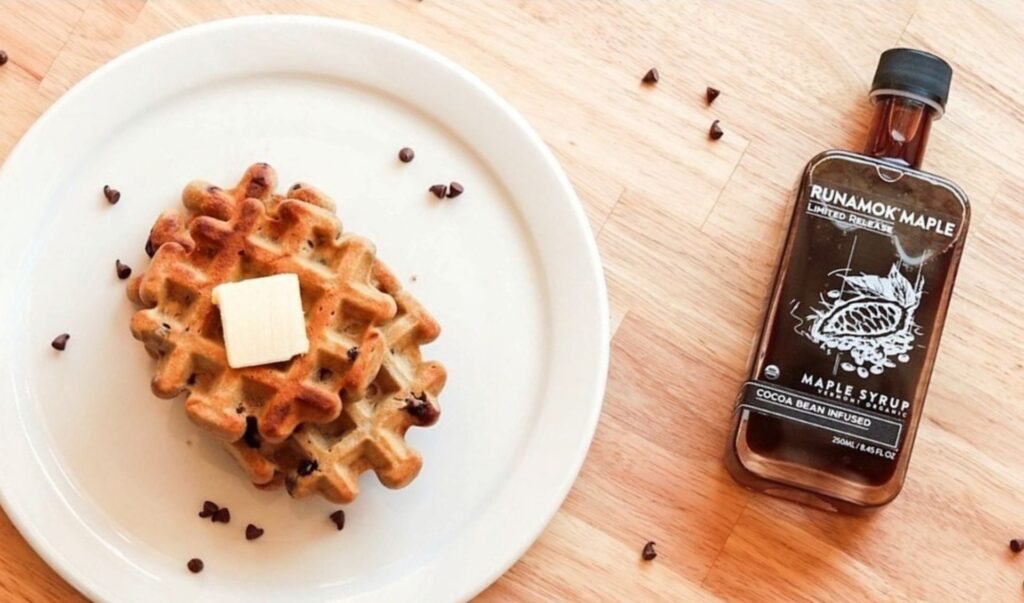 This January, chocolate and maple come together for one of our most popular limited releases. Cocoa Bean Infused Maple Syrup is back by popular demand!
With Valentine's Day right around the corner, now is the time to show that special someone you really care. Sure, you could just pick up another box of chocolates or flowers like every other couple on the block, but we all know nothing says "I love you" like rich, luscious maple syrup infused with a decadent and complex chocolate flavor.
This syrup is perfect poured over ice cream, French toast, or, even better, ice cream French toast. For best results, serve to your beloved as breakfast in bed. Now that's romance!
We have infused roasted cocoa nibs in our pure maple syrup to create a combination that is both luscious and complex. Heavily weighted toward the chocolate flavor, drizzle for a decadent breakfast, sweeten up dessert, or use anywhere that chocolate sauce applies… which is pretty much everywhere.
---
Valentine's Recipes You'll Love