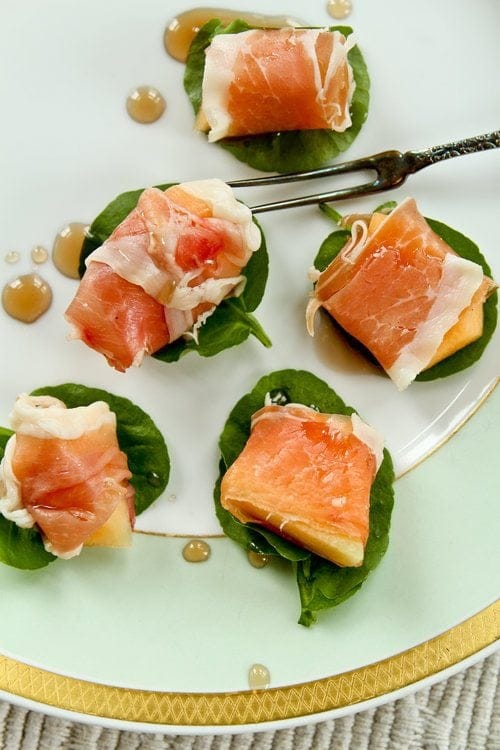 It's a fine line between classic and boring. Yes, Prosciutto and Melon is eternally delicious but what does it say about us as cooks if we never venture beyond the classics. I was playing around with the flavor of the Elderberry Infused Maple Syrup and realized its fig flavor would work well with Prosciutto. But pouring syrup on ham and putting out some toothpicks didn't seem like an option. So the melon was introduced to give it some substance. But then it was too sweet and thus the peppery watercress was added. The result is a melding of woodsy, figgy Elderberry, salty, buttery Prosciutto, honey-like melon and zingy cress: Prosciutto and Melon 2.0.
Prosciutto and Melon 2.0
8 slices top quality Prosciutto
1 cantaloupe
1 bunch fresh watercress
Elderberry Infused Maple Syrup
Cut the melon into bite-sized chunks. Wrap each piece with a strip of Prosciutto. Place each piece on one or two leaves of watercress and drizzle with Elderberry Infused Maple Syrup to taste.