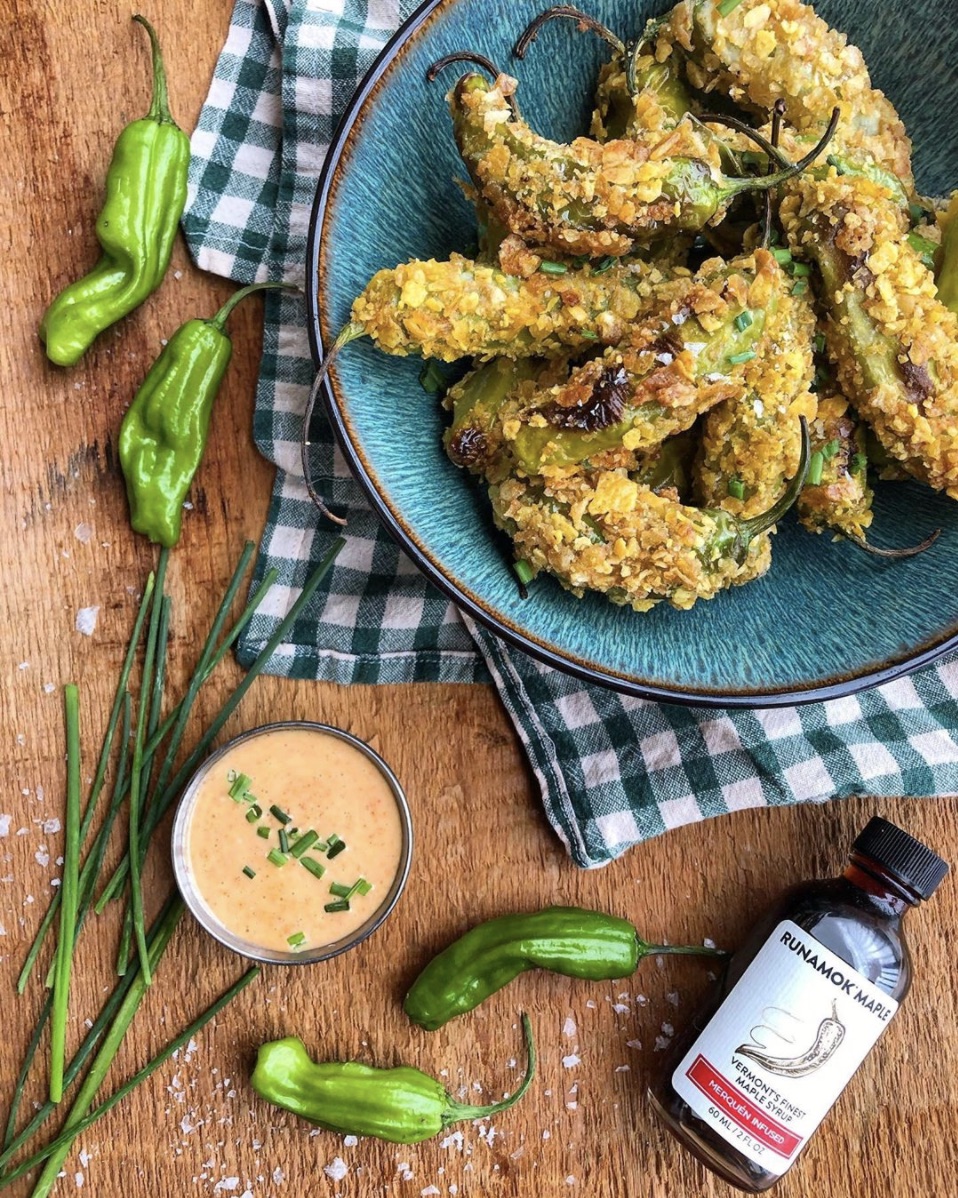 Ingredients:
1/2 pound shishito peppers
1/2 cup flour
1 egg 
2/3 cup plantain chips 
1/4 cup mayonnaise 
2 tablespoons Runamok merquén infused maple syrup
1 teaspoon smoked paprika 
1 teaspoon lemon juice 
Salt and pepper to taste 
Instructions:
Preheat the oven to 450°
Wash and dry the shishito peppers, and set them aside. Pulse the plantain chips in a food processor until fine. Put the plantain chips, flour, and egg into three separate shallow bowls. Dip the peppers into the flour, then egg, then plantain chips, turning to coat thoroughly in each bowl. These are easy to coat because you can hold the stem and not have to worry about keeping a wet hand and dry hand! 
Place peppers onto a baking sheet and into the preheated oven. Bake for about 12-18 minutes, turning once during cooking, until the crust starts to turn golden brown. 
While the peppers are in the oven, mix together the mayonnaise, maple syrup, smoked paprika, lemon juice, and salt and pepper in a small bowl. Mix well with a fork or whisk until well combined. 
Eat right away!