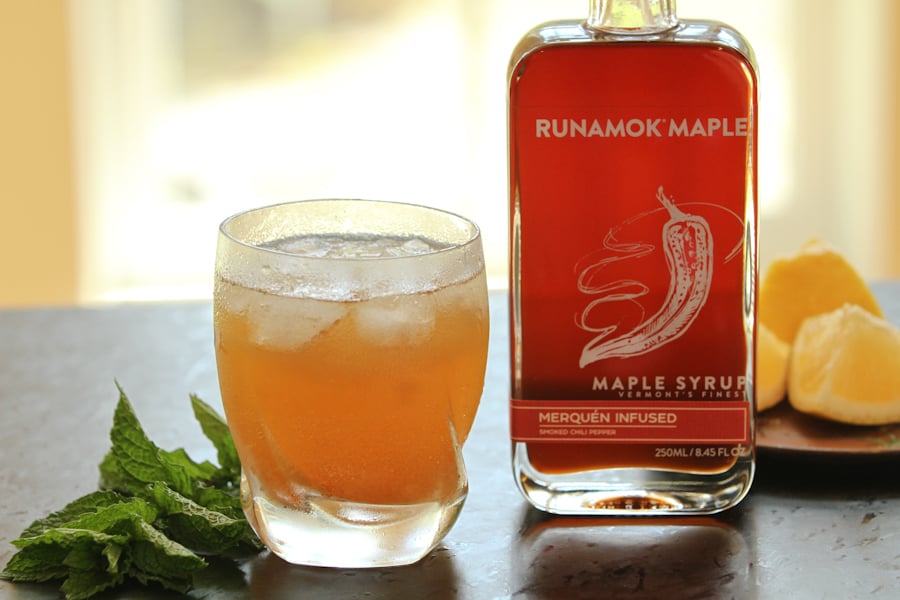 Our Merquén Infused Maple Syrup has a smoky chili pepper kick to it which makes for a very lively cocktail.  The apricot jam gives it a calming base of homey, sweetness which is promptly brought to attention by the spicy Merquén and piquant ginger beer. The rum provides a bridge for all of the flavors to meet in the middle.   If you want to tread lightly into this good concoction, start with just a teaspoon of Merquén and taste, then add more to your liking.
Cuidado means 'caution' in Spanish.  I suggest you prepare yourself for something unusual and truly delicious.
Cuidado
Put the first four ingredients in a tall glass and stir until the jam is dissolved.  Add ice then top with ginger beer and serve.