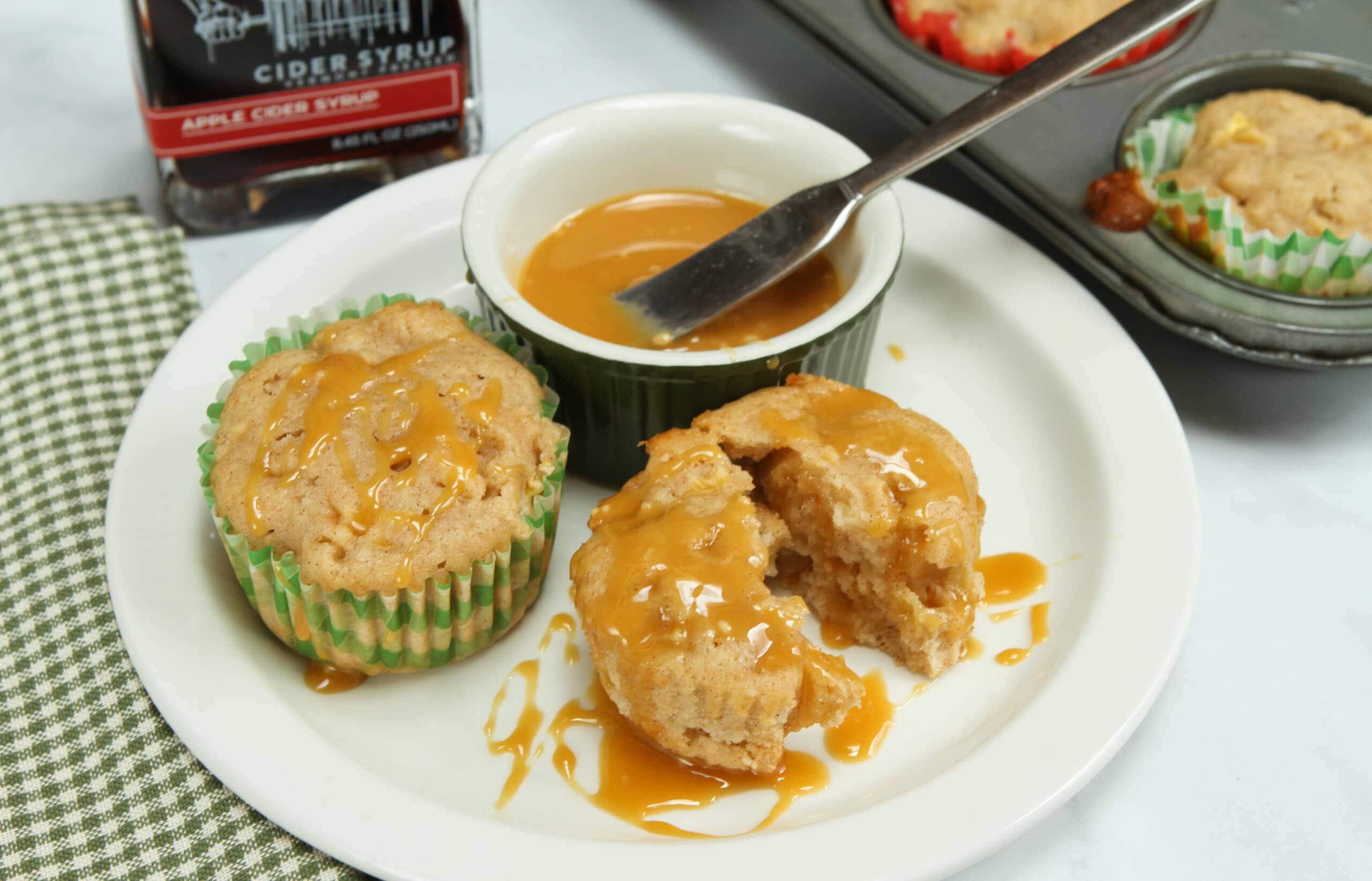 This recipe is a good example of how Cider Syrup not only makes for a nice topping but also ramps up the base. Just a teaspoon takes the place of vanilla extract to add complexity and flavor to the cake and accents the apples beautifully. 
When making muffins with fruit, dice it as small a you can manage (½ inch) for best distribution within the batter.
2 cups flour 
1 ½ tsp baking powder
½ tsp salt
2 tsp ground cinnamon
½ cup butter at room temperature
1 cup granulated sugar
2 large eggs
1 tsp Runamok Cider Syrup
½ cup milk
1 ½ cups peeled, diced apples
3 Tbsp confectioners' sugar
3 tsp Runamok Cider Syrup
Preheat oven to 375 and prepare muffin cups by buttering each cup or placing paper liners in each. 
Sift together the flour, baking powder, salt, and cinnamon and set aside.
In a large bowl, cream the butter and sugar together until light and fluffy. Add the eggs and Cider Syrup and blend well. Alternatively add the flour mixture and milk until fully incorporated. Fold in the apples.
Fill each muffin cup ¾ to the top and place in the oven. Bake for about 20 minutes or until a fork inserted comes out clean. Set aside to cool.
Prepare the glaze by mixing confectioners' sugar and Cider Syrup. It should be fairly thick but still barely pourable. Drizzle over cooled muffins and serve. Makes about 18 muffins.