Runamok New Flavor Contest
Thanks for playing!
The ballots are tallied, the numbers are crunched, and the results are in…
the winner of our 2022 New Flavor Contest is:
PINEAPPLE UPSIDE-DOWN MAPLE SYRUP!
Our R&D experts have been hard at work in the flavor lab to bring your top choice to fruition…
Thank you to
Rachel M.
and
Jenna H.
who each earned prizes for nominating the winning flavor. Congratulations to
Katherine M.
, the winner of our grand prize – a year of Runamok's
Bottle of Month Club
.
Finally, thank you to everyone who participated in nominations and voting rounds for this contest. Your input is greatly appreciated and your creativity is inspiring. We had over 700 great flavors submitted, so it's possible you haven't seen the last of some of our other runner-ups… but first, Pineapple!

THE OVERVIEW
Maple Madness, Cocktail Craze, Honey Hysteria – get in on the action!
We received over 700 nomination submissions for our new flavor contest. After much deliberation, our flavor experts have narrowed it down to the top 16 contenders to battle it out head-to-head for the winner, which will become a new Runamok limited release.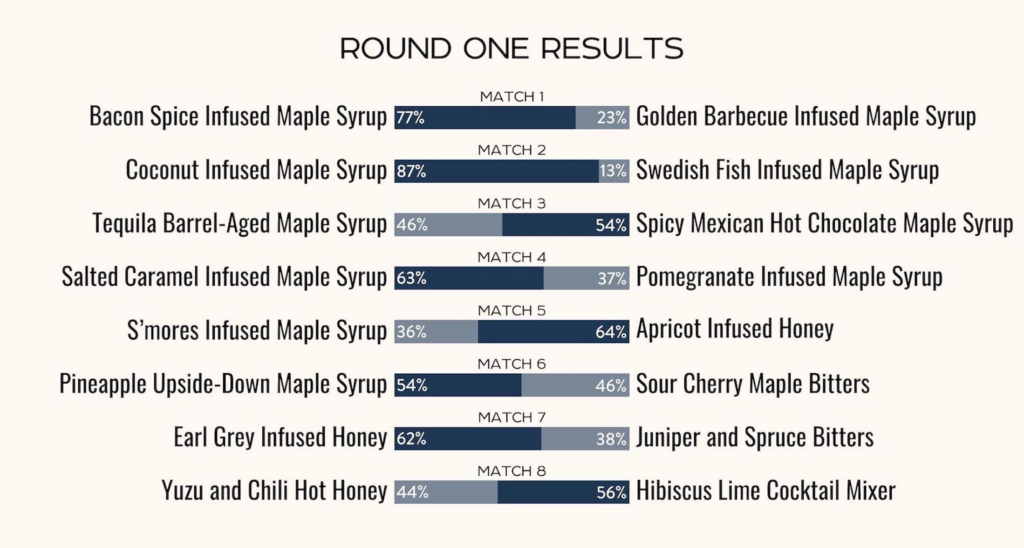 From March 02 – March 10, we crowd-sourced your best suggestions for a new flavor of maple syrup, cocktail mixer, bitters, or honey. We were blown away by the response and received over 700 nominations! Now, the flavor experts on our Research and Development team have narrowed it down to a bracket of top 16 contenders who will face off in head-to-head contests – and you get to vote for who advances to the big time. Voting tips off on March 13, and bracket rounds will advance until a final winner is announced on April 04. The winning flavor will be available for pre-order at the end of the tournament, and our flavor alchemists will get to work bringing this to life for a limited run later this year. One lucky participant will win our grand prize – a year of Runamok maple syrup – and plenty of other sweet prizes will be awarded along the way!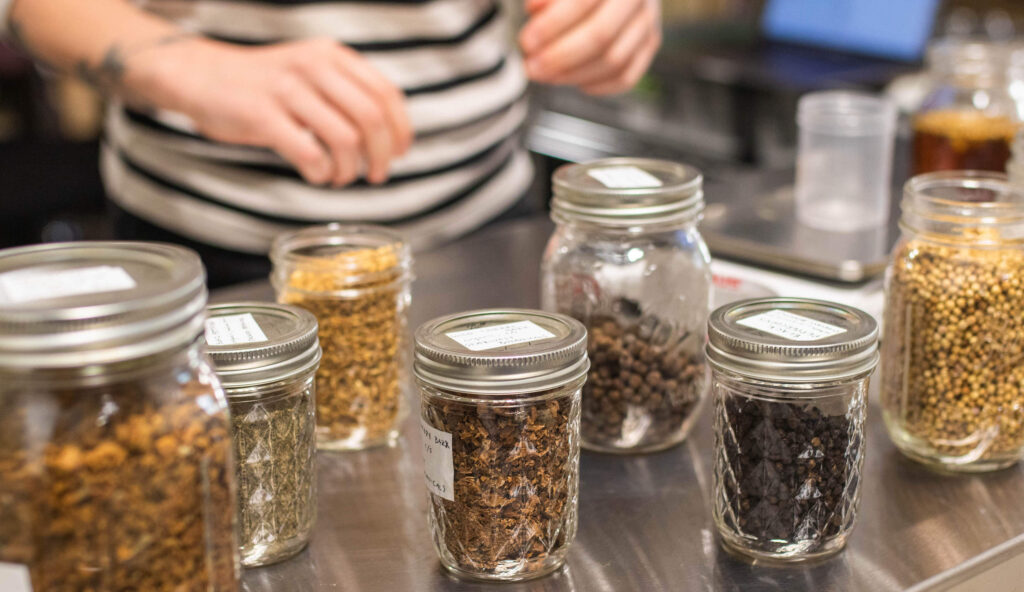 ---
THE SCHEDULE
Open Flavor Nominations:
Tuesday, March 01 – Thursday, March 10, 2022

Bracket Announcement:
Sunday, March 13, 2022
Voting Rounds:
Round 1 (Round of 16): Sunday, March 13 – Friday, March 18, 2022
Round 2 (Round of 8): Saturday, March 19 – Thursday, March 24, 2022
Round 3 (Round of 4): Friday, March 25 – Wednesday, March 30, 2022
Round 4 (Round of 2): Thursday, March 31 – Sunday, April 03, 2022
Winner Announced: Monday, April 04, 2022
---
TERMS AND CONDITIONS
See the complete contest terms and conditions here.