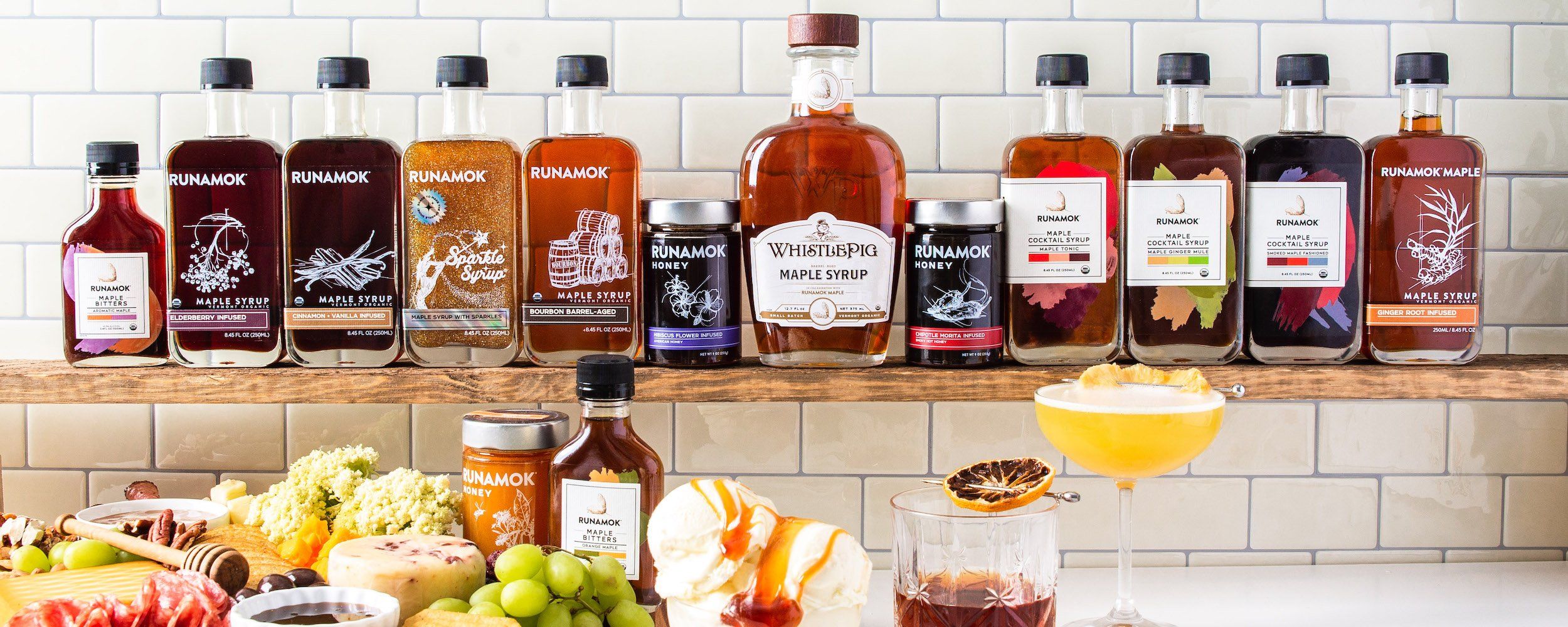 Maple Madness: Runamok New Flavor Contest
We're back for more… the second annual new flavor contest is here!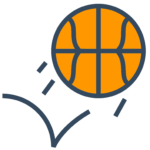 CAST YOUR VOTE FOR A CHANCE TO WIN ONE YEAR OF RUNAMOK MAPLE
HOW IT WORKS

Maple Madness, Cocktail Craze, Honey Hysteria – get in on the action. We're holding a bracket style tournament competition to determine a new Runamok limited release flavor!
Between March 01-13, we'll be crowd-sourcing your best suggestions for a new flavor of maple syrup, cocktail mixer, bitters, or honey. No wrong answers, anything goes. From there, our Research and Development team will narrow it down to a bracket of the top sixteen contenders who will face off in head-to-head contests – and you get to vote for who advances to the big time.
Voting tips off on March 14, and four bracket rounds will advance until a final winner is announced on April 04.
The winning flavor will be available for pre-order at the end of the tournament, and our flavor alchemists will get to work bringing this to life for a limited run later this year.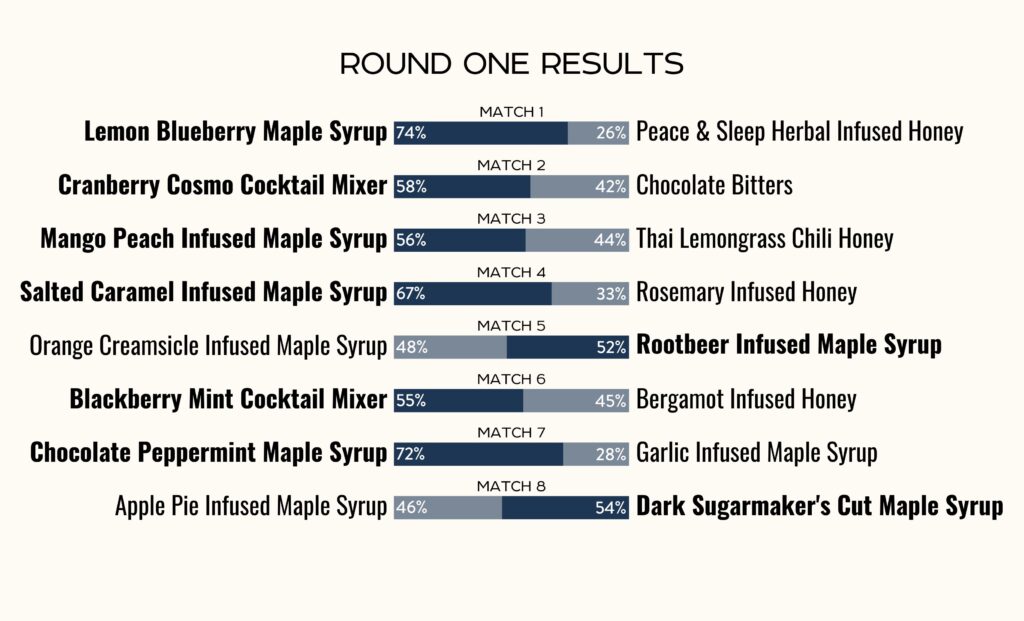 THE GRAND PRIZE
All participants have the chance to win a year of Runamok maple syrup. Anyone who submits a nomination or casts their votes is automatically entered for a chance to win a 12-month Subscription to our Bottle of the Month Club – plus plenty of other sweet prizes will be awarded along the way!
THE SCHEDULE
Open Flavor Nominations: Wednesday, March 01 – Monday, March 13
Bracket Announcement: Tuesday, March 14
Voting Rounds:
Round 1 (Round of 16): Tuesday, March 14 – Sunday, March 19
Round 2 (Round of 8): Monday, March 20 – Friday, March 24
Round 3 (Round of 4): Saturday, March 25 – Wednesday, March 29
Round 4 (Round of 2): Thursday, March 30 – Monday, April 03
Winner Announced: Tuesday, April 04
TERMS AND CONDITIONS
See the complete contest terms and conditions here:
2022 CONTEST RESULTS
Check out a full recap of the 2022 competition here or try our 2022 New Flavor Contest Winner Pineapple Upside-Down Infused Maple Syrup.