Bourbon cocktail with fresh strawberries and mint
Maple Berry Smash
Prep Time: less than 10 minutes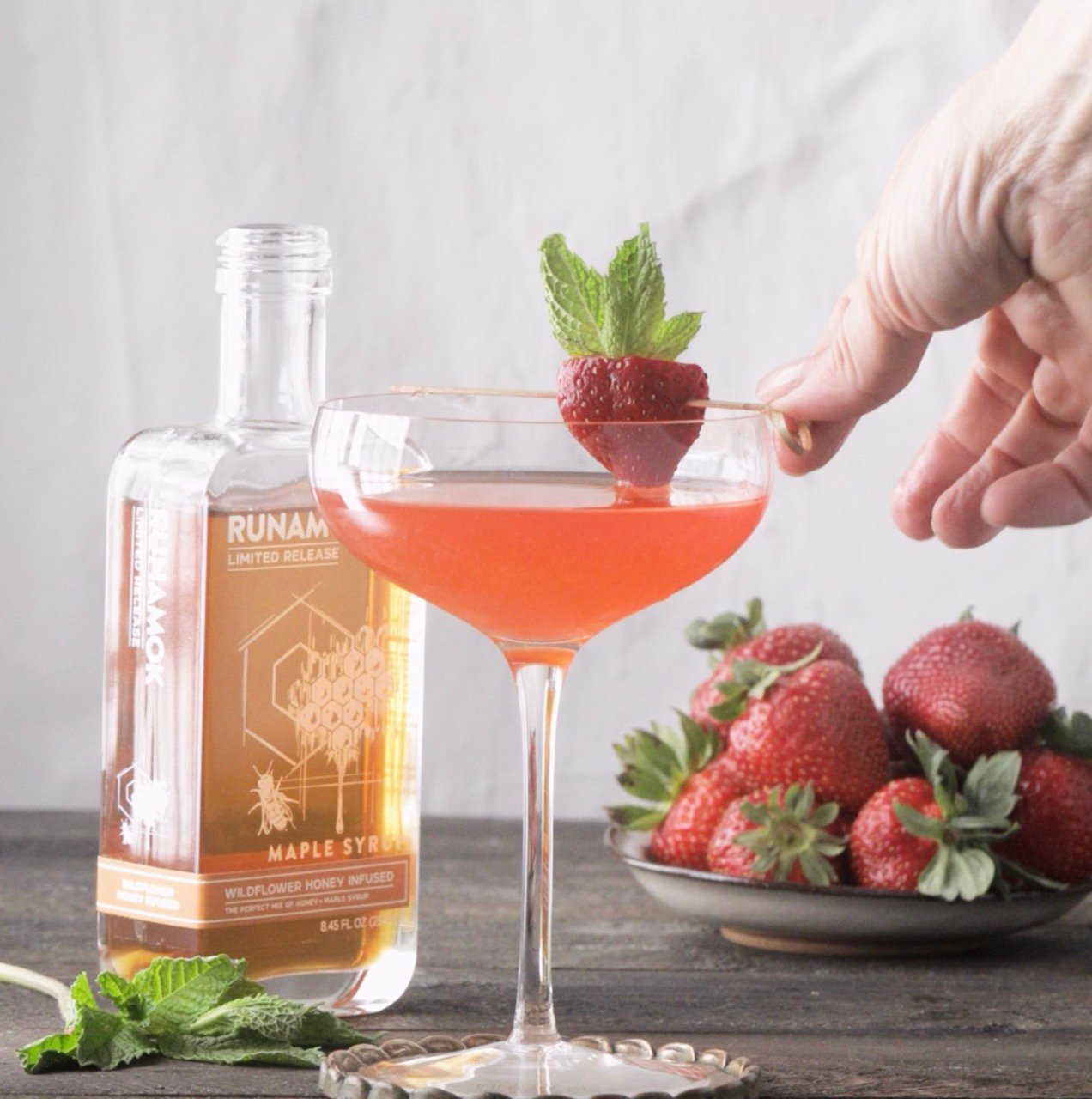 Ingredients
4

s

t

r

a

w

b

e

r

r

i

e

s

6

m

i

n

t

l

e

a

v

e

s

j

u

i

c

e

o

f

½

l

e

m

o

n

2

o

z

b

o

u

r

b

o

n

i

c

e
Instructions
1

Add strawberries, mint, and lemon juice to a cocktail shaker. Muddle until the berries release their juices and the mint is fragrant!

2

Add wildflower honey maple syrup and a good bourbon. Add ice and shake until it's very very cold.

3

Strain into a coupe glass and garnish with a berry and/or mint leaves. *note: this would also be fantastic with blackberries.