Runamok: The Perfect Corporate Gift
Elegant, premium, and, most importantly, a gift that you would be happy to receive. Runamok's line of specialty food products are a choice gift for anyone who appreciates good food and drink.  Our gorgeous bottles and stunning packaging covers all ends of the gifting spectrum, with a wide range of products to choose from.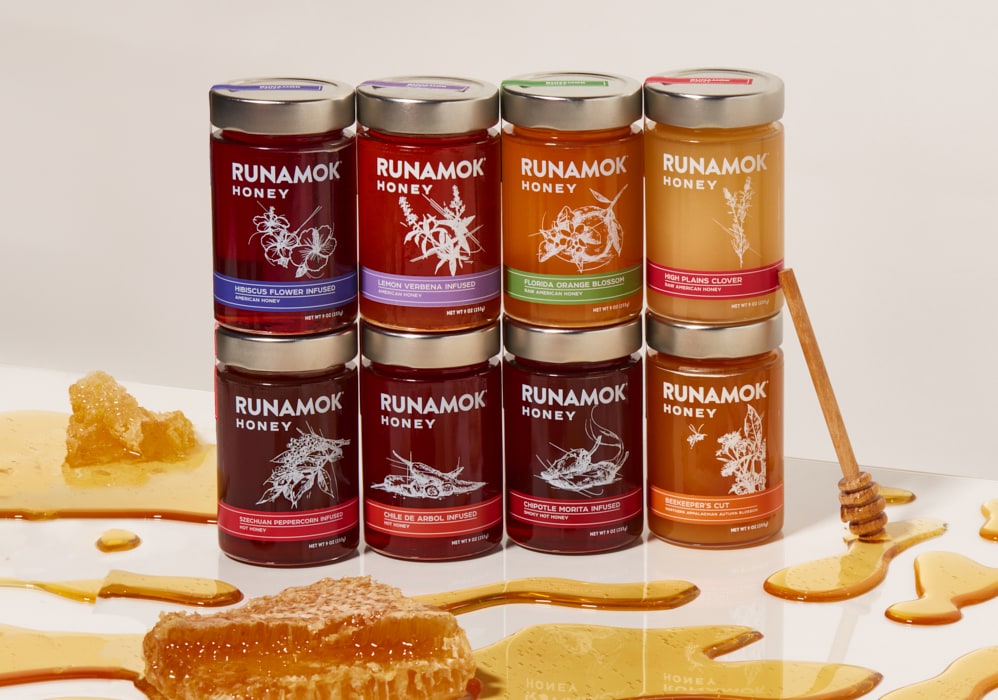 The 2023 Gifting Season is Here!
In addition to our time-tested favorites, we are always coming out with new, delicious and high-quality products to choose from. Our premium line of raw, infused and hot honeys are an elegant, sweet way to show your gratitude. Our barrel-aged, infused, smoked and pure maple syrups are a classic gift for any lover of Vermont maple, while our maple-based cocktail mixers and bitters are a great fit for cocktail connoisseurs. Maple syrup and cocktail offerings are all available in our premium gift boxes, as well as our convenient 'sampler' packs.