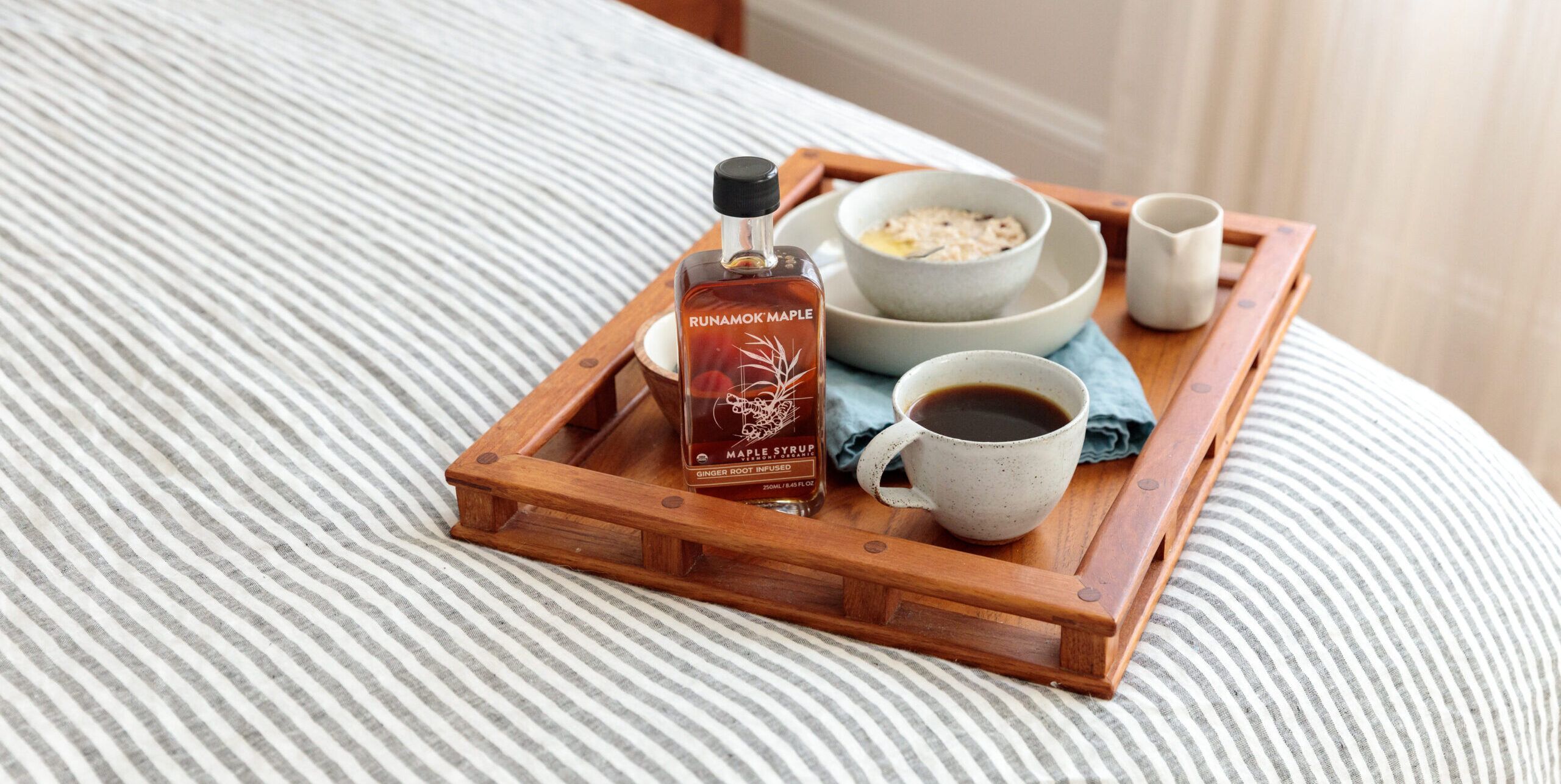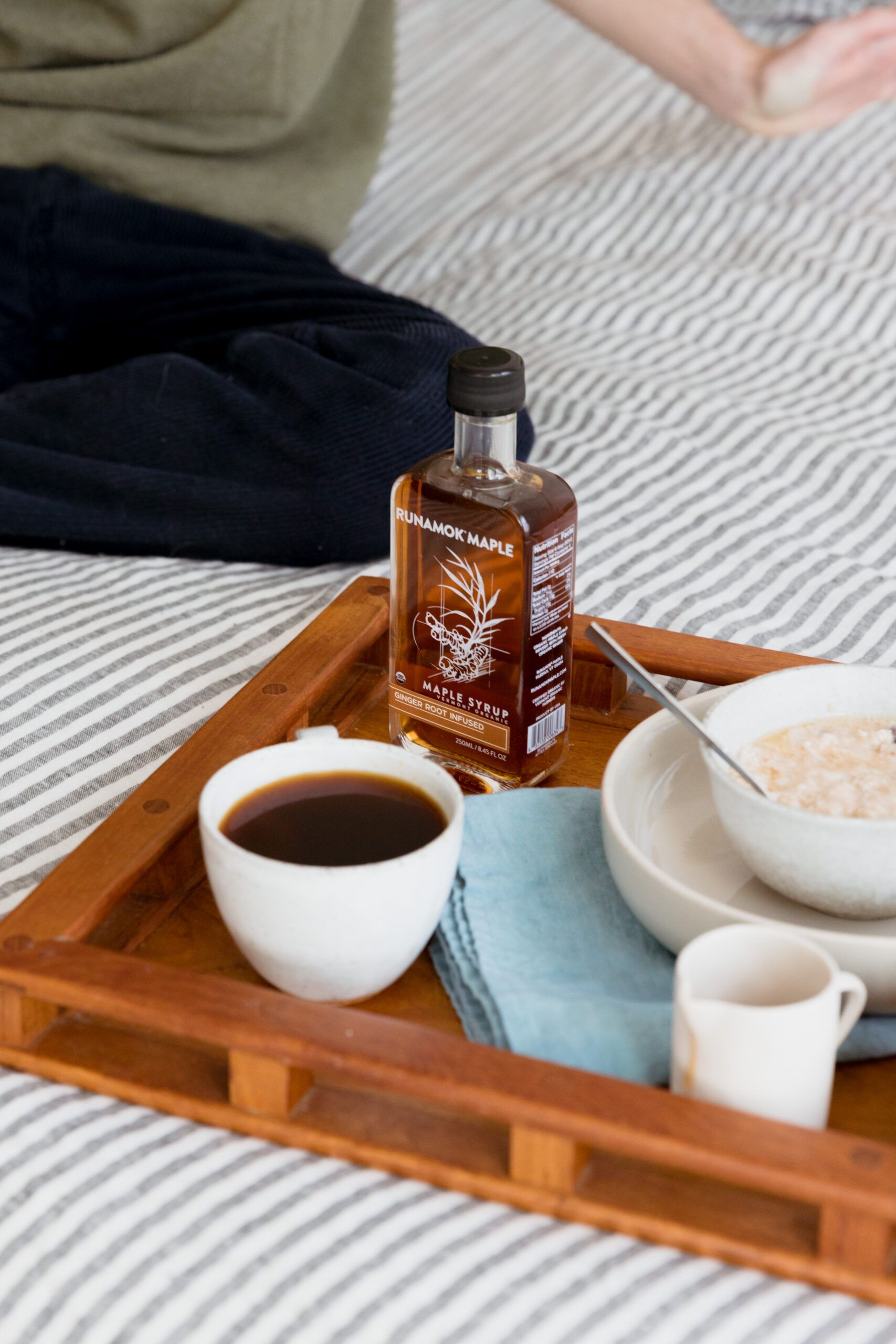 Ginger Infused Maple Syrup
May's Bottle of the Month is our award-winning Ginger Infused Maple Syrup. We use real organic ginger root in this product, resulting in a spicy sweet syrup that's as delicious over fresh fruit, desserts and pancakes as it is on roasted vegetables, meats and shrimp. We have a lot of great recipes developed for this delightful infusion (which you can find here), but below we've selected a few of our fan favorites:
Last Month's Bottle
April's Bottle of the Month was one of our original infusions: Makrut Lime Leaf Infused Maple Syrup. One of our staff favorites year over year, the leaves of the makrut lime add a delicate floral flavor to maple with just a hint of citrus. Ask our President, Curt Alpeter, and he will share his love for this flavor, spotlighting his favorite use, pouring it all over blueberry pancakes. For a surprising level of deliciousness, try it over fresh fruit, yogurt, or summer cocktails.