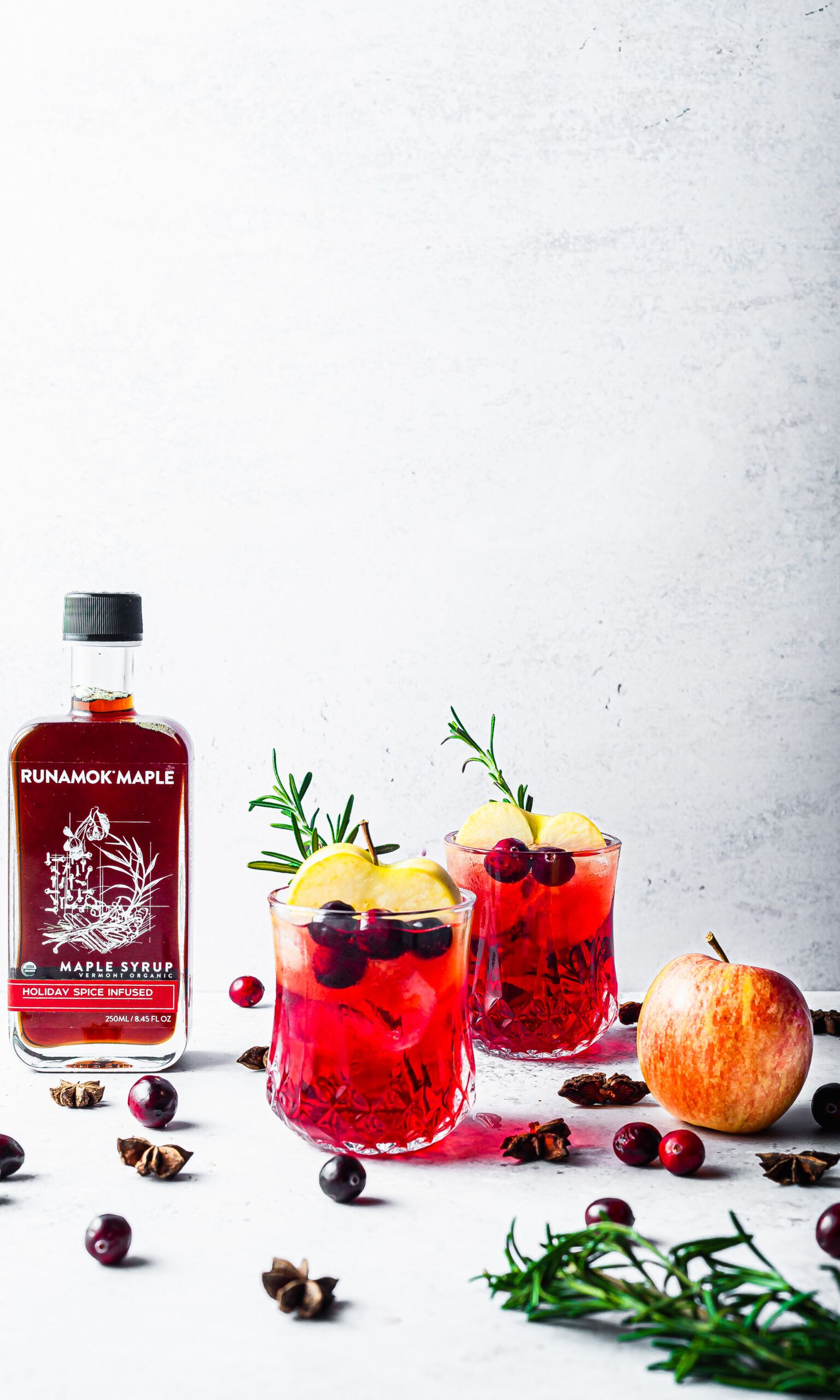 Holiday Spice Infused Maple Syrup
November's Bottle of the Month will help kick you into gear for the holidays. Another seasonal favorite, Holiday Spice Infused Maple has all of the warming flavors that accompany the early winter. Infused with the perfect balance of cinnamon, ginger, nutmeg, vanilla and clove,  you'll be in the spirit in no time with this festive maple syrup. While this syrup is amazing for baking, cocktails and other seasonal spiced treats, it truly shines over pancakes, waffles and French toast when family and friends come for the holidays.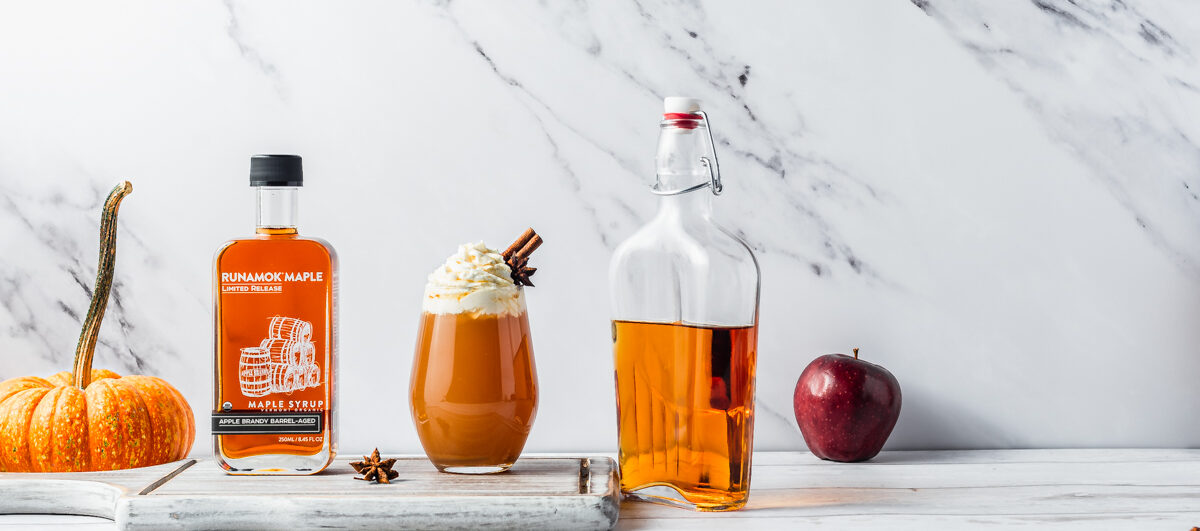 Last Month's Bottle
October's Bottle of the Month was one of our seasonal favorites: Apple Brandy Barrel-Aged Organic Maple Syrup. The best way to welcome the arrival of fall, Apple Brandy is one of our original limited releases and comes back year after year by popular demand. We use apple brandy barrels from our friends over at Laird, America's oldest distillery, to age our organic maple syrup until it reaches peak flavor. This product has a similar profile to our Bourbon Barrel-Aged but boasts definitive vanilla notes with an unmistakable apple finish. Delicious on breakfast favorites, over ice cream, in coffee or as a dessert glaze, you won't be disappointed by this long-time fan favorite!