See the results of our second annual Maple Madness Runamok New Flavor Contest!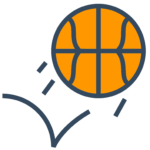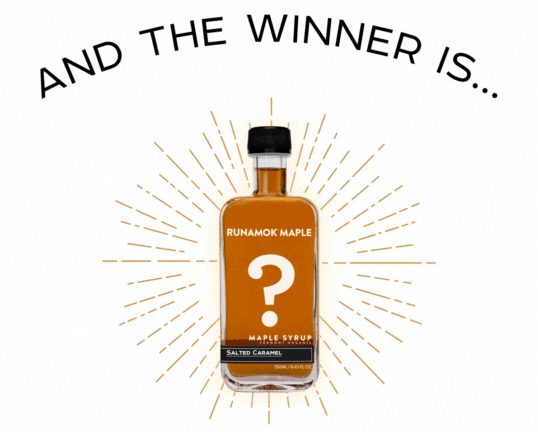 SALTED CARAMEL INFUSED MAPLE SYRUP
After record voter turnout in the final round of our Maple Madness New Flavor Contest, our 2022 runner-up Salted Caramel Infused Maple Syrup came back to clinch the victory over Dark Sugarmaker's Cut Pure Maple Syrup – and a pool of fourteen other top competitors – to be crowned our 2023 Maple Madness Champion and a new Runamok limited release flavor!
Our flavor alchemists are hard at work developing the winning combination to bring this delicious, caramel-y new maple syrup to life. Pre-order is now open to be first in line for a bottle when we begin shipping later this year!

A big thank you to all of our participants – from helping to crowd-source hundreds of fabulous new flavor nominations, to voting through your top picks – you have made our second-annual Maple Madness Tournament a sweet success!
Congratulation to all of our flavor finalists, round prize winners, and to Brandon B., the winner of our Grand Prize – a year of Runamok's Bottle of the Month Club!

LABEL ARTWORK CONTEST: CLOSED

The winning design is #2 – classic caramel candy!
Thanks to our label designer Ray Prado for always thinking outside the bottle with his whimsical designs – you check out more of Ray's work on our product labels, or on his instagram @raymondpradoart.
HOW IT WORKS

Maple Madness, Cocktail Craze, Honey Hysteria – get in on the action. We're holding a bracket style tournament competition to determine a new Runamok limited release flavor!
Between March 01-13, we'll be crowd-sourcing your best suggestions for a new flavor of maple syrup, cocktail mixer, bitters, or honey. No wrong answers, anything goes. From there, our Research and Development team will narrow it down to a bracket of the top sixteen contenders who will face off in head-to-head contests – and you get to vote for who advances to the big time.
Voting tips off on March 14, and four bracket rounds will advance until a final winner is announced on April 04.
The winning flavor will be available for pre-order at the end of the tournament, and our flavor alchemists will get to work bringing this to life for a limited run later this year.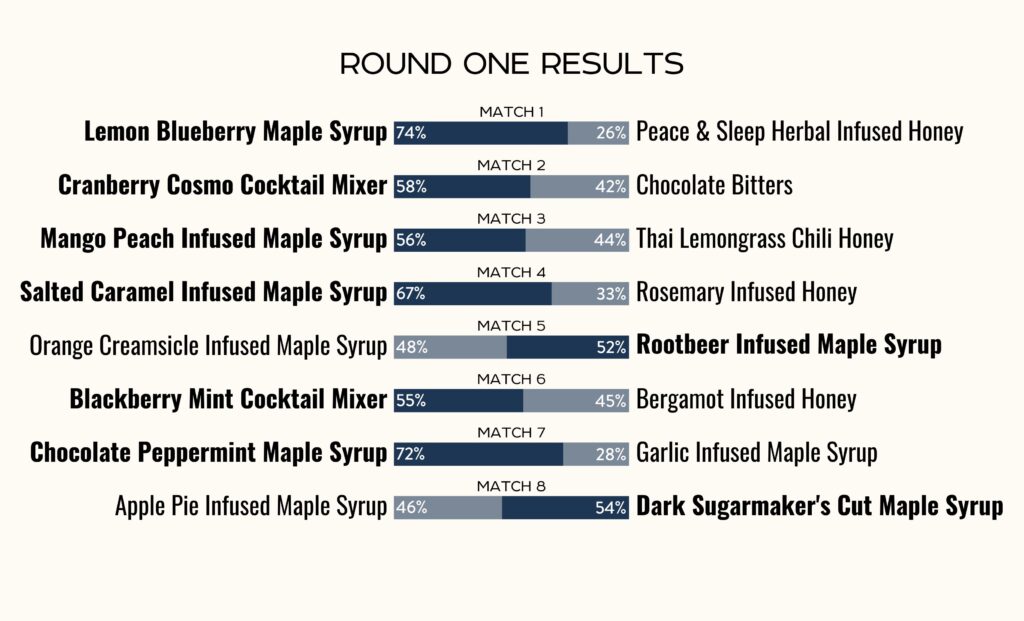 THE GRAND PRIZE
All participants have the chance to win a year of Runamok maple syrup. Anyone who submits a nomination or casts their votes is automatically entered for a chance to win a 12-month Subscription to our Bottle of the Month Club – plus plenty of other sweet prizes will be awarded along the way!
THE SCHEDULE
Open Flavor Nominations: Wednesday, March 01 – Monday, March 13
Bracket Announcement: Tuesday, March 14
Voting Rounds:
Round 1 (Round of 16): Tuesday, March 14 – Sunday, March 19
Round 2 (Round of 8): Monday, March 20 – Friday, March 24
Round 3 (Round of 4): Saturday, March 25 – Wednesday, March 29
Round 4 (Round of 2): Thursday, March 30 – Monday, April 03
Winner Announced: Tuesday, April 04
TERMS AND CONDITIONS
See the complete contest terms and conditions here:
2022 CONTEST RESULTS
Check out a full recap of the 2022 competition here or try our 2022 New Flavor Contest Winner Pineapple Upside-Down Infused Maple Syrup.