Help us feed the bees this National Honey Month by creating new pollinator habitat and beautifying your outdoor space!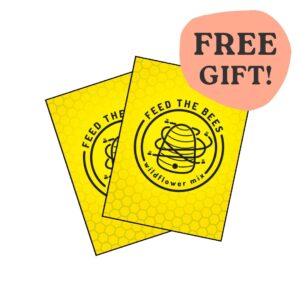 We've partnered with our friends at American Meadows to include a free packet of Feed The Bees Wildflower Seed Mix with every order, all September long.
Did you know over 85% of U.S. households have an outdoor living space? Bring some wildflowers to yours and help save the bees. Plant your support for the disappearing pollinator population in your own backyard with this Feed the Bees Wildflower Seed Mix. This easy-to-grow blend is designed to provide food and habitat to pollinators throughout the growing season. Annual wildflowers like red poppies, zinnia, sunflower, plains coreopsis, and others provide pollen, nectar, and shelter for important species, including butterflies and native bees. The seeds in this packet are both colorful and beneficial to our earth.
HOW TO PLANT:
Sow your seed pack in the spring or fall using these tips from American Meadows' "Complete Guide to Growing Wildflowers."

You may remember we expanded the pollinator habitat at our Runamok facility, sowing seeds from American Meadows during Pollinator Week in late June – here is the progress at nine weeks!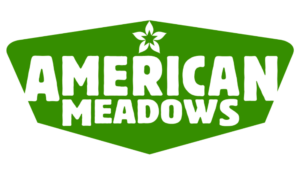 ABOUT AMERICAN MEADOWS:
American Meadows is a garden supplier on a mission to help you reimagine the traditional lawn & grow a space that's better for you, your community, and the world. Their innovative wildflower seed mixes, pre-planned perennial gardens and lawn alternatives are a go-to for gardeners shopping online. With 25 years of experience and 150,000 happy customers, they are the authority in meadowscaping.
"At American Meadows, our purpose is Doing Good Through Gardening. We know that gardening and meadowscaping positively impact people of all ages, improving our personal wellness, helping us build relationships with nature, strengthening our communities, supporting pollinators, and improving the environment."
FREE GIFT WITH EVERY ORDER! This packet contains a mixture of favorite annual wildflowers for feeding the bees. This packet includes red poppies, zinnia, sunflower, plains coreopsis and others. To learn more about wildflowers, as well as flower bulbs, perennial plants and more, visit AmericanMeadows.com.
Discover more Pollinator Plants & Garden Design Ideas For Every Outdoor Space.