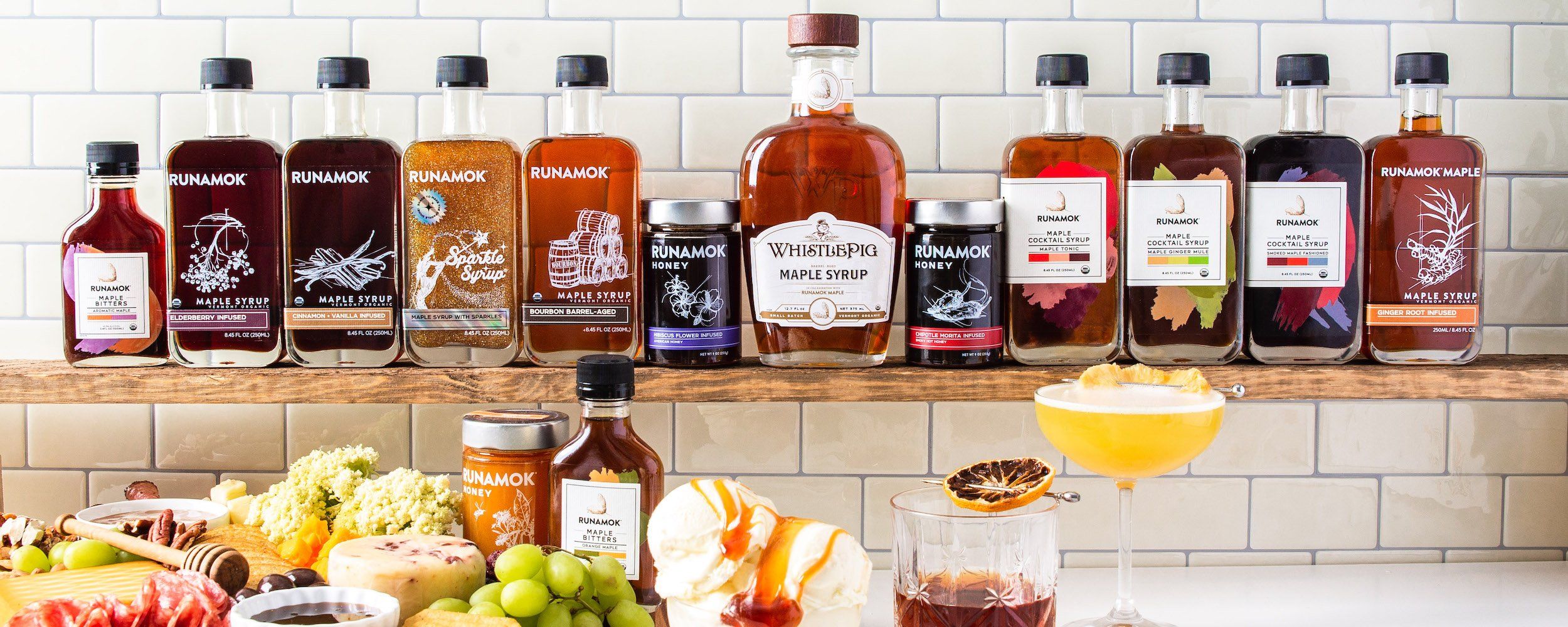 WHO WE ARE: MEET RUNAMOK
Family-owned, Vermont based | A playful approach to serious food
Runamok was founded with a goal of elevating maple in new and innovative ways. After years of selling maple syrup to the bulk market, Laura and Eric Sorkin began infusing, barrel-aging, and smoking organic maple syrup with excellent results. In 2016, we launched Runamok to introduce customers to a truly unique product with elegant packaging, innovative flavor profiles, and the highest quality ingredients.
From there, Runamok has grown to include a line of maple-based cocktail mixers and bitters, and premium honeys each with a unique origin and flavor profile sourced from small apiaries across the U.S. Throughout this growth and innovation, Runamok has held true to our founding principles of operating our business in an environmentally and socially responsible way. We are continually growing, learning, and pushing the boundaries with modern takes on traditional products. We can't wait to share them with you!
THE COLLABORATION:
When the opportunity first arose back in 2021 to partner with the incredible folks at Burlap & Barrel on spice infused maple syrup, we couldn't say yes quickly enough. Their focus on high-quality, ethically sourced, delicious ingredients was an ideal pairing for our organic Vermont maple syrup and the flavor possibilities were endless! We settled on two (for now) and the results have been phenomenal: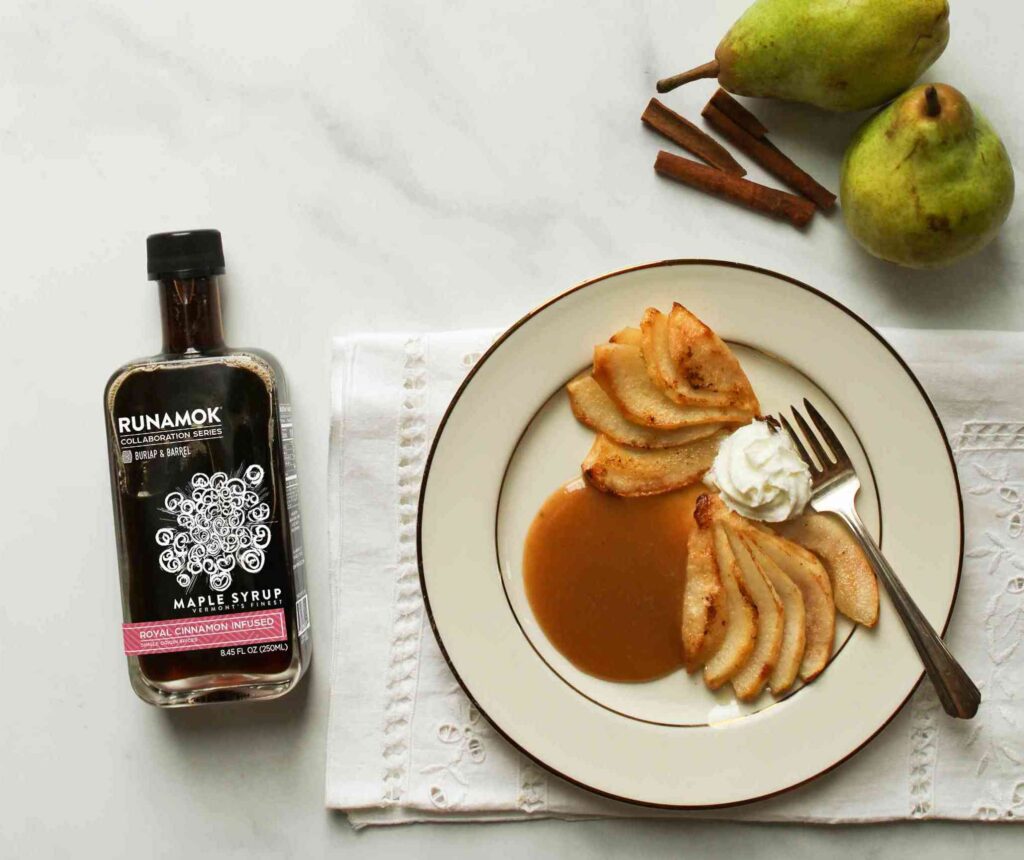 Royal Cinnamon is a spicy cinnamon, reminiscent of Red Hots candy but with a more earthy background. Harvested in the mountains of Vietnam using a unique method to concentrate the essential oils within the bark, it exemplifies the intense sweetness and spiciness for which Vietnamese cinnamon is prized. Simply put, cinnamon lovers won't be able to put this one down.
Star Anise is frequently found in both Chinese and Vietnamese cooking, and is one of the key flavors in five spice. The Star Anise used in the infusion is harvested in the winter and dried over an open fire, resulting in smokier notes, which add to the delightful complexity of the spice. The result is a sultry licorice flavor with hints of smoke and citrus.